Discover more from BROKEN ENGLISH Victor Santos' Newsletter
I write and draw stories, and write about making stories
Close Encounters in the Inktober World

---

WELCOME!

Varied things today… I still practicing with the Cintiq. I would love to spend a week only drawing and testing tools but I had pending stuff to finish. But I made this Dark Knight completely digital (sketchs and inks)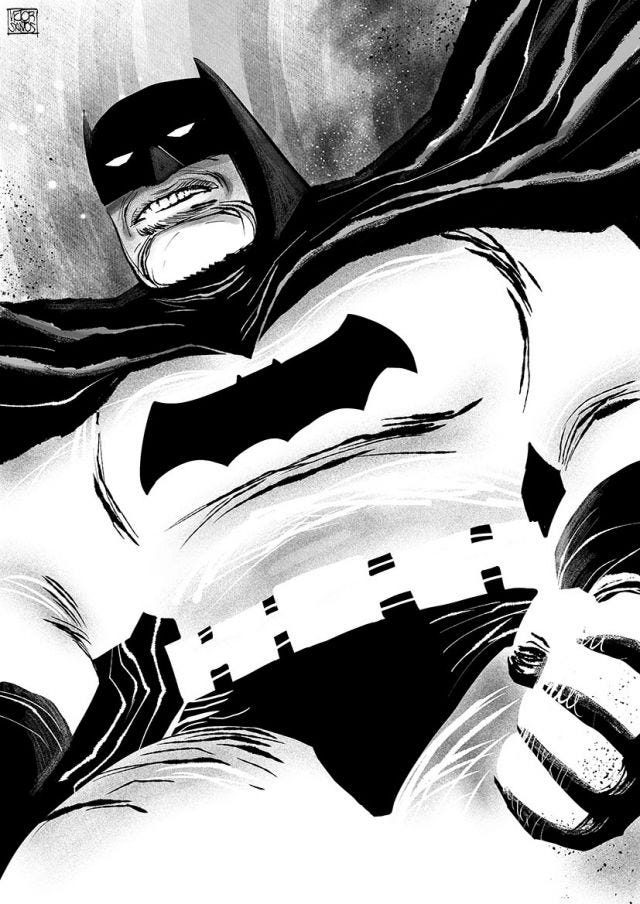 INKTOBER FINISHED

It was a funny ride and a nice tribute to Steve Dikto. People asked me about the chance of a sketchbook like the Kirby tribute of 2017. The problem of the sketchbooks is my lack of time. With #Inktober pieces I had a limited number of packages and a couple of visits to the Postal Office. With the Kingtober sketchbook… Doing it was easy. Now you have a lot of internet sites where they print and send the stuff to your home. But later it was almost 200 packages and I have no time right now. So I´ll try to contact some editor friends and maybe doing a limited print run and they will manage the thing, but I don´t know what I´ll do yet.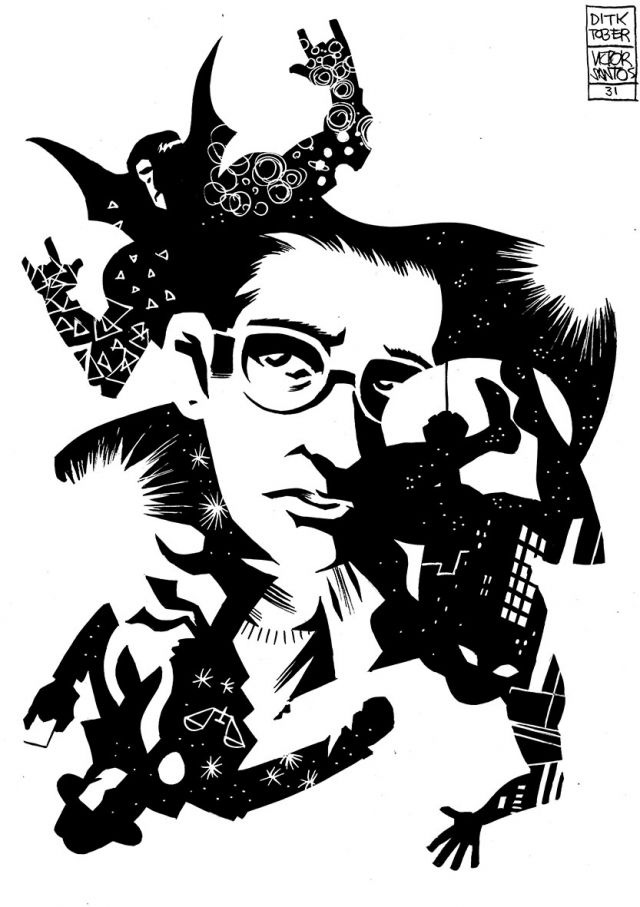 POLAR UPDATE

Director Jonas Åkerlund revealed new things about the movie in this moment of his interview in the London Film Festival
https://youtu.be/PfG0uUgK2AI?t=2870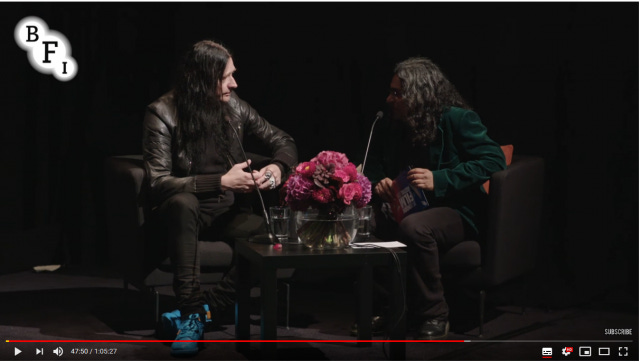 Jonas confirmed the casting of two actors more, legendary Richard Dreyfuss and Johnny Knoxville.
About Knoxville, I must say I´m not fan of Jackass but I enjoyed his performance in the comedy Small Apartments (where he was directed by Åkerlund) and in that underrated old-flavour neo-western/action movie The Last Stand, with uncle Arnie and directed by Kim Jae-woon.
About Dreyfuss, it´s something humbling and overwhelming at the same time, because I know the dialogues he´s going to read and it´s a part where the writer Jayson Rothwell preserved some of my favorite lines of the graphic novel. So basically the guy from Jaws and Close Encounters will read words I´ve written. As I said many times about Polar, not bad for a book I made because I was stressed.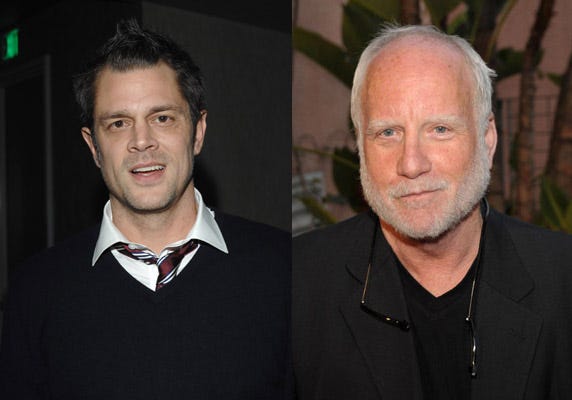 ONE RECOMMENDATION

I recently watched Revenge, a french movie by the director Coralie Fargeat. The film has powerful images. Maybe it´s not an original take of the "Rape and revenge" genre, but it has some little details (I will not reveal them) I enjoyed. And a female point of view about this kind of stories is always fresh and welcome.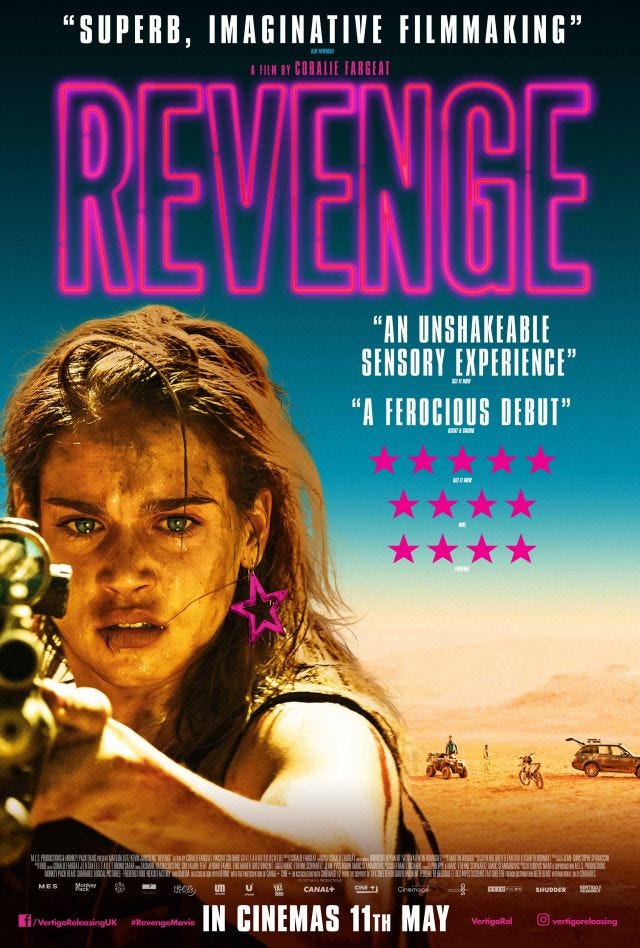 I want to write a developed post about the "Rape and revenge" movies because it´s a genre I´m fascinated by. I love it and hate it at the same time. I suffer and enjoy watching them. And the strangest thing, those exploitation movies where often (well, surely ALWAYS) women are humiliated and tortured (and they return later and kick asses) are the seed of the strong female heroes of modern times.
I made my own approach to the genre in the second Polar volumen, Eye for an eye.

And with the always necessary ad about my work I finish today!
 
---
Copyright © 2018 Victor Santos. All rights reserved.

FIND ME IN MY SOCIAL NETWORK:
victorsantoscomics.com
My official Facebook page and my personal Facebook page
My Twitter / My Instagram /  My Tumblr
The BROKEN ENGLISH archives

FREE WEBCOMICS!
http://www.polarcomic.com/

FIND MY STUFF
My Amazon page /  My Random House page

ORIGINAL ART:
Galerie Glénat (Paris)
Soming art (USA)
My tictail store