Discover more from BROKEN ENGLISH Victor Santos' Newsletter
I write and draw stories, and write about making stories
You tried to kill the Black Kaiser!

---

WELCOME TO THE FIRST NEWSLETTER OF 2019

Back to the newsletter! December-beginning of January was very complicated: moving to other place, piles of work (and paperwork!) to finish and holidays in the middle… But here I am with big news surely you know…
What? Didn´t you have seen the Polar movie trailer yet?
Let´s tell it in chronological order: First Netflix created the Polar Instagram account

https://www.instagram.com/polar/

And they uploaded the first pics of the characters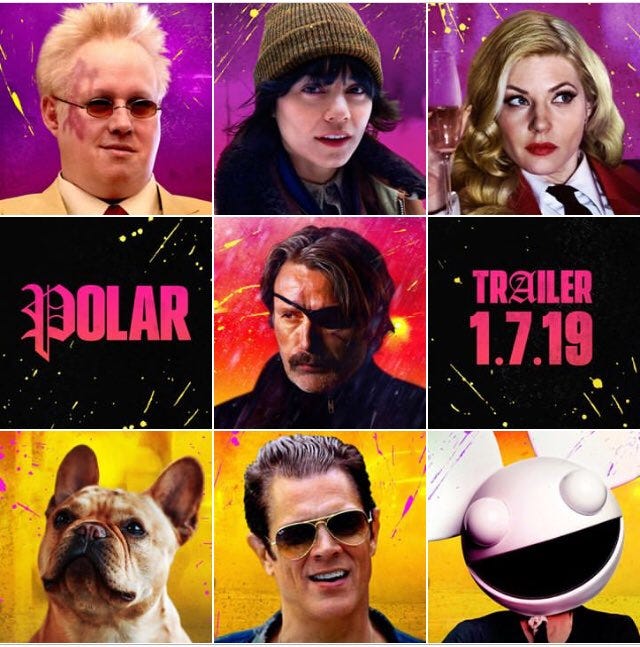 Later, past Monday, it was the trailer time! And wow, I only can say it´s stunning. I´ve been following the stages of the script and I had read some drafts. And I´ve read the final draft a couple of times so I knew what (and when) is happening in every frame of the trailer. But seeing it is different than watching it. Visual approach is colourful in the wild and violent moments and cold and gritty in the Black Kaiser scenes. Director Jonas Åkerlund has a special skill using colors. His dark comedy Small Apartments is a good proof. But here it´s far away. Just simply go and watch the trailer again. I have it in loop since the Monday.
When I´m writing this, the video has surpassed the million and a half of views.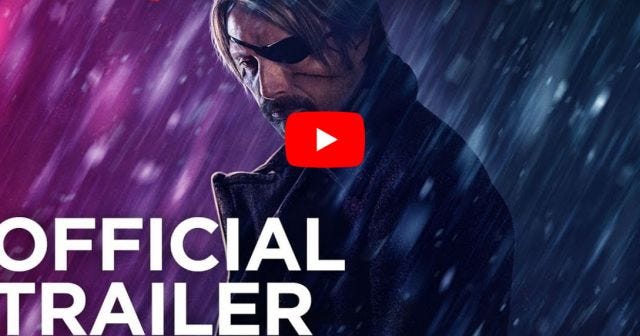 https://www.youtube.com/watch?v=oMHwRal-AR8&feature=share

More stuff from the movie, watch out for these super cool posters: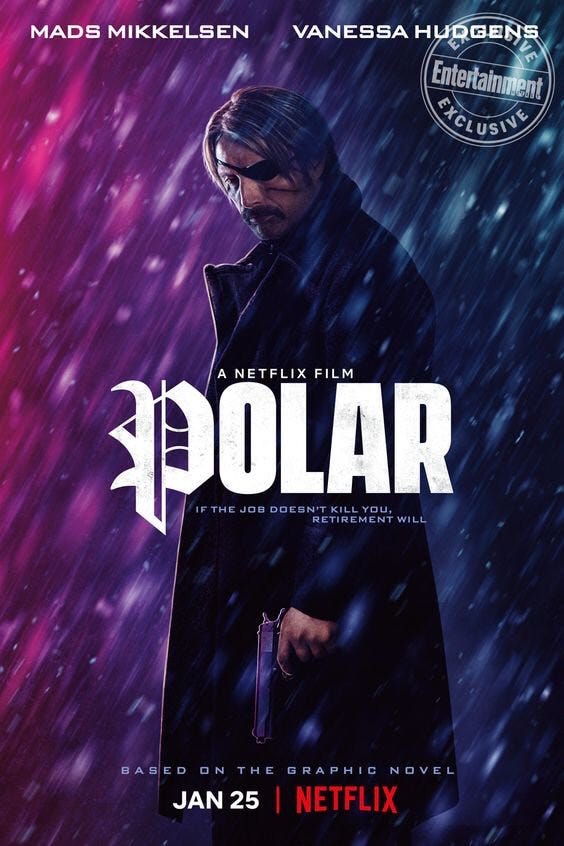 Some coverage of the trailer:

Entertainment Weekly:
https://ew.com/trailers/2019/01/07/mads-mikkelsen-polar-trailer/

Rolling Stone:
https://www.rollingstone.com/movies/movie-news/polar-netflix-film-trailer-mads-mikkelsen-vanessa-hudgens-775154/

Comic Book Resources:
https://www.cbr.com/netflixs-polar-trailer-mads-mikkelsen/

SyFy wire:
https://www.syfy.com/syfywire/mads-mikkelsen-lets-his-finger-bullets-fly-in-netflixs-first-trailer-for-comic-adaptation

The reactions to the trailer have been frankly positive, so I´m glad. Comparisons with the last action hits are inevitable (someone said John Wick? Yeah, of course!) and with every character with eyepatch in the universe of fiction. When I created the character in 2009, I simply put him a patch as homage to those pulpy tough guys, from Snake Plissken, Rugster Cogburn, Emilio Largo to Nick Fury and Deathstroke. And because I wanted to created a dark version of Will Eisner´s The Spirit, so I replaced the mask with a patch.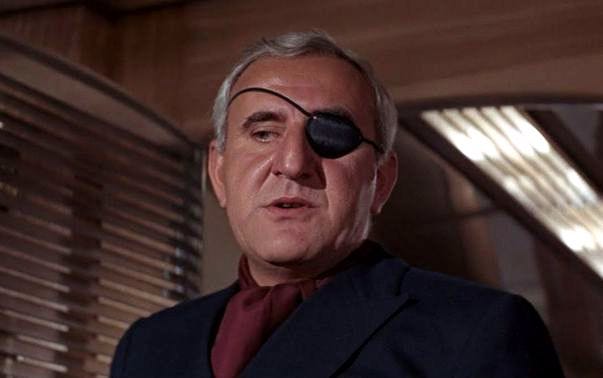 Mocking (with care) these "he´s like X meets Y" comments, I wrote a (very serious) list of movie suggests for the people who thinks John Wick created the "hitmen fighting against his own agency" genre (a movie I love full of tributes to some of my favourite Asian and French hitmen movies). Or simply if you like the genre, you will enjoy these classic gems.

https://twitter.com/polarcomic/status/1082609419819642890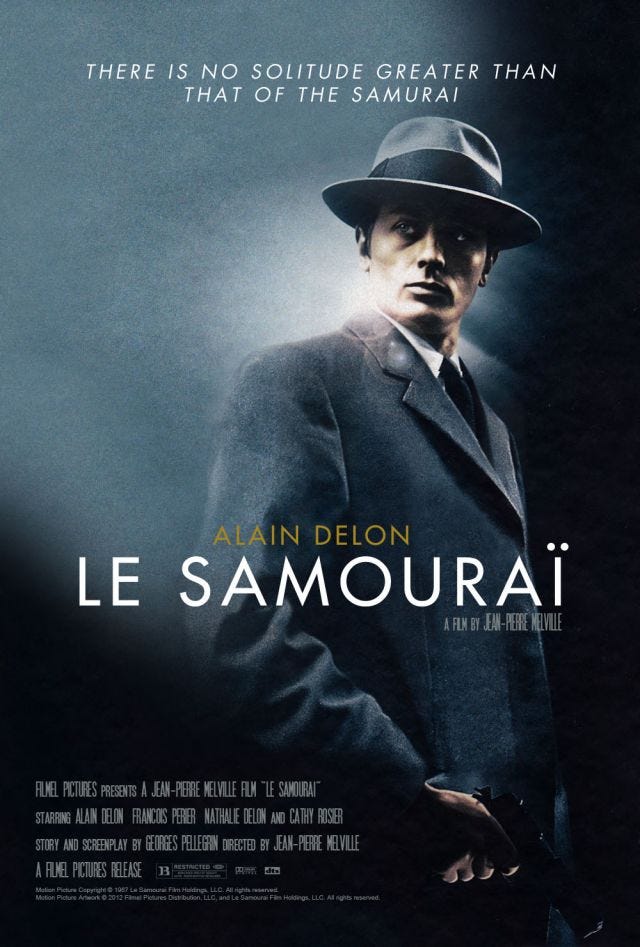 https://twitter.com/polarcomic/status/1082609419819642890
htts://twitter.com/polarcomic/status/1082609419819I fear this month is going to be almost mono-thematic… I know it, but this is something doesn´t happen to me every day!

True fact: The day the trailer was uploaded, TV news talked about a huge mass of polar cold wind moving towards Spain, where I live. Coincidence? I think NO.

See you, friends!
 
---
Copyright © 2019 Victor Santos. All rights reserved.

FIND ME IN MY SOCIAL NETWORK:
victorsantoscomics.com
My official Facebook page and my personal Facebook page
My Twitter / My Instagram /  My Tumblr
The BROKEN ENGLISH archives

FREE WEBCOMICS!
http://www.polarcomic.com/

FIND MY STUFF
My Amazon page /  My Random House page

ORIGINAL ART:
Galerie Glénat (Paris)
Soming art (USA)