Discover more from BROKEN ENGLISH Victor Santos' Newsletter
I write and draw stories, and write about making stories
You can't be young twice

---

WELCOME TO A SUMMER EDITION OF MY THE NEWSLETTER

(With no difference with the editions of other seasons)

PARANOIA KILLER #4

I must apologize for the delay of the fourth and last issue of Paranoia Killer. I promised this would be a monthly series and we had little delays with the issues 3 and 4. Panel Syndicate is basically a platform managed by a couple of persons in their free time. The pages are finished but we need to correct things. Basically my poor English. Even though I have been working with a good friend of mine who corrects my dialogues, there are always things to improve and I want to offer the best of the experiences. I also wanted to write a short afterword, which needs its own correction too. While I am writing this, I am not completely sure what day of July the issue will be released but I will send you a reminder via this newsletter.

Meanwhile, here you have a page sample. Have I created the Multidimensional shoot out? Yes, I have created the Multidimensional shoot out.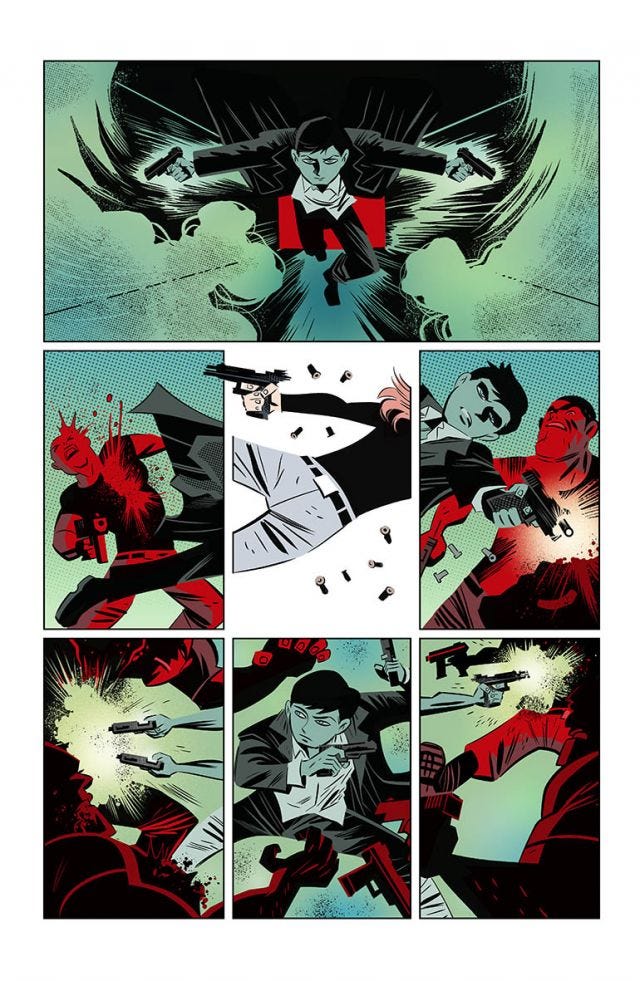 CROWDFUNDING DELAY

This seems the national day of the delays... In the previous newsletter I told you that I would announce a new graphic novel I have been working on during 2020 and 2021 and I am finishing right now. This project will be funded through a crowdfunding platform. Due to my schedule (professional and personal) this announcement and the beginning of the campaign will be delayed until September. The main reason is that I really want to focus on the promotion of this book and be there 100% speaking about the project and trying to get the goals.
Be aware and thank you for waiting. I think this is a really funny and thrilling book and will need all your support!

Another glimpse (completely ambiguous) of what you can expect. One tip: if you like John Carpenter's movies (from Assault on Precinct 13 to In the Mouth of Madness) or the TV show Supernatural, you are REALLY GOING TO LOVE this book.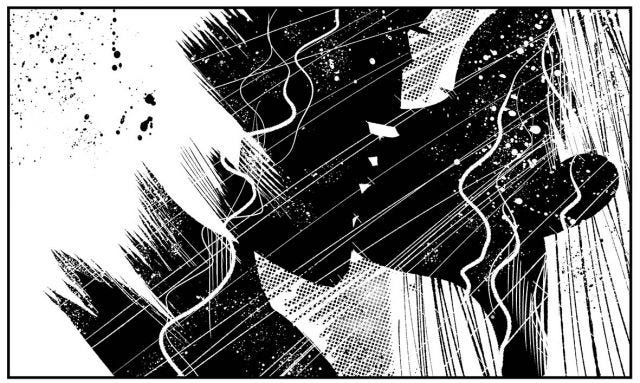 MY YOUNGER ME

There is no recommendations section this month but we have a funny experience instead.
Netflix Spain was streaming Gemini Man (2019) starring Will Smith and I saw it… I felt a morbid curiosity about this film because I saw the trailer a while ago and noticed it shared plot with Infinity:Outrage, the graphic novel set in the Infinity Corvus Belli wargame I wrote for the company, brilliantly drawn by Kenny Ruiz and published in 2017.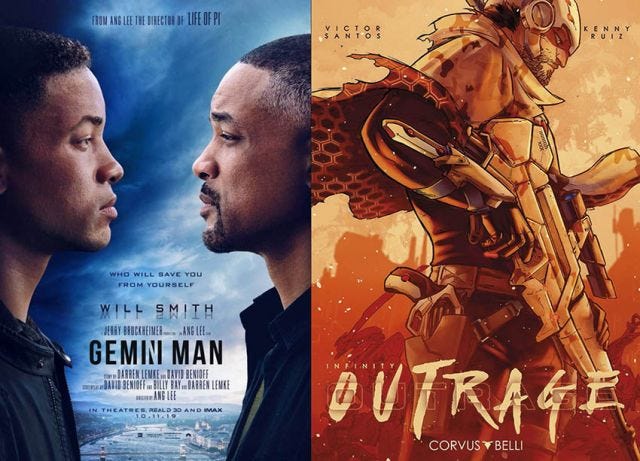 Basically, my story tells the story of a skilled soldier forced to fight against a younger clonic version of himself… So… Yes, this is exactly the Gemini Man concept.
But well, I began to watch the movie and… Wow! the coincidence didn't finish in the plot. The main character is a sniper too… And there is this specific scene where Will Smith discovers his younger version watching him though the telescopic sight of his weapon… Just like my book!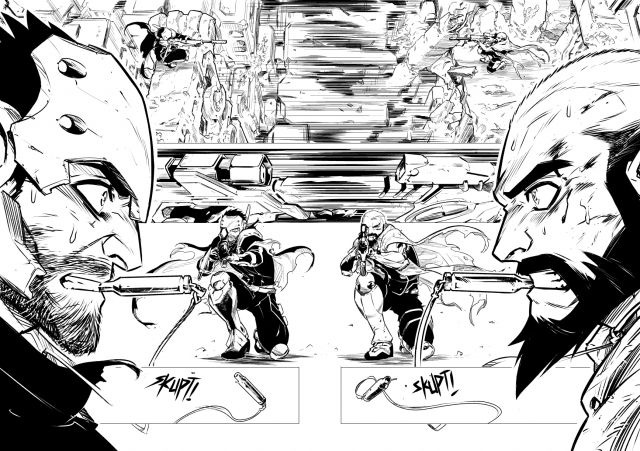 Don't understand me wrongly. I don't really think we have a case of plagiarism here. I think there is a lot of concepts and references floating in the ambience. And creators take them and improve them and spoil them and remade them. There is a lot of influence of Altered Carbon in my book, where the idea of cloning versions of yourself exist. I can't explain the sniper coincidence but as I said, these ideas are floating. Maybe the writer also likes the "sniper genre" (I love this kind of silent and distant killer as a fiction resource although I find it disgusting in the real world).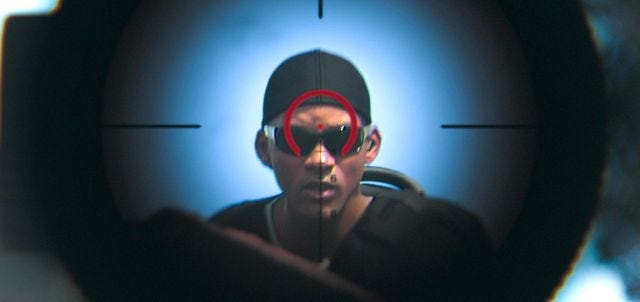 The rest of the story goes in a very different direction. The movie script centers on the idea that Will Smith can't be a bad guy under any circumstance. The book Kenny and I perpetrated is more twisted and dark. It digs into the idea that a couple of bad decisions can transform YOU easily into a monster.
Let's keep this secret between you and me: I think our graphic novel is better. I think the writer (three writers actually) of the movie can forgive my insolence. They get paid some zeros more than me, so let this humble writer keep the prize of dignity.

 
COMMISSIONS

A couple of my latest commissions, unseen in my social network: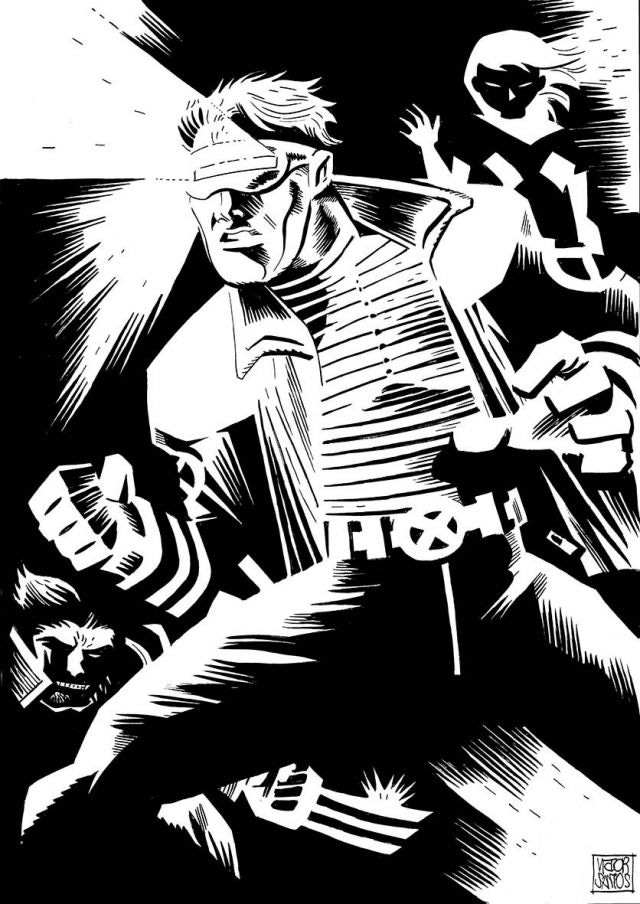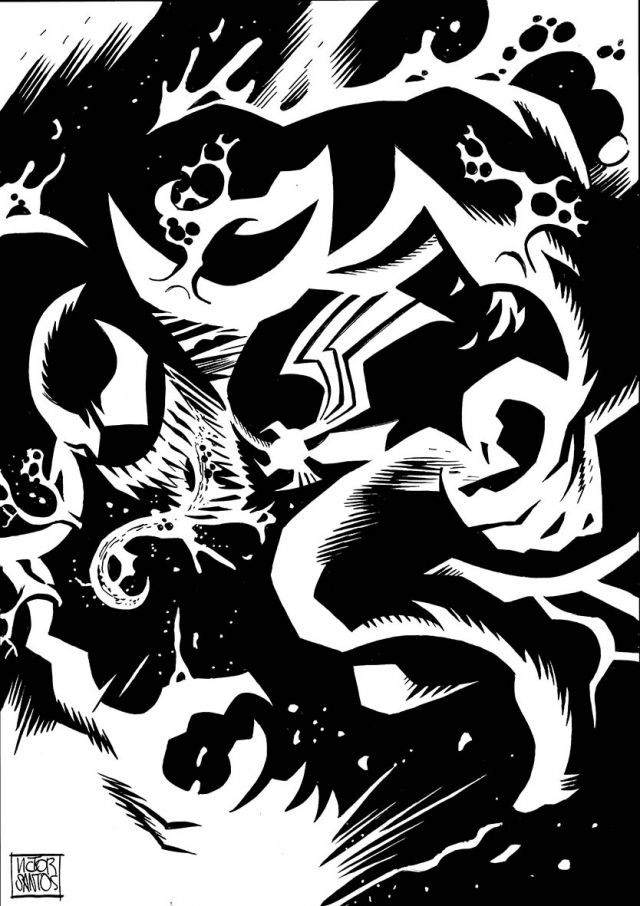 If you are interested in getting a commission, here you have a guide of prices and sizes.
https://victorsantoscomics.blogspot.com/p/prices-for-guidance-inked-210-x-297-mm.html
And if you have any question I have a contact mail:
victorsantoscontact@gmail.com
 
And here finishes the July edition! More news and recommendations and whatever I will be thinking in the next Agust edition! Take care!
Victor
 
---
Copyright © 2021 Victor Santos. All rights reserved.

FIND ME IN MY SOCIAL NETWORK:
victorsantoscomics.com
My official Facebook page and my personal Facebook page
My Twitter / My Instagram /  My Tumblr
The BROKEN ENGLISH archives

FREE WEBCOMICS!
http://www.polarcomic.com/

FIND MY STUFF
My Amazon page /  My Random House page

ORIGINAL ART:
BigCartel store
Galerie Glénat (Paris)
Soming art (USA)