Discover more from BROKEN ENGLISH Victor Santos' Newsletter
I write and draw stories, and write about making stories
Waiting for tomorrow

---

WELCOME TO THE LAST NEWSLETTER OF 2020!

BYE BYE 2020

This has been a strange year, the strangest year I can remember. Surely things in the personal lives of millions of people have changed or will change forever due to the COVID event. This is the important thing, I guess, but this is a comics author's newsletter so I can only chat about my little "comics world" here. I'm usually a prolific author in terms of publication, and readers can expect a bunch of titles with my art every year. Sometimes as an artist, or writing scripts for others or with me doing all the tasks. But this year I only published a couple of titles in the States: The graphic novel Against Hope, published by Dark Horse, and the 2 issues miniseries Ezequiel Himes: Zombie Hunter for Amigo Comics (basically the US edition of a title I wrote some years ago in Spain in collaboration with the artist Alberto Hernández).
Also in Spain I published my Akira Kurosawa biography graphic novel (with delay due to the lockdown) and now the Spanish edition of my French/US title Sukeban Turbo with the writer Sylvain Runberg. And basically that's all. I have been doing other things outside the comics world and writing a lot like I explained in my previous newsletter but at the eyes of the comic readers, those are the things I have done.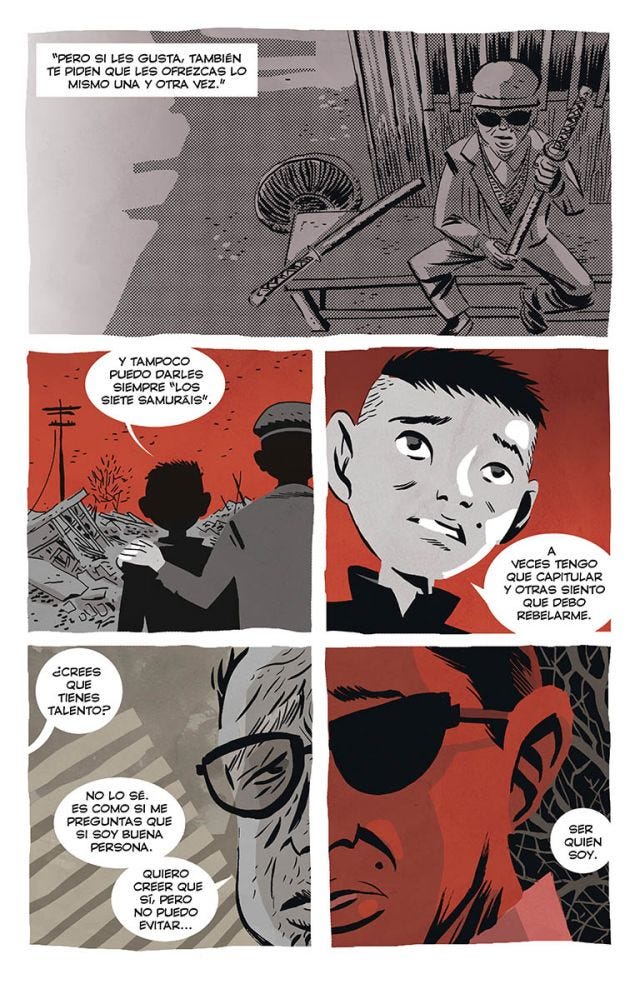 Some projects I had been involved in just stopped. Others were delayed. But I never stopped producing things during this year, maybe more than ever just because I need to have my mind busy or due to the time break of these other ongoing projects. So I think you will see the results of this year of hard work during the oncoming 2021. And I REALLY HOPE you read it with more peace of mind than the shit storm we have suffered in 2020.

(A little reminder about my 2020 graphic novel with Dark Horse comics about Against Hope. The story is about Hope Walker, a black young girl almost killed by an insane family of neo-nazis who returns for track them down and exact her bloody (and deserved) revenge.
Surely the title will not appear in the 2020 lists but you will have a lot of fun reading this grindhouse female revenge story.)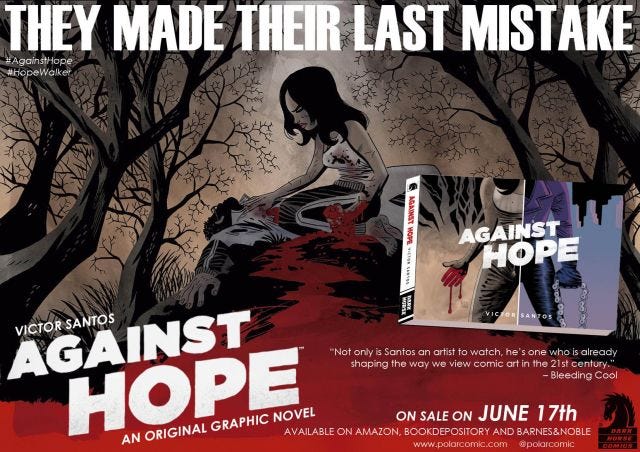 Interesting link I shared time ago, an exclusive preview in Forbes:
https://www.forbes.com/sites/joshweiss/2020/04/01/against-hope-victor-santos-dark-horse-exclusive/#24e7cf5488cd

 
EZEQUIEL HIMES IN DEVELOPMENT

Just in the beginning of this newsletter I referred to Ezequiel Himes.
I'm happy to announce that Ezequiel Himes, a zombie spaghetti western created by me and the artist Alberto Hernández is currently in development as a TV show by production company Born Wild with Ecco Rights. I have been working closely with Anthony Alleyne, producer and director from Born Wild, in the early development of a "Show Bible" and episodes scripts. He has written a lot of awesome stuff, expanding this weird world of lone gunmen, zombies with mind powers in a mix of western, pulp crime and horror show project. It's going to be a hard and long way (trying to create a TV show always is) but believe me: It is going to be a funny hellride.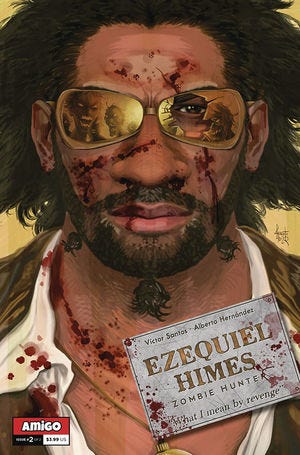 Links with the news:
https://www.todotvnews.com/en/eccho-rights-strikes-output-deal-with-born-wild/
https://ecchorights.com/news/278
https://www.audiovisual451.com/eccho-rights-se-alia-con-la-britanica-born-wild-para-desarrollar-series-entre-ellas-una-basada-en-la-novela-grafica-ezequiel-himes/


COMMISSIONS AND ORIGINAL ART

This has been a year of commissions and I must say I feel really thankful to fans who supported a lot of artists with these assignments. A couple of my latest commissions, unseen in my social network.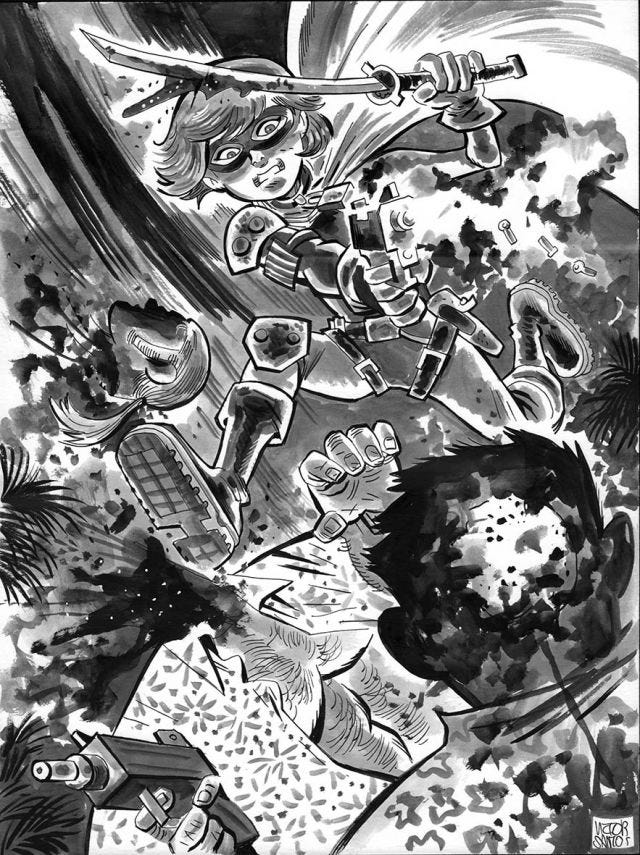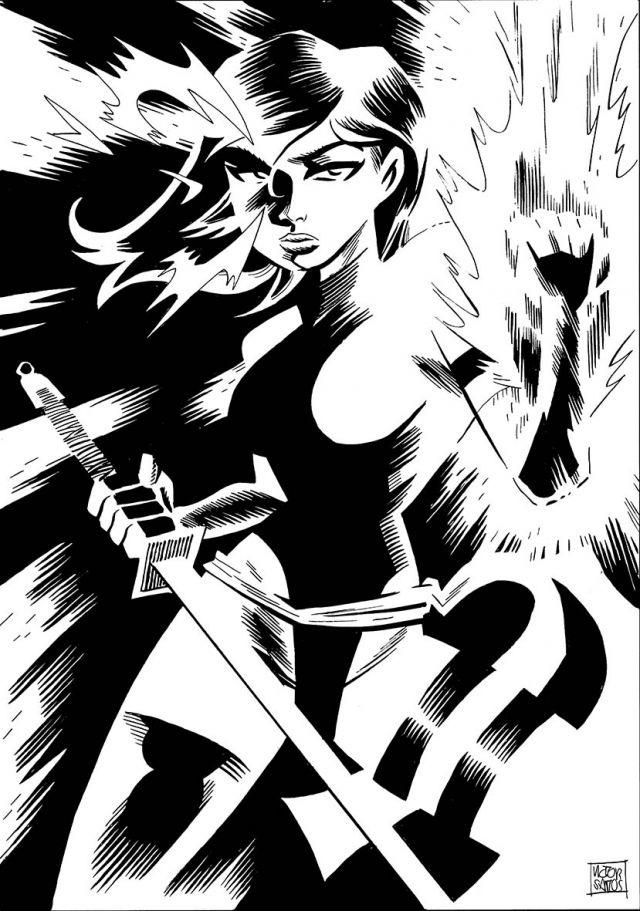 If you are interested on getting a commission, here you have a guide of prices and sizes.
https://victorsantoscomics.blogspot.com/p/prices-for-guidance-inked-210-x-297-mm.html
And if you have any question I have a contact mail:
victorsantoscontact@gmail.com
Taki Soma has been lately updating and expanding the site where I sell some of my original art (mostly Mice Templar and Violent Love pages) with her husband, the glorious artist Michael Avon Oeming.
https://michaelavonoeming.com/collections/original-art-of-victor-santos

 
SEASON GREETINGS!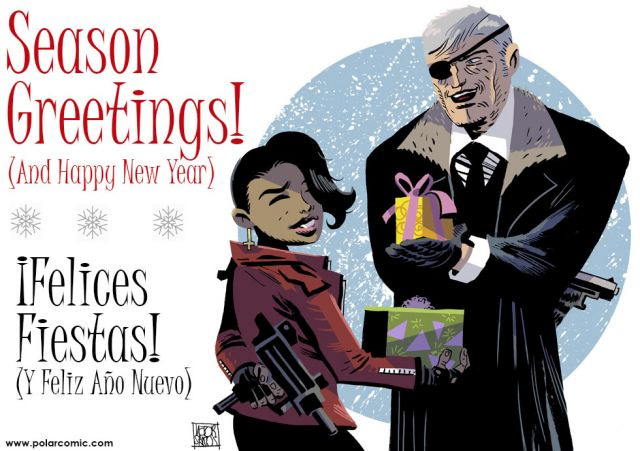 And that's all, 2020. Nice to meet you but please –just a little- go to Hell.
Be safe and take care guys, I see you in a new newsletter in January!
Victor
 
---
Copyright © 2020 Victor Santos. All rights reserved.

FIND ME IN MY SOCIAL NETWORK:
victorsantoscomics.com
My official Facebook page and my personal Facebook page
My Twitter / My Instagram /  My Tumblr
The BROKEN ENGLISH archives

FREE WEBCOMICS!
http://www.polarcomic.com/

FIND MY STUFF
My Amazon page /  My Random House page

ORIGINAL ART:
BigCartel store
Galerie Glénat (Paris)
Soming art (USA)