Discover more from BROKEN ENGLISH Victor Santos' Newsletter
I write and draw stories, and write about making stories
There´s a lot of buzz about Lenny
–

---

WELCOME

Hi again! I´ve been amassing news for a new chapter of the newsletter.

ABOUT MOVIE RIGHTS AND CREATOR-OWNED

The ESDIP is a prestigious school of arts set in Madrid. They begun a series of conferences titled "Comic Laude", were comic pros talk about different parts of the creative process. I had honoured as guest, giving the opening talk. I chose the movie rights and creator-owned books as subject because it´s something unknown for readers and young artists. People can see movies of the MCU, DC, Hellboy or series like Umbrella Academy or Preacher and they think all the comic adaptations work in the same way. And I think it could be interesting to explain how copyright works, what´s the difference between creating a character or owning it...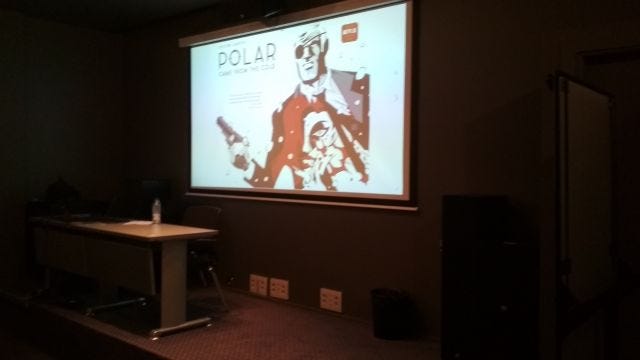 The talk was opened to students from the school and casual viewers.
And it was great, we had "sold out" and young students were motivated and full of good questions about the talk.

EISNER AWARDS NOMINATION

I have been nominated to an Eisner award for Bad Girls, best graphic album! Alex De Campi, my partner in crime, has also been nominated as best writer and letterer!
This is my second US award nomination after the Harvey award nomination for the first Polar: Came from the Cold graphic novel in 2014.



I think it´s hard to win, all the nominated books are great and we have the Nick Drnaso´s Sabrina there with its tones of awards. But sharing nomination with my favorite noir tandem, Ed Brubaker and Sean Philips… It´s simply a blast.


FANT

Arctic was the opening movie of the Fantastic Cinema Festival of Bilbao (FANT) and its director Joe Penna send me a couple of tickets.
Time ago, when Polar movie cast was announced, Mads Mikkelsen had another "movie with icy title" on the works. So some people were confused about the two movies: Arctic is the graphic novel adaptation? Polar is the survival story? The "similarity" even caused funny articles like this one:
https://slate.com/culture/2019/01/mads-mikkelsen-movies-polar-arctic-disambiguation.html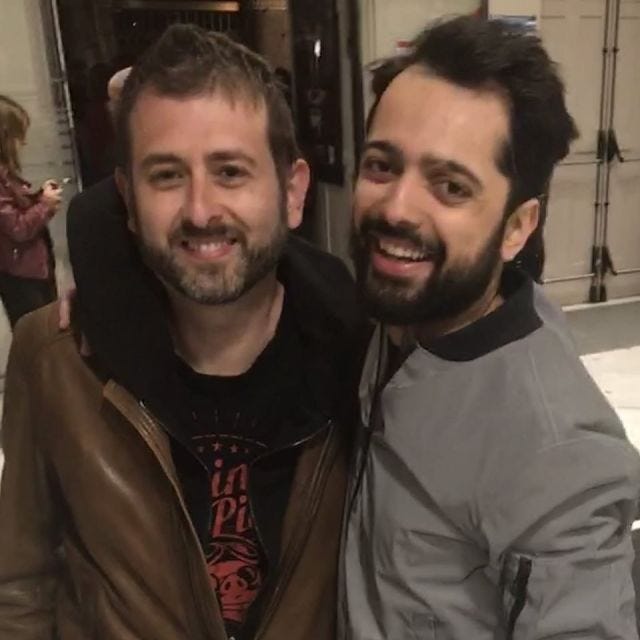 But instead of creating hostility, we transformed into "Cold buddies". Joe Penna is a very nice guy and Arctic had a lot in common with my own interests, with its visual -almost mute, like my first version of Polar- and stark storytelling.
And Mads rocks as ever. Nobody suffers and breaths like him.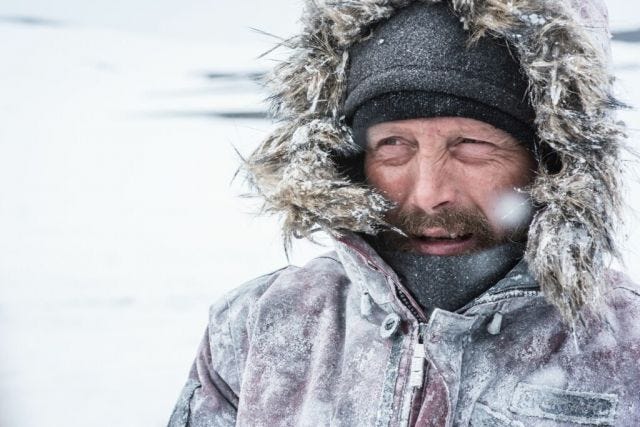 It was great to meet Joe and we chatted about comics and internet and our interest on the different platforms to tell a story. I can´t wait for his next movie.

AND…

… I´m preparing a new exhibition in France, where I´ll exhibit Polar: The Kaiser falls and Bad Girls pages along original ilustrations.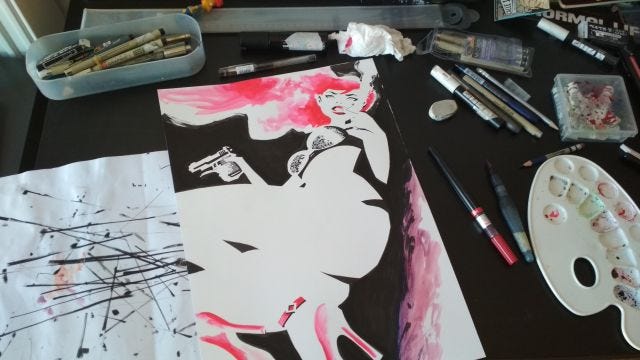 I´ll tell you more about this coming soon. See you!
 
---
Copyright © 2019 Victor Santos. All rights reserved.

FIND ME IN MY SOCIAL NETWORK:
victorsantoscomics.com
My official Facebook page and my personal Facebook page
My Twitter / My Instagram /  My Tumblr
The BROKEN ENGLISH archives

FREE WEBCOMICS!
http://www.polarcomic.com/

FIND MY STUFF
My Amazon page /  My Random House page

ORIGINAL ART:
Galerie Glénat (Paris)
Soming art (USA)