Discover more from BROKEN ENGLISH Victor Santos' Newsletter
I write and draw stories, and write about making stories
The Writing Room

---

WELCOME!

Here I am, back to the daily work.

DANCING WITH WRITERS

This past Friday I attended a panel in the Barcelona Kosmopolis.
http://kosmopolis.cccb.org/es/

It was a cultural event about literature and adaptations to other media. I shared the panel with a novel writer with an "indie" movie adaptation and a literary agent who was producer of an indie movie too… So I was something like the mainstream guy. The contrast between the two trailers and the Polar trailer projected in the room was really funny…
But it was a great experience. Before and after the panel I could share thoughts with Spanish TV series writers, lawyers specialized on copyright or plagiarism disputes, communicators… And we also discuss about how Game of Thrones will finish.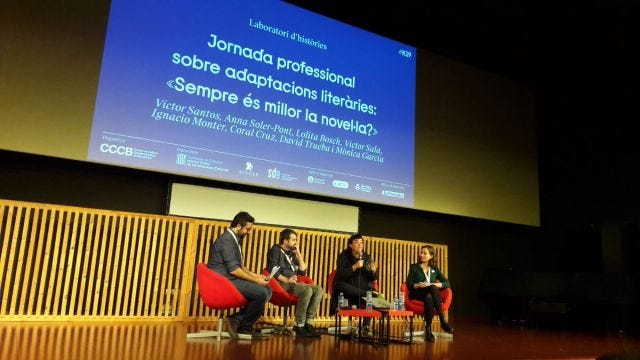 I think about other markets - I´m mainly thinking about Anglo-saxon culture - the borders between writing TV, cinema, comic-books or novels are more permeable. Or maybe it´s a myth, I don´t know. But I feel artists we live in locked different cubicles in Spain: comic-book world, TV shows writers´ world, the guys who write novels, the press illustrators…
I Simply felt great being part of a bigger art community, even only for a day. And I made cool contacts, so maybe this will bring new and different jobs and stories.


A KUBRICK ODISSEY

In the same place of the event, the CCCB center , I could visit an astounding Stanley Kubrick exhibition, came directly from the US. A lot of personal stuff lent by his family.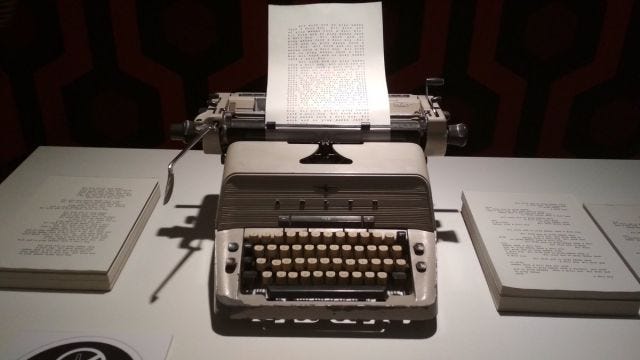 The original wardrobe and atrezzo were amazing, but I was truly fascinated by the Kubrick´s personal and close stuff: his scripts, full of notes in his own hand-writing. Something close to see holy scriptures.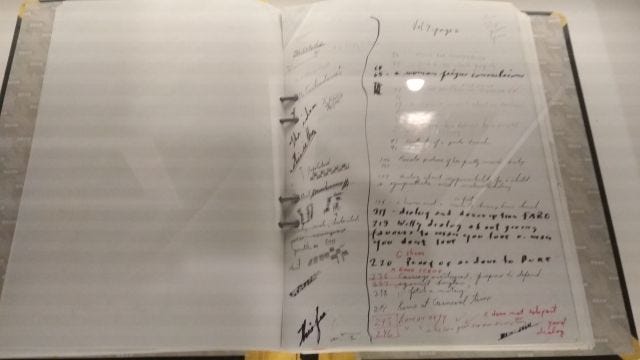 FINAL SPACE

Just finished this animation series created by Olan Rogers and David Sacks. I think is produced by TNT but I watched it in my Spanish Netflix account.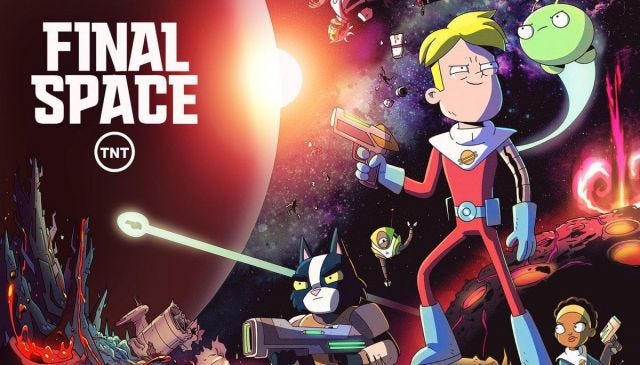 Initially I was not attracted by Final Space because its character designs seem something for children… But I saw the trailer and it was just the opposite. It´s a Sci-Fi adult comedy full of funny moments but with epic battles, tragedy and loss. I highly recommend it and can´t wait to see the second season.

See you next week!
 
---
Copyright © 2019 Victor Santos. All rights reserved.

FIND ME IN MY SOCIAL NETWORK:
victorsantoscomics.com
My official Facebook page and my personal Facebook page
My Twitter / My Instagram /  My Tumblr
The BROKEN ENGLISH archives

FREE WEBCOMICS!
http://www.polarcomic.com/

FIND MY STUFF
My Amazon page /  My Random House page

ORIGINAL ART:
Galerie Glénat (Paris)
Soming art (USA)