Discover more from BROKEN ENGLISH Victor Santos' Newsletter
I write and draw stories, and write about making stories
The Patch has come!

---

WELCOME TO THE LAST NEWSLETTER OF THE YEAR!

Past week I could´t write a newsletter (turbulent times, I´m moving to another place and mountains of boxes full of books and comics surround me). So the newsletter will take a break until January 7. I think I´ll be settled in my new home and I´ll write from my brand-new study... full of crap, of course.


GIVE MICE TEMPLAR

I uploaded to Tumblr the first 9 black and white pages of my favorite Mice Templar issue: Solitaire (vol3 #6). I love this issue because its (apparent) simplicity. Cassius must defend his unconscious friend Karic. One hero fights alone against dozen of enemies. Blood spots the snow.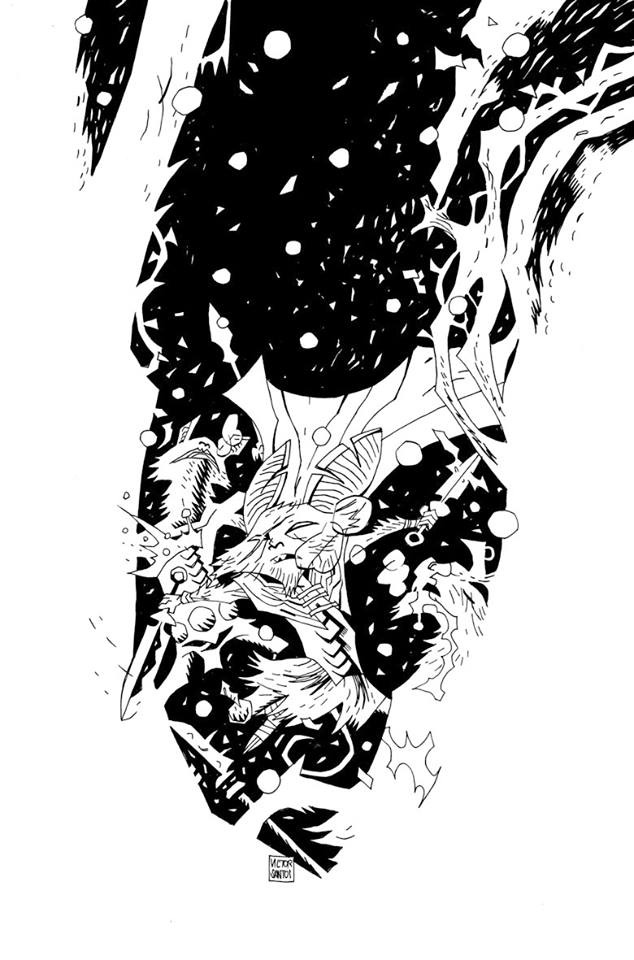 I made 39 issues of the series, my largest run in a story, five years of hard job and a great relationship with the creators Mike Oeming and Bryan JL Glass.
If you are searching a cool Xmas gift, these books are a wise election:
The Mice Templar in Amazon, Barnes & Noble and Bookdepository

The Mice Templar is being developed as animation TV series produced by Mike the Pike productions and Gaumont Animation.
 

FIRST OFFICIAL IMAGE OF THE BLACK KAISER

Netflix announced the release date of the Polar movie: January 25. Black Kaiser Friday.
We have an image (first official image!) of Mads Mikkelsen as Black Kaiser in all his patch glory.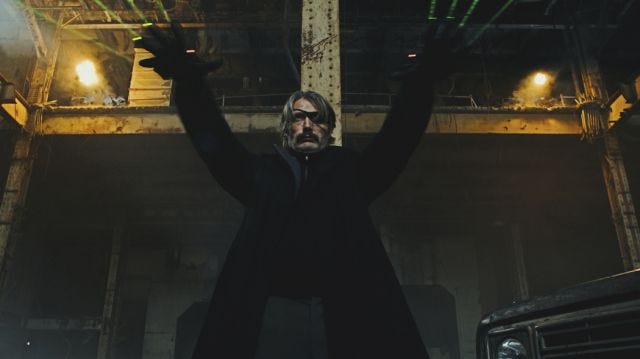 Some Polar fans were concerned about the first photos of the filming in Canada, with a two-eyes Mads…Well, be calm my friends. I´ll tell you more about the patch affair in the future, but after the Polar release. No spoilers yet.


HAPPY HOLIDAYS

I return to my current work now: Filling boxes. The Old Kaiser from the oncoming Polar: The Kaiser falls graphic novel whishes you all the best in this New Year.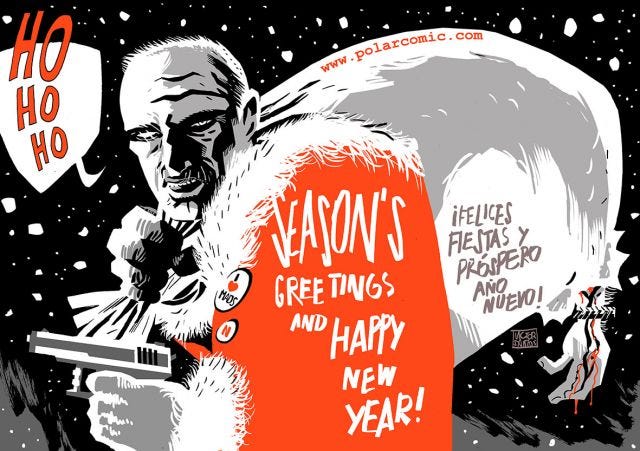 ---
Copyright © 2018 Victor Santos. All rights reserved.

FIND ME IN MY SOCIAL NETWORK:
victorsantoscomics.com
My official Facebook page and my personal Facebook page
My Twitter / My Instagram /  My Tumblr
The BROKEN ENGLISH archives

FREE WEBCOMICS!
http://www.polarcomic.com/

FIND MY STUFF
My Amazon page /  My Random House page

ORIGINAL ART:
Galerie Glénat (Paris)
Soming art (USA)
My tictail store