Discover more from BROKEN ENGLISH Victor Santos' Newsletter
I write and draw stories, and write about making stories
The oldman who came from the North

---

WELCOME AGAIN!

POLAR 4: OLDER THAN EVER

I had this project in my mind since I finished the third Polar GN. A fourth book, the last one. Trilogies are cool, but the Tetralogies… Wagner and Kirby´s Fourth World? I´m totally in! But I need a rest of the webcomic serializing… And I wanted to do this new book at my own pace. So this new Polar adventure will be not serialized in polarcomic.com. Direct to the shelves.
Luckyly the Polar movie deal made things easier with Dark Horse. Got a green light and total freedom (like I had in the previous books). I´m working on it and the book will be release next March 2019. It should almost coincide with the Netflix release.
What´s The Kaiser falls about? The last ride of the warrior, the twilight story. This is my take on Clint Eastwood´s Unforgiven and Gran Torino, Frank Miller´s Dark Knight returns, and James Mangold´s Logan and Wild Bun… well, you´ve got the idea.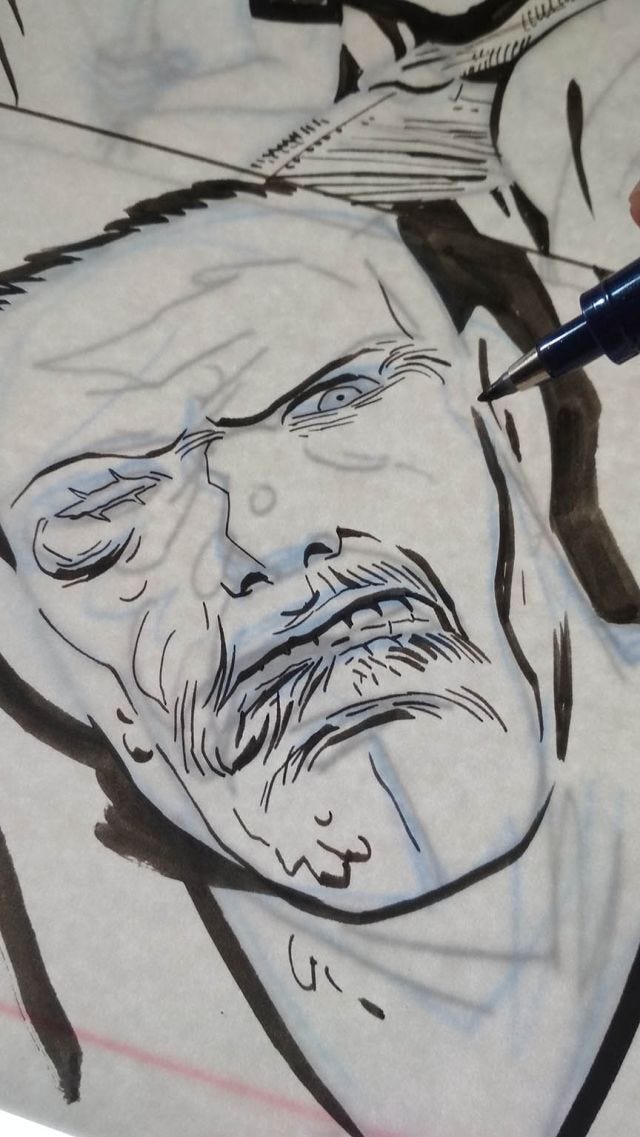 INKTOBER CONTINUES

The demand is being awesome, the pieces disappear from the tictail store in few seconds. Thank you so much for your interest and sorry if you can´t get one at the end of the month. I understand it can be frustrating... Remember you still having the option of my page of commissions:
https://victorsantoscomics.blogspot.com/p/prices-for-guidance-inked-210-x-297-mm.html
It´s a little more expensive but you choose what you want and you get the pencils in a separate sheet.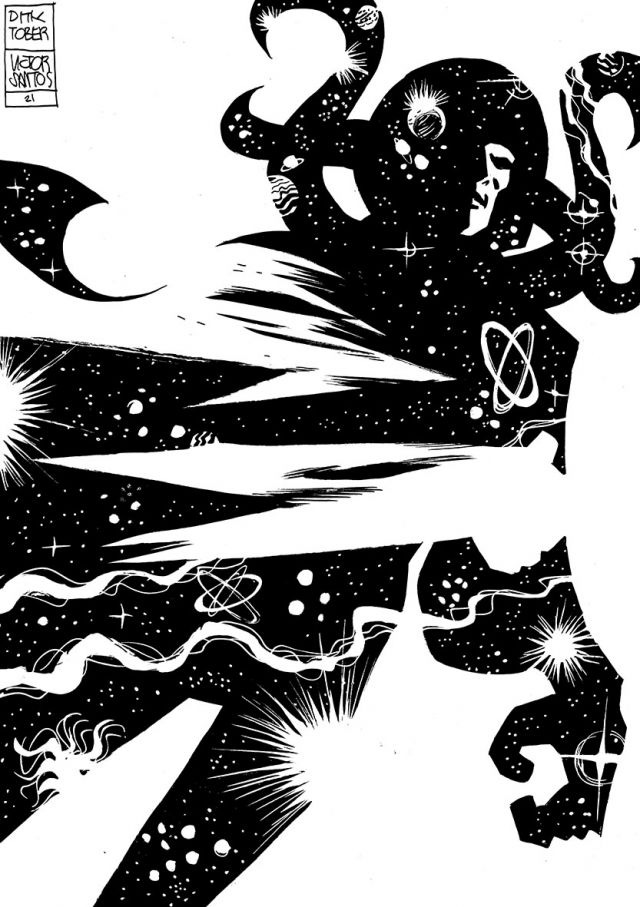 Speaking of the devil, I need to back to work, and later the today´s inktober. It´s going to be a weird election, be aware!
 
---
Copyright © 2018 Victor Santos. All rights reserved.

FIND ME IN MY SOCIAL NETWORK:
victorsantoscomics.com
My official Facebook page and my personal Facebook page
My Twitter / My Instagram /  My Tumblr
The BROKEN ENGLISH archives

FREE WEBCOMICS!
http://www.polarcomic.com/

FIND MY STUFF
My Amazon page /  My Random House page

ORIGINAL ART:
Galerie Glénat (Paris)
Soming art (USA)
My tictail store