Discover more from BROKEN ENGLISH Victor Santos' Newsletter
I write and draw stories, and write about making stories
The lost sons of Parker and Reacher

---

WELCOME TO A VERY CINEMATIC EDITION OF MY NEWSLETTER

Here were are with a newsletter summer edition full of movie references

TRADITION OF HEROES

You know I'm a super-fan of the tandem Ed Brubaker-Sean Philips and I buy all of their books religiously. Recently they announced Reckless, a series of graphic novels focused on a main character in the style of the "manly" tradition of action and noir novel heroes like Jack Reacher and Parker or writers like Michael Connelly. But in the form of comics.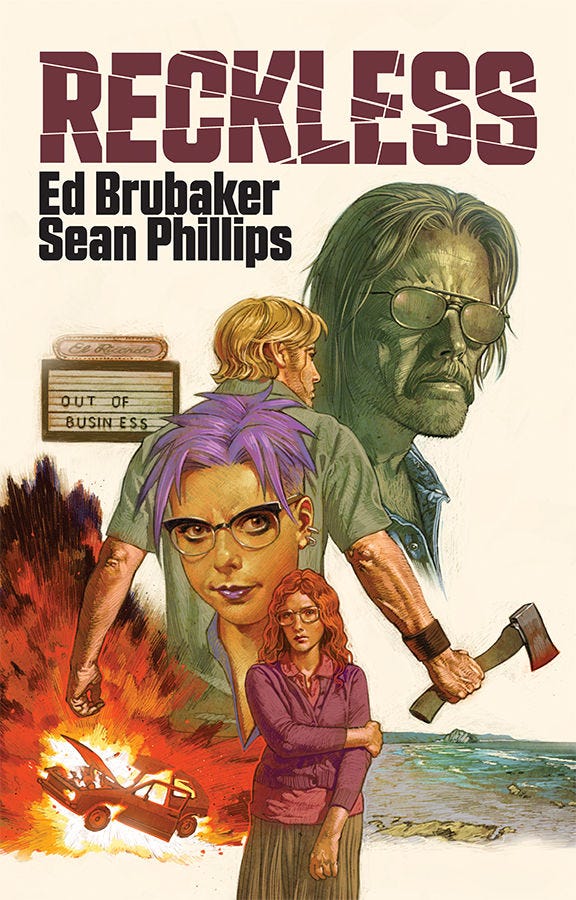 I read a lot about it as a fan and as creator, and how one of their references were the wonderful graphic novels adaptations of the Parker novels made by Darwyn Cooke.
I think this is the most interesting article about it:
https://sktchd.com/longform/somethings-happening-here-exploring-a-legendary-pairs-reckless-move-with-ed-brubaker/

I think this is a clever movement but not new. The tradition of French albums (and Brubaker explains it really well) is basically that. You can read an album (bande dessine or BD) like Blueberry, Thorgal, Valerian or even Asterix or Tintin and you don't need to know the background of the characters. When I was a child I always read these collections in disorder because you didn't buy them in comic book stores. Often the books were birthday gifts, or you borrowed it from some relative or friend.
The Italian fumetti share this structure. You can read volumes and digest editions of Dylan Dog, Diabolik or Tex like independent titles.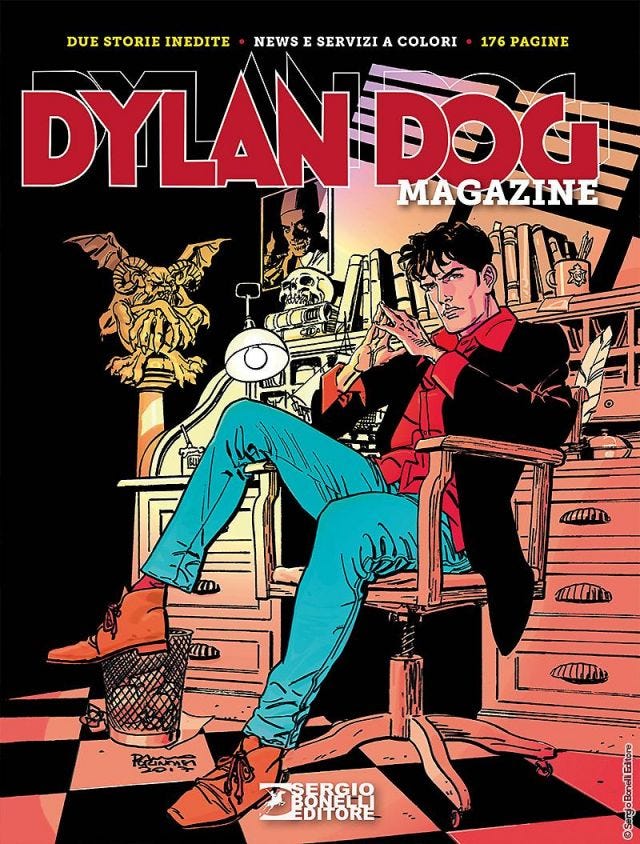 I tried to do that with my Polar books and Darwyn Cooke's Parker was a reference too. Every Polar graphic novel is a self-contained story, so you can join the series reading any book. If you read them in order you see the evolution of the character's timeline and how the books are connected. But eventually they are stand-alone adventures with their own tone and style. The Came from the cold volume tries to be a French noir movie, Eye for an Eye is more similar to an Italian Rape & Revenge movie and No mercy for Sister Maria is basically a western. The Kaiser falls is a crepuscular vigilante tale.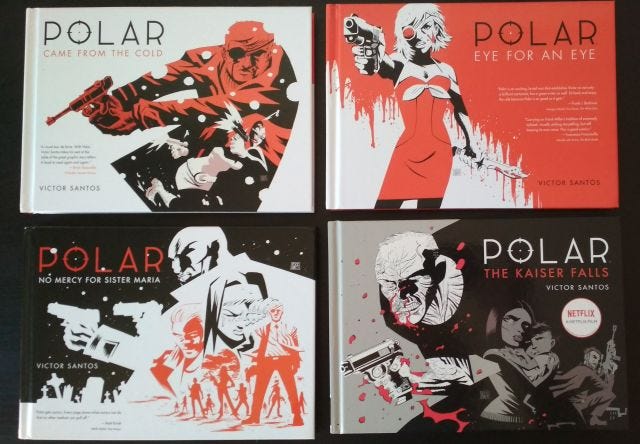 And the recently released Against Hope was planned as a single book, but if someday I have an idea (and the means) for recovering the Hope Walker character I will follow the same path.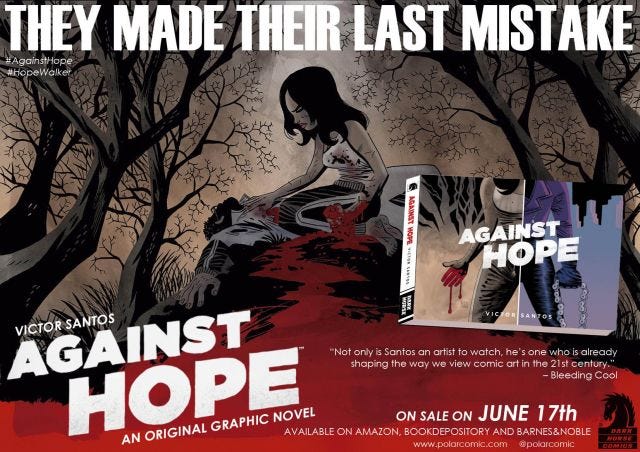 ACTION FROM ASIA

You know I'm a true Asian cinema lover, especially popular and pulpy genres: martial arts, action and crime stories. I would lie to you if I say I began watching Mizoguchi and Kurosawa's movies. Hong Kong action movies were my initiation drug.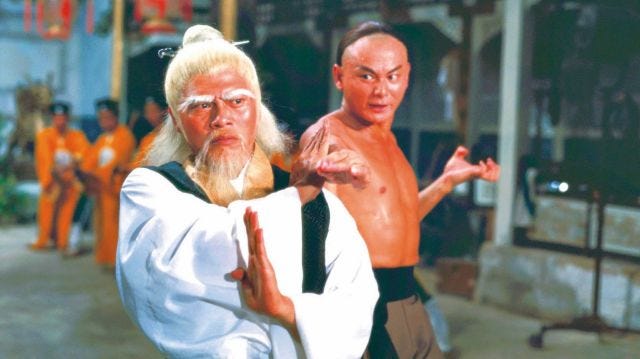 I love these classic martial arts of the Shaw Brothers from 60s and 70s and later the Jackie Chan and Jet Li movies. I also love the crime Triads genre initiated by John Woo and later Tsui Hark, Ringo Lam followed by Johnnie To during the 80s until the end of the 90s, when China regained the sovereignty over Hong Kong.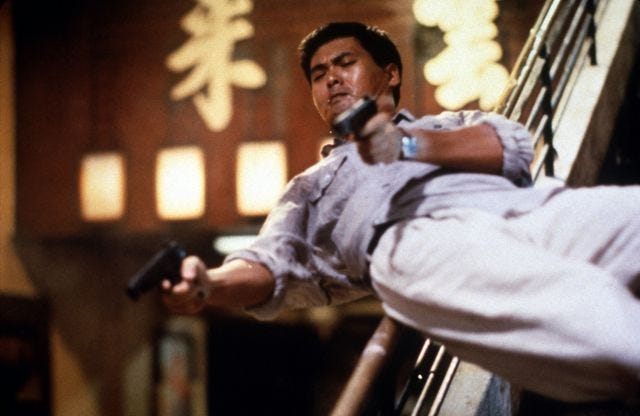 But I think the HK and Chinese films have lost some of this savage roughness when the new century began. Maybe the movies had become too refined, too close to the USA blockbusters. The entrance of this Continental China market is an important factor. And the propaganda: A lot of the latest films I have seen (like the Wolf Warrior movies) are basically a "Join the Navy" commercial. I have no problem with if doesn´t ruins the story… But it happens often. You can find this in the American market too, and sometimes it can work (Heartbreak Ridge) as on other occasions it stinks (hello, Transformers).



So I'm very disconnected of recent Chinese productions with little exceptions like The White Storm, a very enjoyable exercise of restoration of these 80s Heroic Bloodsheds. And I'm sure I'm forgetting a lot of Chinese/HK good movies.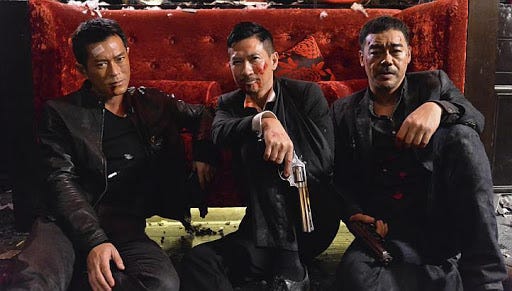 I love Korean movies too, but sometimes I find them too refined and too loooong. I have some favourite directors like Jee-woon Kim or Jeong-beom Lee (see The man without past, one of the clearest influences for the John Wick character).
Some the latest Korean action "pulpy" films I watched and loved were Revenger and The Villainess (again, I think the producers of John Wick 3 loved the motorcycle scene too).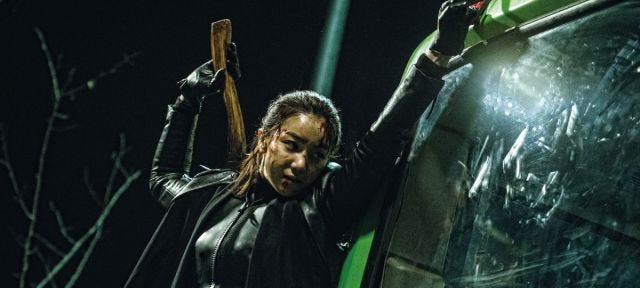 But I miss this crazy (even naïve) savagery of the early action films I watched as a kid and teen, and I found that feeling in movies from other Asian countries, and thanks to Netflix often.
From Indonesia surely you will know the Gareth Evan's The Raid 1 and 2 movies or his debut Merantau, also the Timo Tjahjanto's films The Night come for us and Headshot are becoming popular worldwide thanks to the word of mouth.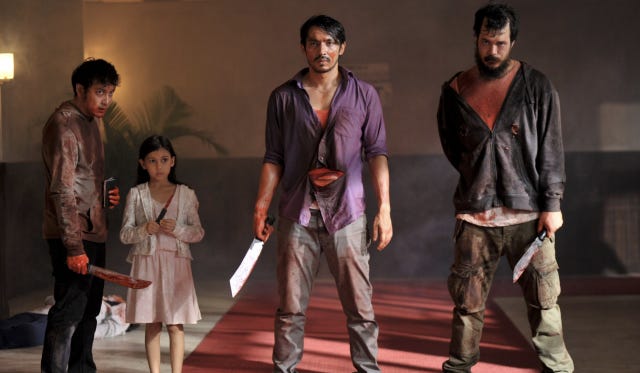 I enjoyed some films like Furie from Vietnam, Maria and BuyBust from Philippines and Jailbreak from Camboia.
Some of these films are far to be perfect, and mainly they suffer a very big lack of budget, but I feel an energy and contagious enthusiasm in them, very similar to the feeling of my first viewings of these John Woo or Jackie Chan movies.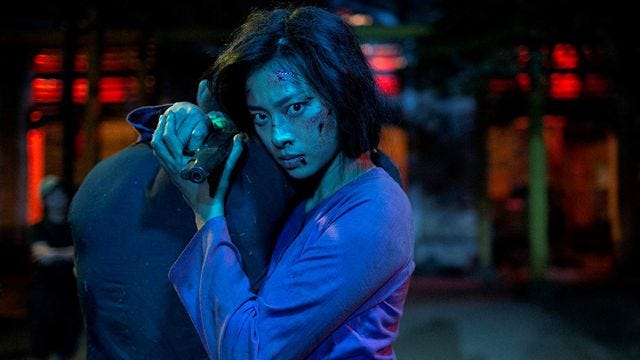 AND HERE ENDS MY ASIAN CINEMA REVIEWS SECTION

See you in the next newsletter, and don´t forget…



... And take care
Victor
 
---
Copyright © 2020 Victor Santos. All rights reserved.

FIND ME IN MY SOCIAL NETWORK:
victorsantoscomics.com
My official Facebook page and my personal Facebook page
My Twitter / My Instagram /  My Tumblr
The BROKEN ENGLISH archives

FREE WEBCOMICS!
http://www.polarcomic.com/

FIND MY STUFF
My Amazon page /  My Random House page

ORIGINAL ART:
BigCartel store
Galerie Glénat (Paris)
Soming art (USA)