Discover more from BROKEN ENGLISH Victor Santos' Newsletter
I write and draw stories, and write about making stories
The House of Secrets

---

WELCOME!

Trying unsuccessfully to keep this newsletter weekly… So I´ll compensate you with a newsletter full of content today.

Very busy these days, working and attending a couple of cons in Spain: Valencia and Valladolid. I made interviews even for TV!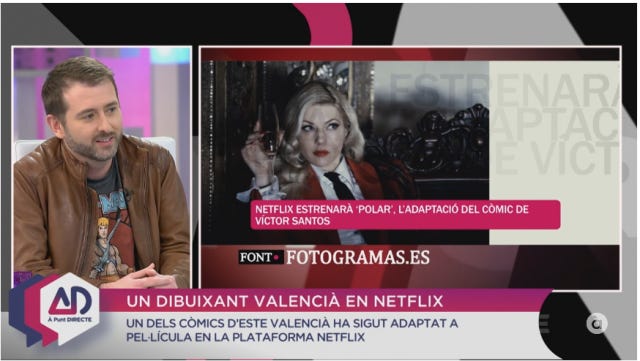 WORK, WORK, WORK

I´m working on different things but I can´t talk about them. I hate this "trying to make yourself interesting and enigmatic" attitude but I can´t give more details.

I´m writing some scripts. One is an assignment of a graphic novel, drawn by and Argentinian artist. Other is a 30 pages story for an international (and really cool) magazine-anthology, drawn by an Spanish artist. I´ll do my own story as complete author for that anthology, too.

I´m drawing a serialized comic story collaborating with the novels writer Alma Katsu. It´s a very original purpose, really far from the ususal comic world. I always try to break the –sometimes- closed world of the comic business, and this will be a very good example. And it will be a great story too.

I plan to do some new short Polar stories for a very special foreign Polar edition.

I´m developing a couple of miniseries collaborating with good friends. I really miss to make comic-book limited series (right now Sukeban Turbo is published by IDW as a comic-book 5 issues series but is the original French graphic novel serialized)

Sooner or later I was going to repeat with Mike Oeming and Frank Barbiere. I´m developing with them two projects with a different vibe, and it´s cool because it´s like returning home. The good part of working with good buddies is I feel like I´m working in my Spanish language with them. We still are in the early stages but they are going to be very exciting books!
 

MORE WORK: EXHIBITIONS

I´m preparing a couple of exhibitions. The first one in Paris, in the Glenat Gallery. We made one a couple of years ago, when the first Polar book was launched, and it worked really well. Now we are preparing a new one with stuff from the latest Polar book, The Kaiser Falls, and the Simon & Schuster Bad Girls graphic novel I made with Alex de Campi.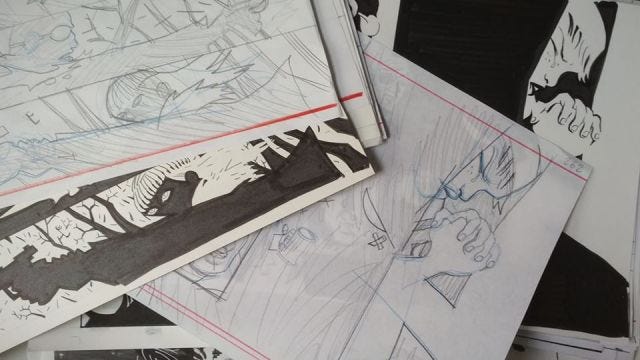 THE FIRST KAISER

The Polar volume 0: The Black Kaiser, is on sale!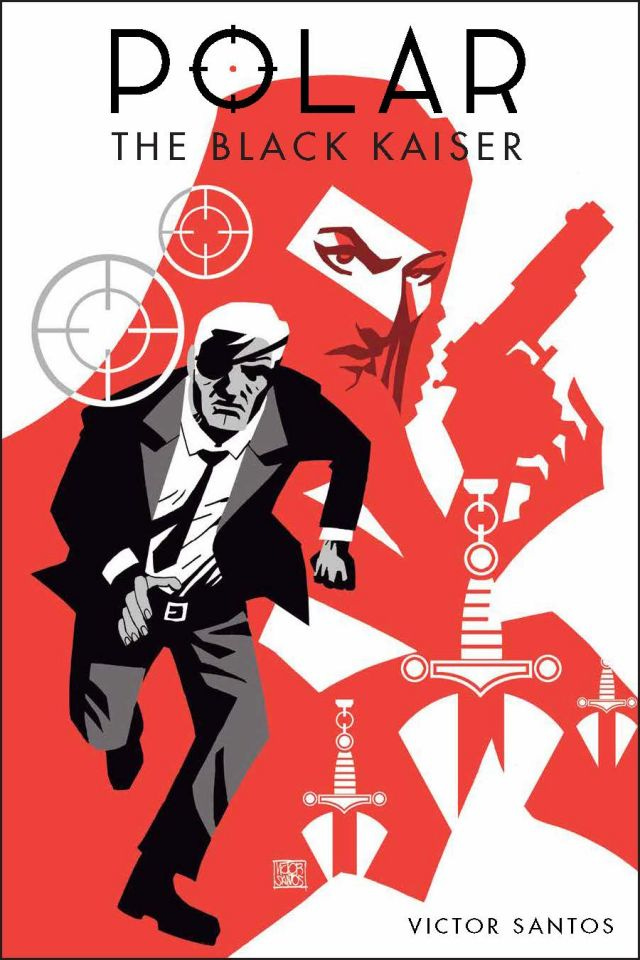 Quick reminder: This book is the origin and first apparition of the character. It was originally published in Spain ten years ago and when I began Polar as webcomic, I recovered the character.  I changed things in this edition, integrating it into the "Polarverse". I corrected elements, faces, backgrounds… I added grey and red tones.
I changed a lot of dialogues (I found this first Black Kaiser a little babblemouth and the first-person narrator simply didn´t work)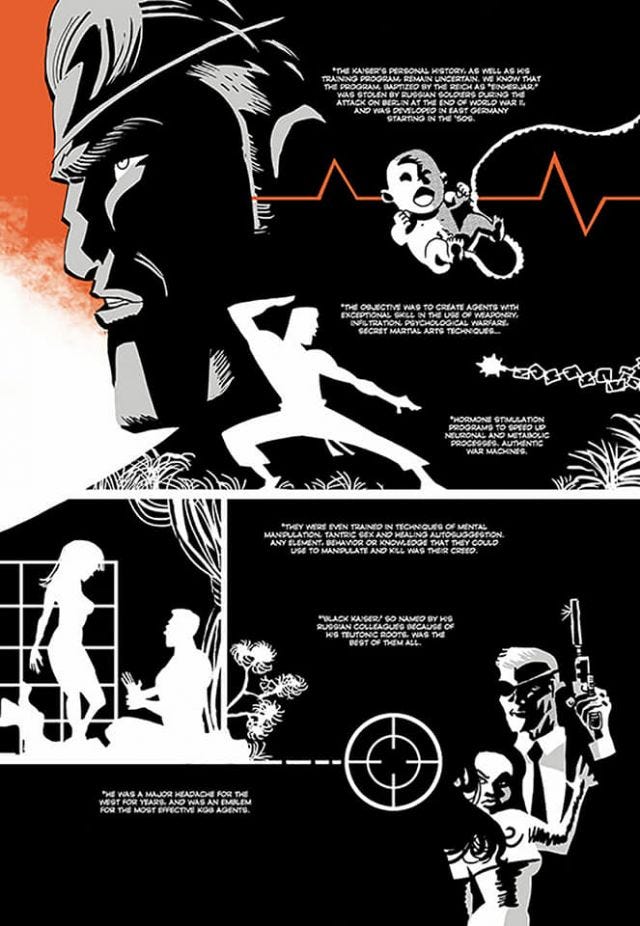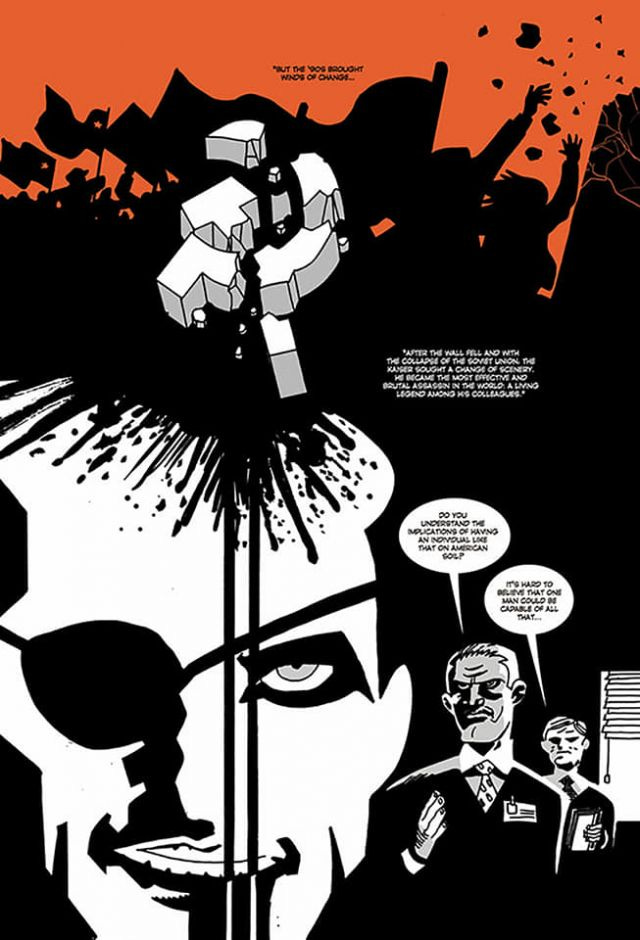 And it has been lettered again, it has a new cover and back cover… Sexy, deadly and cool, as a good spy book must be, direct to your shelves.
 
AMAZON
hthttps://www.amazon.com/Polar-Black-Kaiser-Victor-Santos/dp/1506712517/ref=sr_1_cc_1?s=aps&ie=UTF8&qid=1538719848&sr=1-1-catcorr&keywords=POLAR+BLACK+KAISER
DARK HORSE
https://www.darkhorse.com/Books/3004-588/Polar-Volume-0-The-Black-Kaiser-HC
PRESS
https://www.darkhorse.com/Blog/2798/nycc-2018-victor-santos-delivers-epic-finale-his-p
http://www.comicon.com/2018/10/07/nycc2018-two-new-polar-graphic-novels-coming-in-2019/
http://www.multiversitycomics.com/news/dark-horse-final-volume-polar/
 

JONAS "THE HITMAN" ÅCKERLUND

This illustration was a gift to the Polar movie director Jonas Åkerlund. He´s a really nice guy, and he´s not only a great director… He was the fucking drummer of black Metal band Bathory!! So I´m double-fan.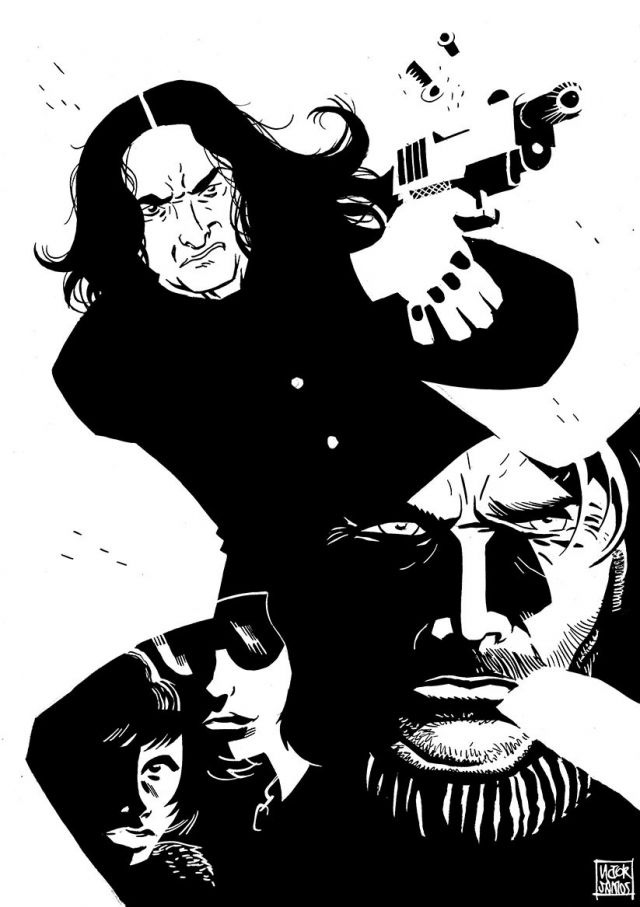 Can´t wait to watch his Lords of Chaos movie. I hope to have the chance to see it in the big screen here in Spain… And of course I hope to meet Jonas in person someday.


PATCHES OF OUR LIFES

Actor Stephen Nichols from the classic soap opera Days of our lifes (I think it never was broadcasted in Spain, I knew it thanks to a Simpsons parody, that "handsome Moe" episode) posted this: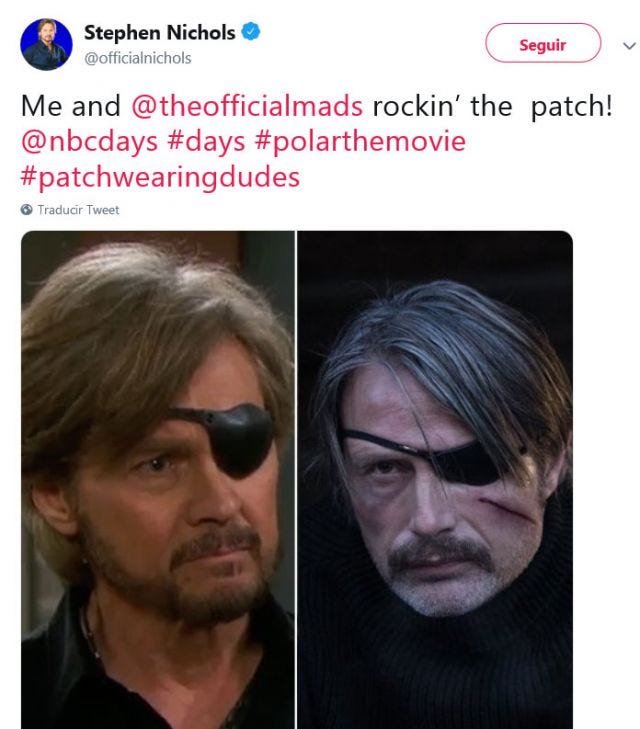 AND THE LINKS OF TODAY

Billboard interviews Deadmau5 about the scoring of the Polar movie:
https://t.co/HMxyw33tme

A Hollywood reporter exclusive preview of Polar: The Kaiser falls
https://www.hollywoodreporter.com/heat-vision/polar-black-kaiser-explores-origins-deadly-assassin-1189286?utm_source=twitter

A TV interview (in Spanish)
https://apuntmedia.es/va/a-la-carta/programes/vist-en-tv/a-punt-directe/un-dibuixant-valencia-en-netflix


See you next week! (well, I think)
 
---
Copyright © 2019 Victor Santos. All rights reserved.

FIND ME IN MY SOCIAL NETWORK:
victorsantoscomics.com
My official Facebook page and my personal Facebook page
My Twitter / My Instagram /  My Tumblr
The BROKEN ENGLISH archives

FREE WEBCOMICS!
http://www.polarcomic.com/

FIND MY STUFF
My Amazon page /  My Random House page

ORIGINAL ART:
Galerie Glénat (Paris)
Soming art (USA)