Discover more from BROKEN ENGLISH Victor Santos' Newsletter
I write and draw stories, and write about making stories
Super-Skilled-Killer

---

HELLO AND WELCOME AGAIN TO A NEW EDITION OF MY NEWSLETTER

The new and last issue of Paranoia killer will be released surely at the end of the month or during the beginning of July. It will depend on the schedule of releases of Panel Syndicate. But the work is done.
The story has come to this final conclusion, with an epic showdown and super crazy things like assassination skills which go beyond the rules of the storytelling. A little glimpse below: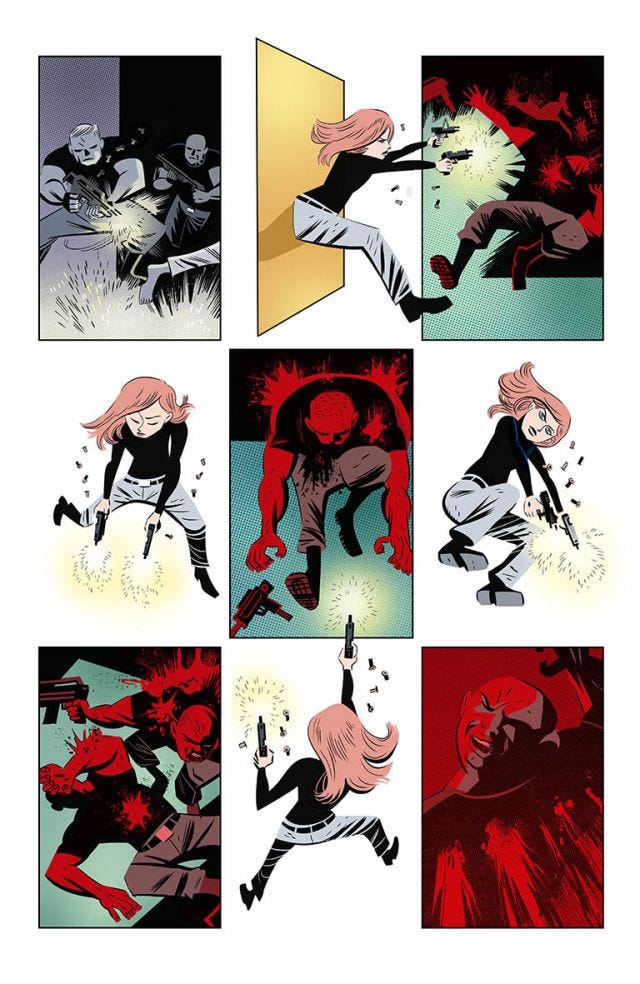 You can read the previous chapters here. You know the way, pay what you want, Spanish and English, widescreen and single-page versions.
 

THINGS TO COME

I have been working on a new project that will be announced in July (surely). Like I said in a previous newsletter, the COVID crisis put me (and a big bunch of professionals) in a weird situation, with projects delayed and others stopped by the moment. I had new chances too, like writing for TV development projects so I am not complaining about it. But the comics business seemed frozen for half a year (or even more, my perception of things was strange too those days) and I tried (still trying) to test new things, things I never tried before because I was busy with other kinds of jobs. So this crowdfunding will be another of these trials after the Panel Syndicate experiment. I can't say too much yet, but it will be a graphic novel I have been working on during 2020 and 2021 and I am finishing right now.




 
SOME VARIED RECOMMENDATIONS

In the world of the VOD, I have seen Man of Wrath. The duo Jason Statham/Guy Ritchie is a must-see but I was surprised by a movie with a calm slow-paced movie more near to a "polar" genre French movie (it's a remake of the French noir film Le Convoyeur) and even a Korean/Japanese approach. Very different from Snatch or Lock & Stock but equally appreciable.
And with a pretty cool atmospheric and melancholic soundtrack by Chris Benstead.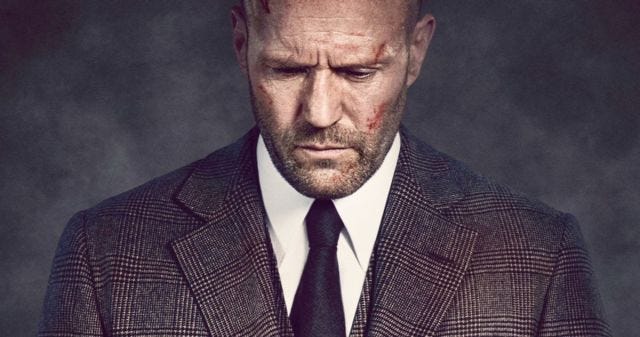 And now a couple of fiction products surely you know from some time but I discovered them recently (excuse me, I have my own rate):
In the Spanish Prime Video I watched The Guest, a terror-action-comedy directed by Adam Wingarth with a wonderfully over-the-top Dan Stevens. An unexpected guest that you know since the minute 1 (and that's the joke) that something inside him is really wrong but at the same time is a charming psycho… Very cool neon photography and synthwave soundtrack. A really enjoyable choice for a Friday Night.
And looking for a 20-minutes comedy, I absolutely fell in love with Derry Girls, four Irish girls (and a British cousin) in 90s Ireland. I was waiting for some social story, teenage silly comedy… and it's all this and a lot more. It's a really crazy, fast-dialogue and charming show. When you have seen a couple of episodes you feel like you have been part of the posse since ever. I have seen its two seasons on Netflix.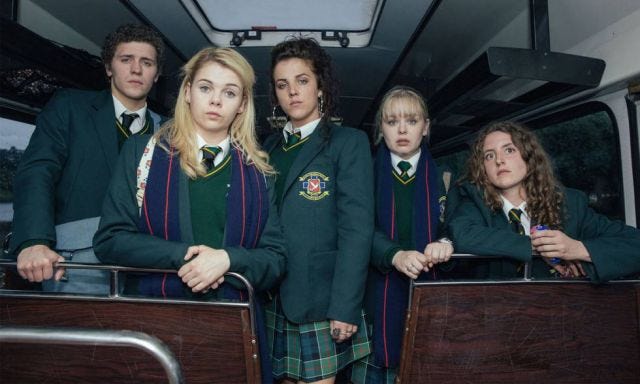 And a recommendation print on paper: With only two books, I have become a fanatic of Jordan Harper. His collection of stories Love and other wounds and his novel She rides shotgun (A lesson in Violence in the UK, the paperback version I read) are excelent pure crime books. If you like Ed Brubaker and Sean Philips' graphic novels and comic-book series like 100 Bullets or Scalped, you will love Harper's work. And he writes a wonderful newsletter, by the way.


AND THAT'S ALL FOR THE MOMENT

More in a moth, maybe less time...See you soon, take care!
Victor

---
Copyright © 2021 Victor Santos. All rights reserved.

FIND ME IN MY SOCIAL NETWORK:
victorsantoscomics.com
My official Facebook page and my personal Facebook page
My Twitter / My Instagram /  My Tumblr
The BROKEN ENGLISH archives

FREE WEBCOMICS!
http://www.polarcomic.com/

FIND MY STUFF
My Amazon page /  My Random House page

ORIGINAL ART:
BigCartel store
Galerie Glénat (Paris)
Soming art (USA)