Discover more from BROKEN ENGLISH Victor Santos' Newsletter
I write and draw stories, and write about making stories
Spy Funkos driving a sports car

---

WELCOME, FRIENDS!

Long time since my latest newsletter, the begining of May I think.
But these days I have been immersed into a...
 
SUMMARY OF SECRETS

I have been working on some really different projects lately and I´m not allowed to chat very much about yet…
I´m working on a comic with the writer Alma Katsu (The Hunger) in collaboration with Porsche (yes, THAT Porsche, the guys of the cars). And no, surely they will not send me "car comps"…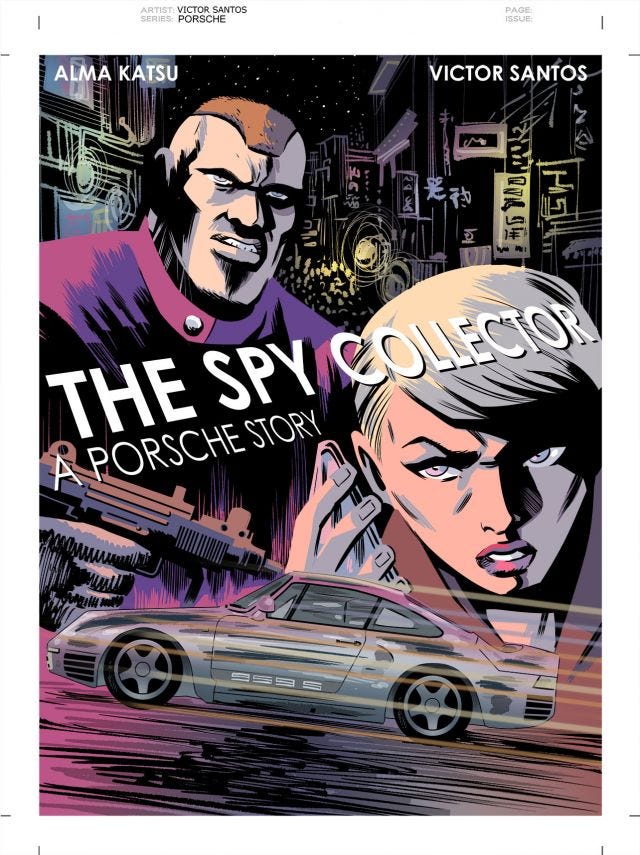 I´m working on a thing with a strong relationship with Japan… Actually two things for that country… I can´t say more… Agh, biting my lips… they bleed…
And I continue writing and pitching my own projects. My webcomic Guts will be a graphic novel soon with another title, structure, it will be really different from the original source… All the interior graphic stuff is finished (and there is a biiiig amount of unseen pages because the original Guts are like 60 pages).
 

NOIR WEEK

I illustrated and designed the Semana Negra de Gijon (Noir week of Gijon) poster of this year (from next July 5 to 14).
This is a very special cultural festival/event/whatever…to me. A mixture of crime novels, comics with special flavour, street county fair, press conferences and chats, good food and meeting of friends.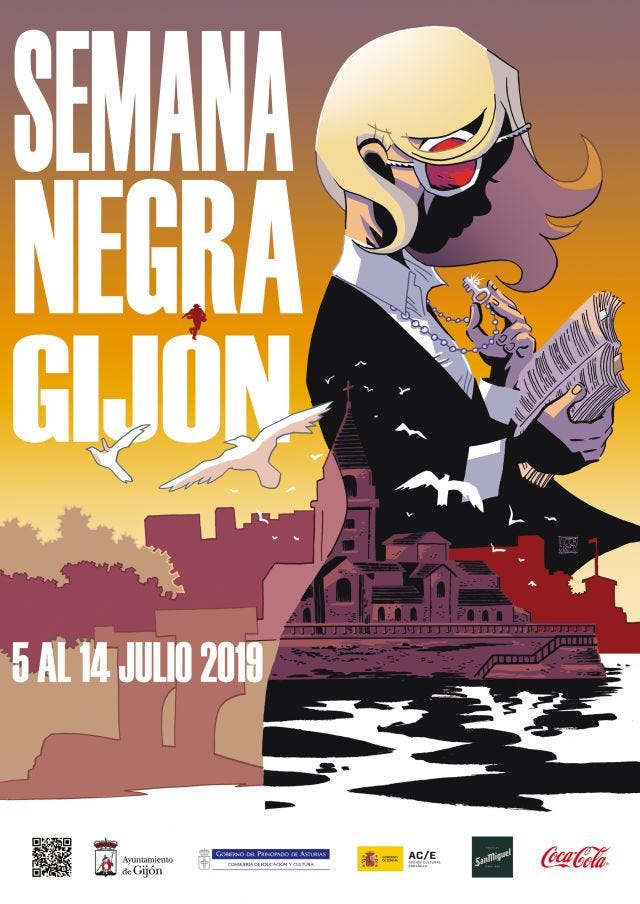 I´ll exhibit a lot of my crime books original pages there, from Polar stuff to Bad Girls, Violent Love, Rashomon or Filthy Rich. The festival will publish a free beautiful catalogue with all the exposed pages and a long interview about my work. And I´m really really flattered because some of my preceding artists of the Semana Negra were (attention!): Jose Muñoz, Eduardo Risso, Matt Wagner and Jim Steranko himself, and I keep their exhibition catalogues as truly text books and I always check them when I´m looking for support and inspiration.

 
NEW EXHIBITION OPENED

My relationship with Galerie Glenat began in 2016, when I collaborated with them in a Polar exhibition. Polar: came from the Cold was launched then in France and book and exhibition worked really well. Now we took advantage of the opportunity of the movie adaptation release and we repeat with a new exhibition. And as I always say: "An art exhibition is more arty in Paris".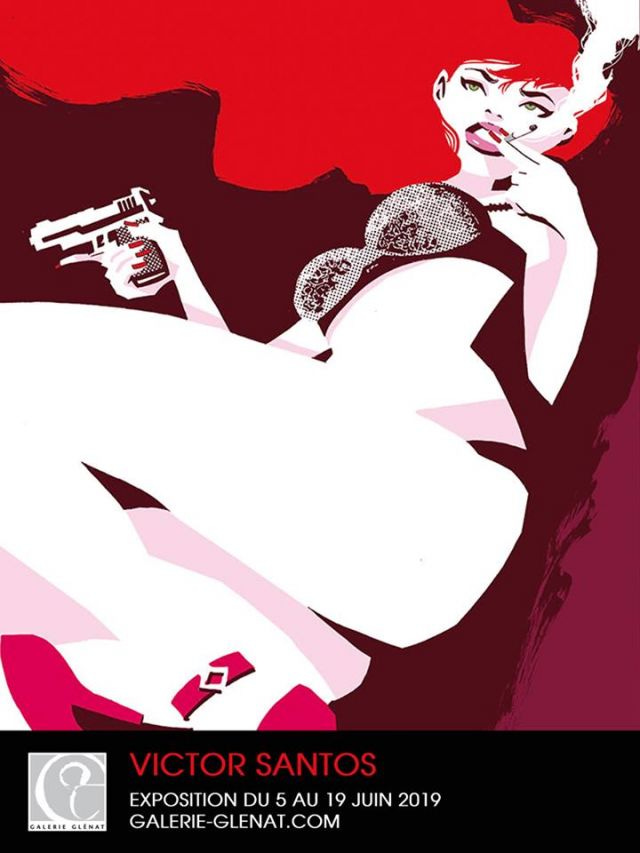 From Jun 5 until 19, in the Galerie Glénat of Paris, you´ll can see original art from my graphic novels Polar: The Kaiser Falls (published recently in the US) and the three Eisner awards nominee Bad Girls, plus new images created for this exhibition.

The art on display (and more stuff) is on sale here:
https://www.galerie-glenat.com/categorie-%C5%93uvre/auteurs/auteurs-santos-victor/

 
FUNKED

People are doing their own customized Funkos of Mads Mikelsen as Duncan Vizla AKA the Black Kaiser from the Netflix original movie.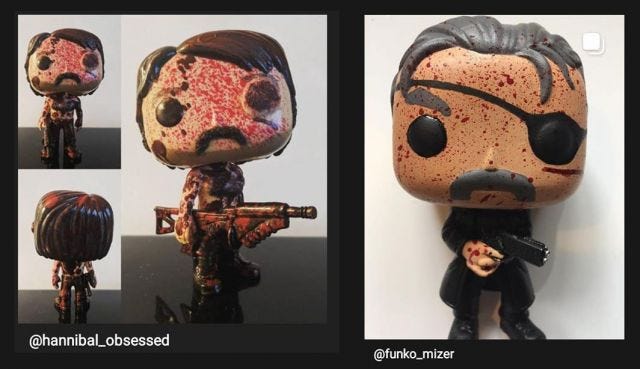 Honestly, I´m not really a big fan of these toys…I only own a couple of Cuphead and Mughead videogame toys but with the Fleischer style look instead the typical black eyes version…
…which does not mean that I WANT MY DAMNED POLAR FUNKO. Spread the word!


BONUS EXTRA:

Speaking of the devil: Unused promotional art I did for the Polar movie, Mondo style poster purposes. The original art of these images are on sale in the Galerie Glénat page I linked.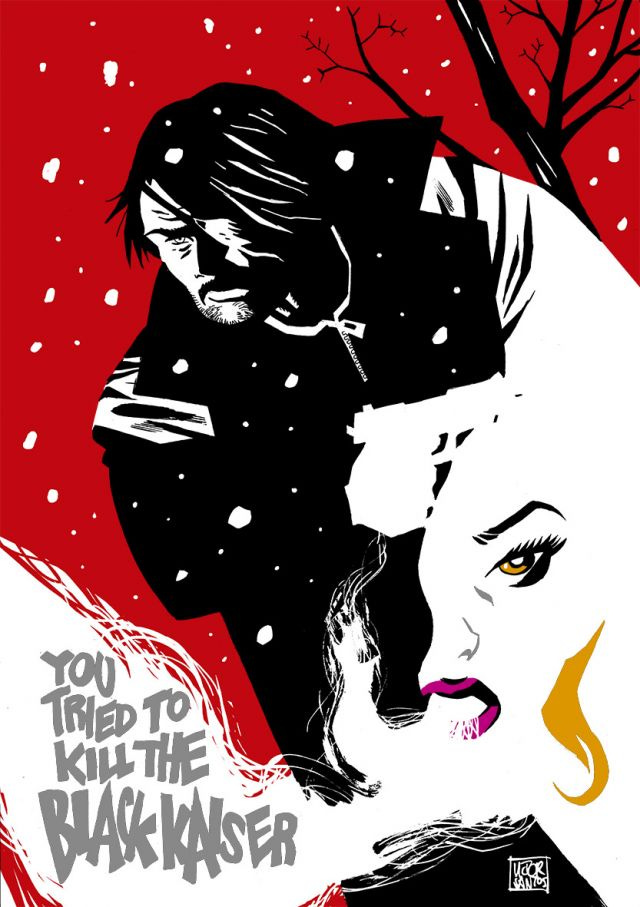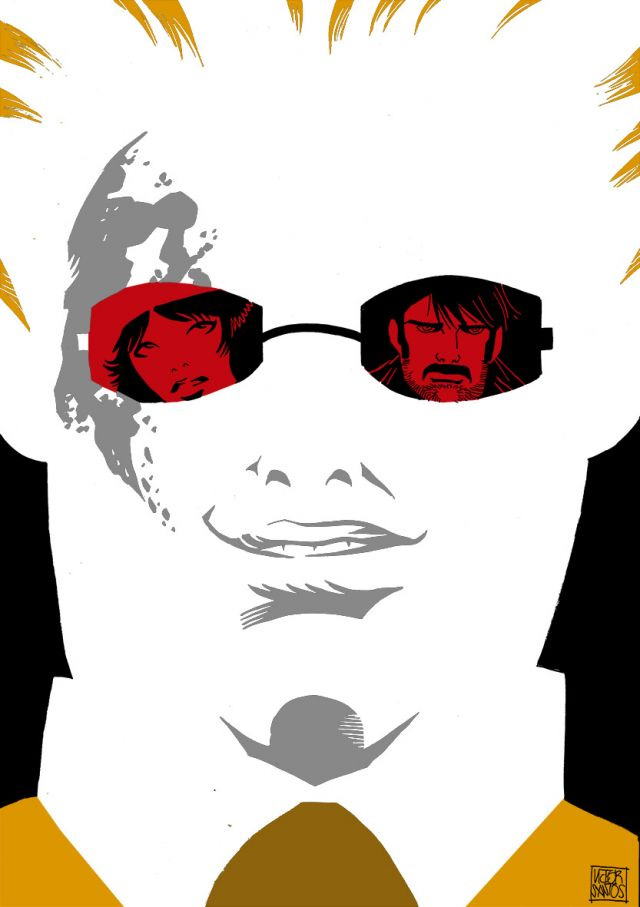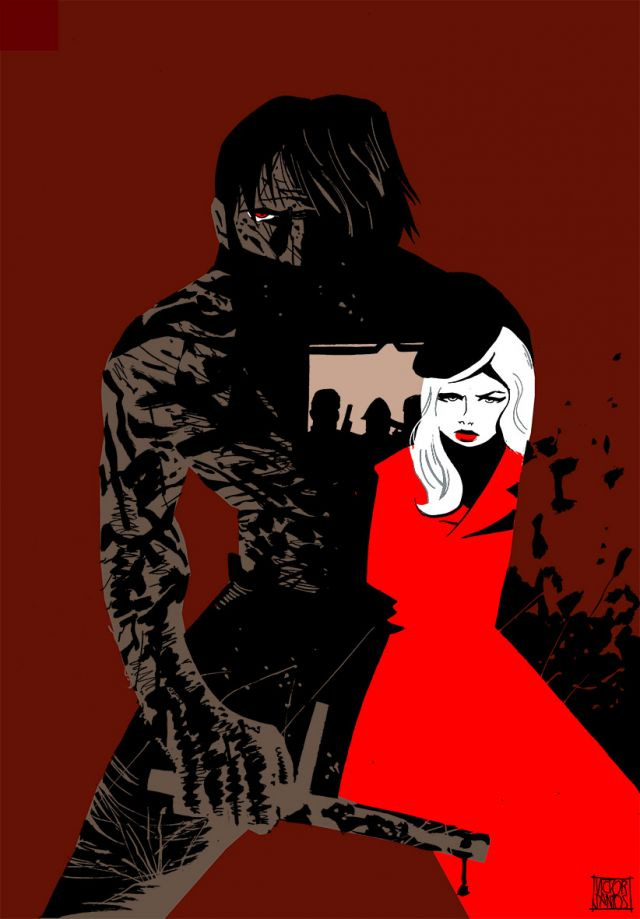 Hope you like them and I hope to write again soon!
Victor
 
---
Copyright © 2019 Victor Santos. All rights reserved.

FIND ME IN MY SOCIAL NETWORK:
victorsantoscomics.com
My official Facebook page and my personal Facebook page
My Twitter / My Instagram /  My Tumblr
The BROKEN ENGLISH archives

FREE WEBCOMICS!
http://www.polarcomic.com/

FIND MY STUFF
My Amazon page /  My Random House page

ORIGINAL ART:
Galerie Glénat (Paris)
Soming art (USA)