Discover more from BROKEN ENGLISH Victor Santos' Newsletter
I write and draw stories, and write about making stories
Scoobyletter!

---

HI AGAIN, AND WELCOME AGAIN TO MY ENCAPSULATED NEWSLETTER!

Right now in Spain we have accomplished our 10th week of confinement with a new system of different stages in the territory, with more or less movement capacity in correlation to the numbers (contagions, health services availability…) of every state. It's a quick summary, but we can move a little more, but with restriction of schedule and social distance.
 

FICTION FOR THE CONFINEMENT

I have not news to share about my own work except "I keep working on my shit" but I can tell you what I have been watching during these days.

Some TV shows: Better Call Saul season 4, I'm not OK with this, Castlevania season 3, the end of The Good Place, Community last season, Gargoyles season 1, Godless, Bosch season 2 and 3…

I really need something funny and light for the sad days, so I took the chance to catch up with Supernatural, and watched the seasons 12 and 13, the beginning of what fandom surely calls "the Jack Saga". I must admit the series lost a little of its magic after the departure of its showrunner, Eric Kripke, but I have a special feeling for the show and its actors. This was one of the series I began to watch with my wife and it has been with us since the beginning of our relationship. It's a kind of ritual for us. And in the season 13 you have the special crossover episode with Scooby Doo. If you don't enjoy that, you are not longer alive.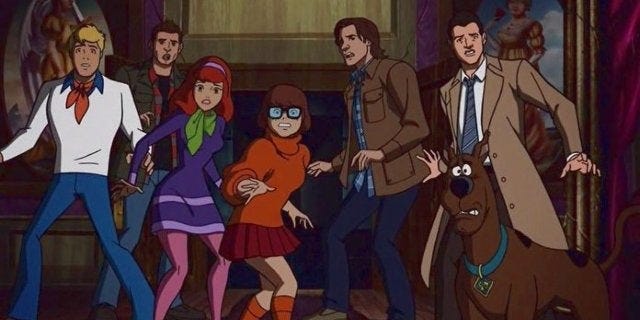 I watched the second and latest Altered Carbon season too. I read the Richard Morgan's novel long time ago and although I enjoyed it (noir and SciFi combination is always a good bet) I found it a little confusing. Well, I think surely that was the idea.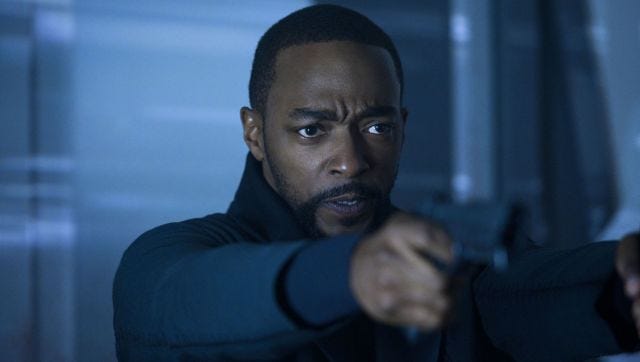 During the two seasons we see how the main actor changes from Joel Kinnaman to Anthonie Mackie performing the same character (with the collaboration of Will Yun Lee, don't forget him). And watching the season finale a stupid (but funny) idea came to my mind: Altered Carbon is how USA sees Doctor Who.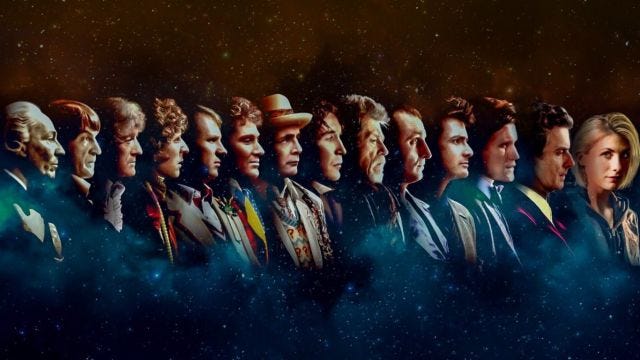 I say, you have The Doctor, this very English gentleman performed with very English actors, this alien with his/her living and thinking ship, who never uses weapons and travels across Time and Space. And later you have Takeshi Kovacs, a kind of Space and Time traveller (thanks to the transference of minds) with his own Tardis (the Hotel managed by Poe) but with less chit-chat (or wibbily-wobbly-timey-wimey for the whovians), and more guns, sex, hotter and tougher macho hero.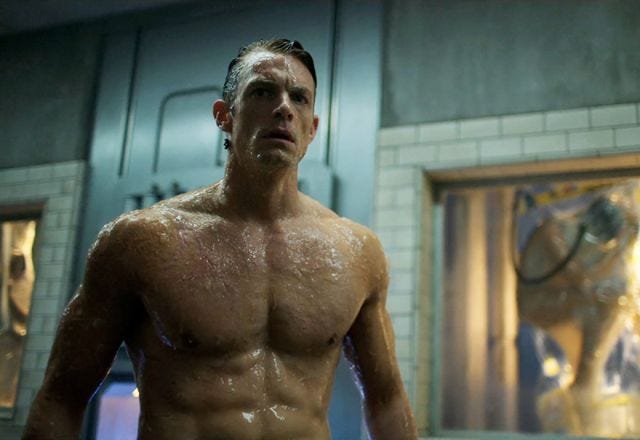 Yes, sorry, I know this is a reductionist and simplistic vision of the American audiences but let me defend these crazy theories. They always cheer up the bar discussions. And I want to return to the bars someday.

And speaking of British heroes, I have been watching some seasons of Shaun the Sheep. Why? You could ask. Because Shaun the Sheep is FUCKING AWESOME.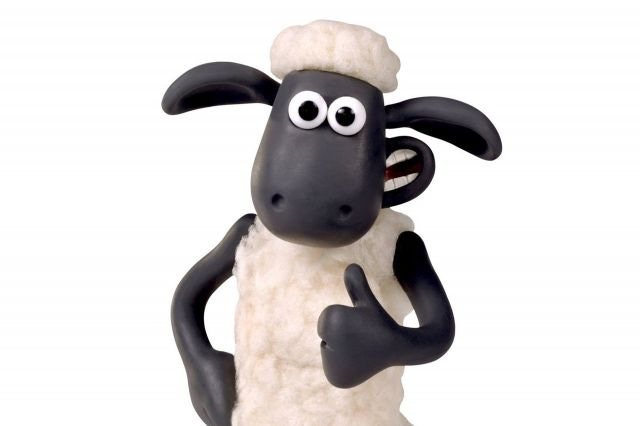 I'll tell you about my readings in a future newsletter.

Or I'll share with you another silly theory, like why I think Supernatural is the ultimate shonen story.


REAL LIFE SUPERHEROES (part 2)

As I told you in my previous newsletter, I have been collaborating with the Grupo Vocento in a series of articles written by Oscar Beltran about the professionals who have been supporting our society since the beginning of the confinement. I have been illustrating these articles, initially a 15 parts serialization, but finally expanded to 18. The initiative was a real success, and even I received a lot of mails about it, mainly from people of the Health Sector, the most punished in their fight against the Covid19. My warmest hug to them (and the professionals from the others branches).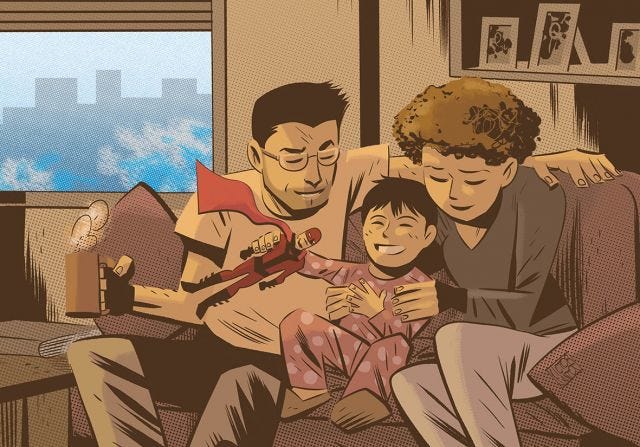 Every new chapter has been updated in the same page of the digital versions of the newspapers.

A couple of editions:
El Correo
Las Provincias

Fun fact: I drew my two nephews in when I need to draw children.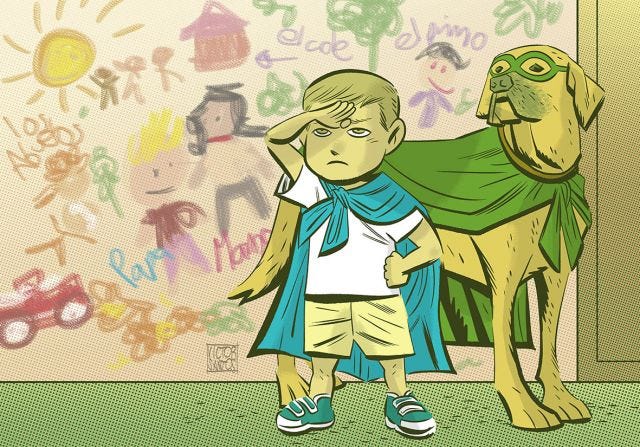 STORE

I activated the shipments in my Big Cartel store. Right now I can go to the Post Office (with mask and the required precautions) and I'll try to collect a good amount of packages before every travel to the office to minimize risks, so be a little patient with this, please. Thank you!
I uploaded a couple of sketches blank covers, and I'll try to upload evenly.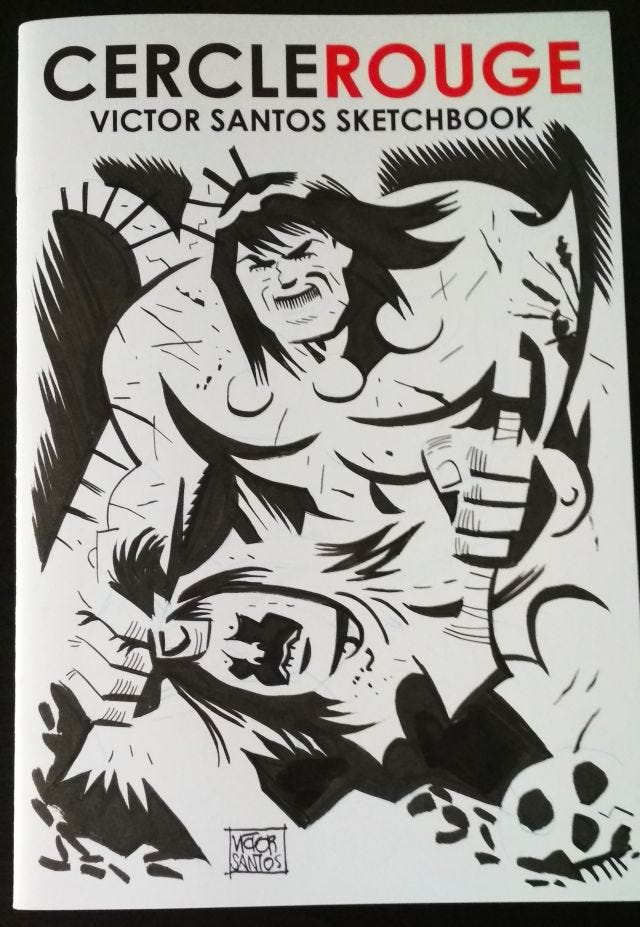 Take care of you and the others, keep you safe and healthy!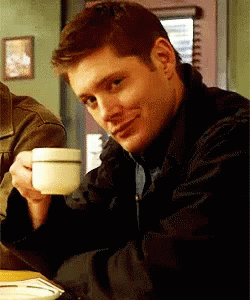 Best!
Victor
 
---
Copyright © 2020 Victor Santos. All rights reserved.

FIND ME IN MY SOCIAL NETWORK:
victorsantoscomics.com
My official Facebook page and my personal Facebook page
My Twitter / My Instagram /  My Tumblr
The BROKEN ENGLISH archives

FREE WEBCOMICS!
http://www.polarcomic.com/

FIND MY STUFF
My Amazon page /  My Random House page

ORIGINAL ART:
BigCartel store
Galerie Glénat (Paris)
Soming art (USA)