Discover more from BROKEN ENGLISH Victor Santos' Newsletter
I write and draw stories, and write about making stories
Rock & Rodents

---

WELCOME TO THE NEWSLETTER WHERE MICE HOLD WEAPONS

Forget noir, today I return from a world a Sword & Sorcery

ANIMATING MICE

Some time ago it was announced that The Mice Templar is being developed as animation TV show produced by Mike the Pike productions and Gaumont Animation. The Mice Templar born as a 5 issues miniseries written by Bryan J.L. Glass and Mike Oeming, with art by Mike. I join the team later, and ultimately I drew 37 issues. The story finished after seven trade paperbacks.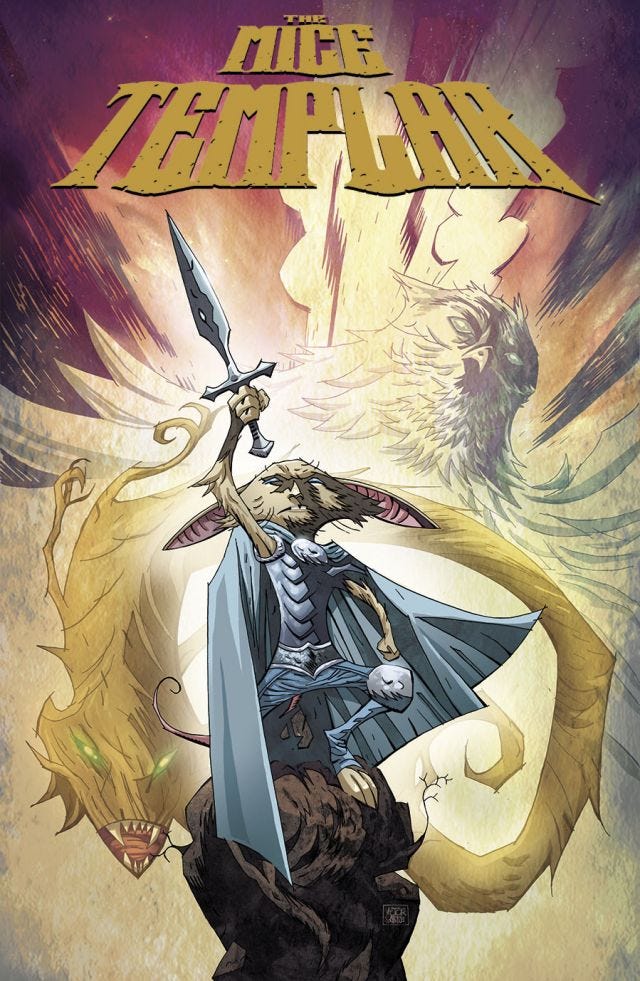 I had the chance to see some of the pre-production stuff and the designs are pretty cool. They are different than the comics (animation has its specific needs and resources) but I think is respectful with the source.
Animation is a looooong path, even more than live action movies and TV shows. Be patient.

More info here:
https://worldscreen.com/tvkids/gaumonts-nicolas-atlan/enteme


THE OLD WARRIORS NEVER DIE

Really enjoyed the latest disc of Dee Schnider: For the love of metal. It´s funny because I discovered this veteran Singer recently. I meet his manga tribute/impersonator first, in the 90s: Dark Schneider from the Kazushi Hagiwara´s Bastard!! series. A book full of tributes to heavy metal. The story was a real mess, but the teen Victor went crazy for its graphic style.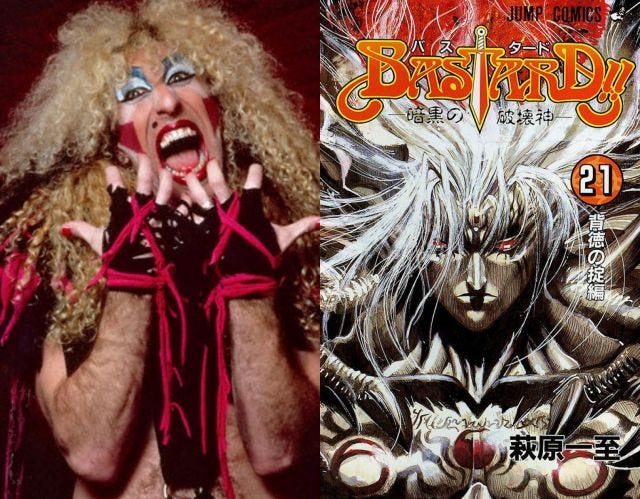 I never was a big fan of the glam style, so I don´t like his early works, but his latest discs have a flavour of craftwork and classicism… And I love the cover. Thinking about my idols from teen again, I can not help thinking on an old Elric of Melnibone fighting his last battle against the Lords of Chaos.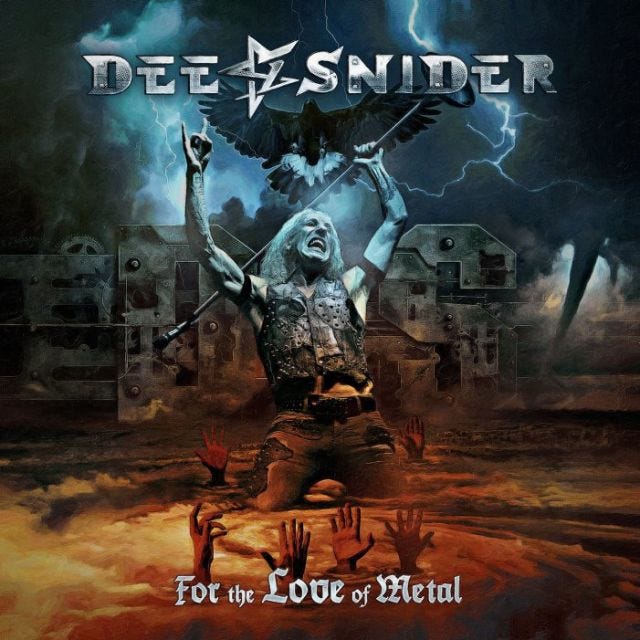 And with rock we finish today!
 
---
Copyright © 2018 Victor Santos. All rights reserved.

FIND ME IN MY SOCIAL NETWORK:
victorsantoscomics.com
My official Facebook page and my personal Facebook page
My Twitter / My Instagram /  My Tumblr
The BROKEN ENGLISH archives

FREE WEBCOMICS!
http://www.polarcomic.com/

FIND MY STUFF
My Amazon page /  My Random House page

ORIGINAL ART:
Galerie Glénat (Paris)
Soming art (USA)
My tictail store