Discover more from BROKEN ENGLISH Victor Santos' Newsletter
I write and draw stories, and write about making stories
Restoring my own classics

---

WELCOME AGAIN

Today I have a very visual newsletter for you…

POLAR VOLUME 0: THE BLACK KAISER

With this title, Dark Horse will release next March the original graphic novel with the Black Kaiser´s first apparition. This book was published in 2008 in Spain and I recovered the rights recently. The people from the original publisher nicely offered me to renew the rights but I prefered to collect the works of this same character under the same umbrela.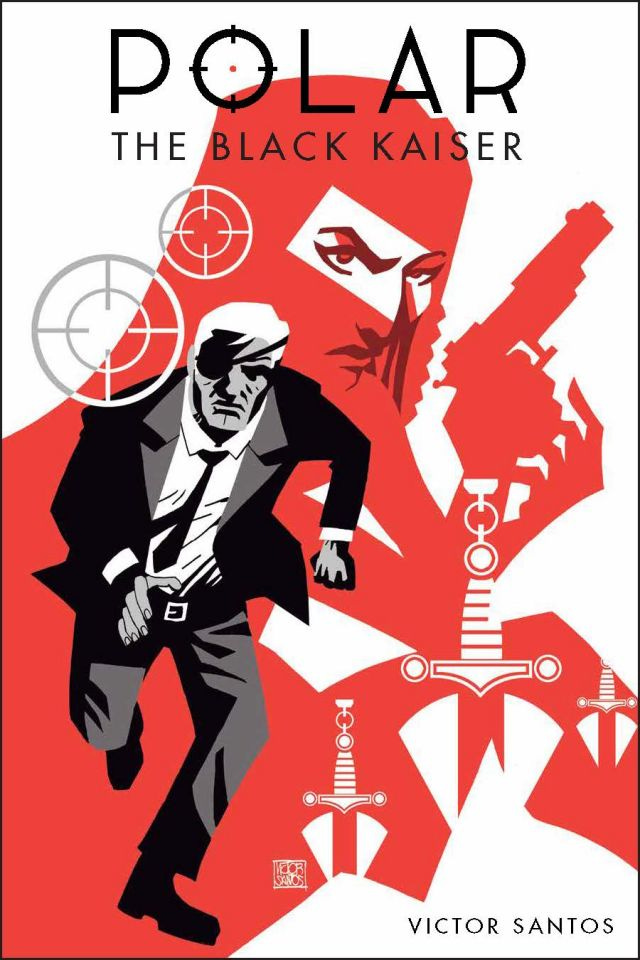 And I must say: The question of rights (having another Black Kaiser out of continuity playing around far from Dark Horse) was a little pain in the ass.  
I have been restoring, cleaning, correcting… Just trying to fix things I think they look terrible. Simply I wanted a Black Kaiser part of the Polar books, in a narrative and visual level.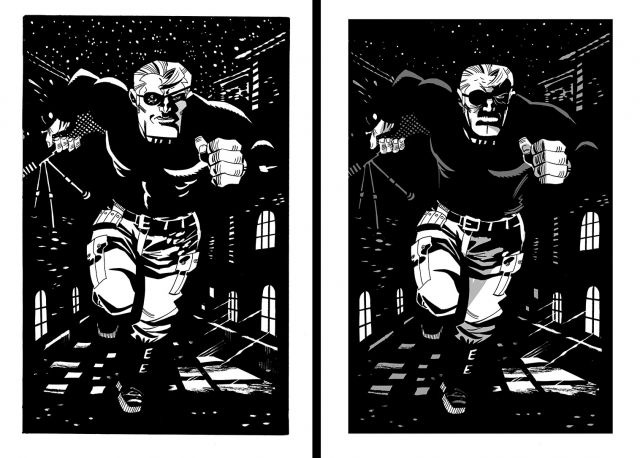 In the narrative level I wrote again a lot of stuff. And I cut dialogues. A lot of them. Too much chit-chat. The story was told in first person by Kaiser himself in a very "I´m so cool and tough" style really weird if you know this stark and silent character today. So I changed the weight of the narration to another character.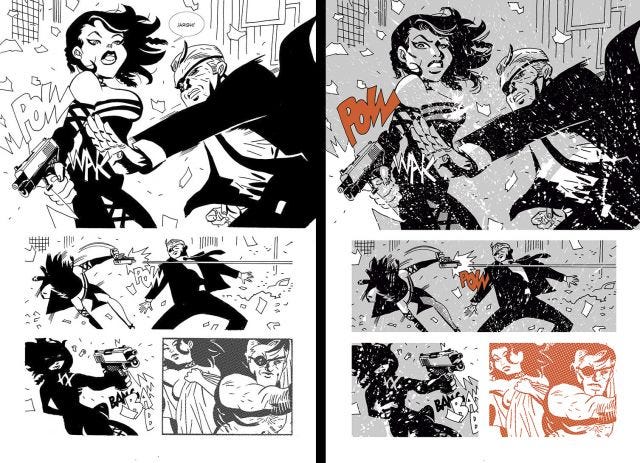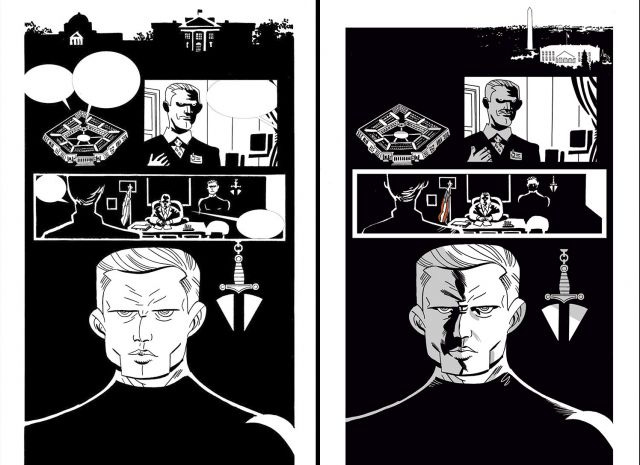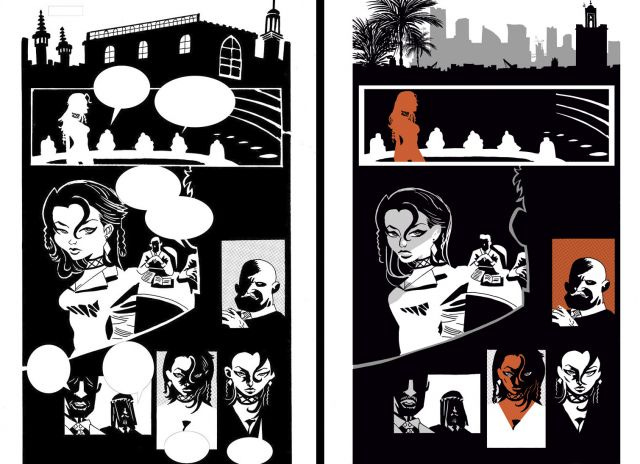 In the visual level I corrected border panels, lines, drew again little things and added grey and red tones to integrate it with the Polar books aesthetics.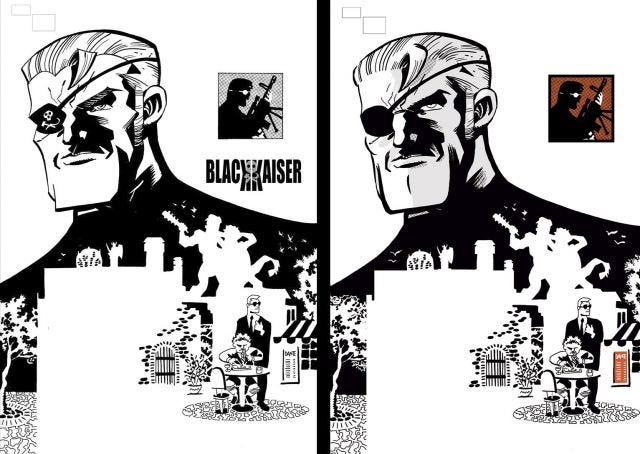 And one detail you surely detected: Why did I erase the logo of the patch?
Well, that logo doesn´t appears in the Polar books… After reading again this first story I found it silly… It´s like that Milhouse scene in the Treehouse of Horror Vol. X: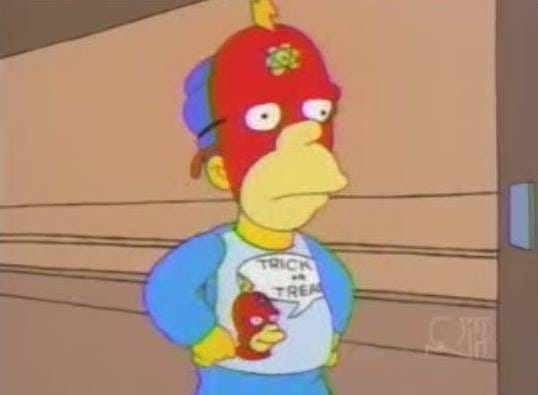 "I don't think the real Radioactive Man wears a plastic smock with a picture of himself on it."

Polar volume 0: The Black Kaiser appears in the Previews solicitations this month with the code NOV180251
Some necessary links:
https://previewsworld.com/Catalog/NOV180251
https://www.darkhorse.com/Books/3004-588/Polar-Volume-0-The-Black-Kaiser-HC
https://www.amazon.com/Polar-Black-Kaiser-Victor-Santos/dp/1506712517/ref=sr_1_7?s=books&ie=UTF8&qid=1541772681&sr=1-7

More stuff about this book and the upcoming The Kaiser Falls in next newsletters!
 
---
Copyright © 2018 Victor Santos. All rights reserved.

FIND ME IN MY SOCIAL NETWORK:
victorsantoscomics.com
My official Facebook page and my personal Facebook page
My Twitter / My Instagram /  My Tumblr
The BROKEN ENGLISH archives

FREE WEBCOMICS!
http://www.polarcomic.com/

FIND MY STUFF
My Amazon page /  My Random House page

ORIGINAL ART:
Galerie Glénat (Paris)
Soming art (USA)
My tictail store