Discover more from BROKEN ENGLISH Victor Santos' Newsletter
I write and draw stories, and write about making stories
Real Heroes

---

HI AND WELCOME TO THE "BOTTLE EPISODES" OF MY NEWSLETTER!

Right now in Spain we have accomplished our 5th week of confinement. Sometimes it seems this is not going to finish… But in the other hand contagion numbers begin to drop. So let's feed the Hope with good things.
 

REAL LIFE SUPERHEROES

I have collaborated with the Grupo Vocento (an audiovisual company owner of different Spanish newspapers, TV channels or radio stations) in a series of articles written by journalist Oscar Beltran about the professionals who have been supporting our society since the beginning of these hard and weird days of quarantine/confinement. The real superheroes. This serialized article in 15 parts (recently expanded to 18) is illustrated by my images and appears in all the newspapers of the group.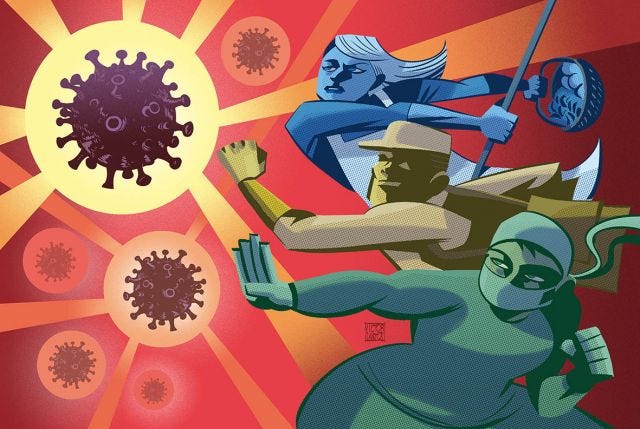 Every new chapter is being updated in the digital versions of the newspapers.
A couple of editions:
El Correo
Las Provincias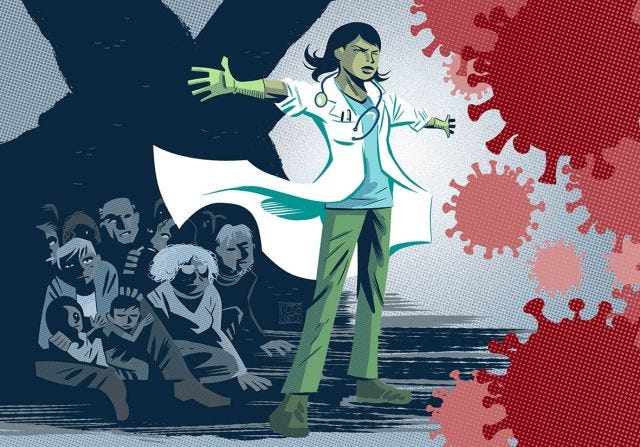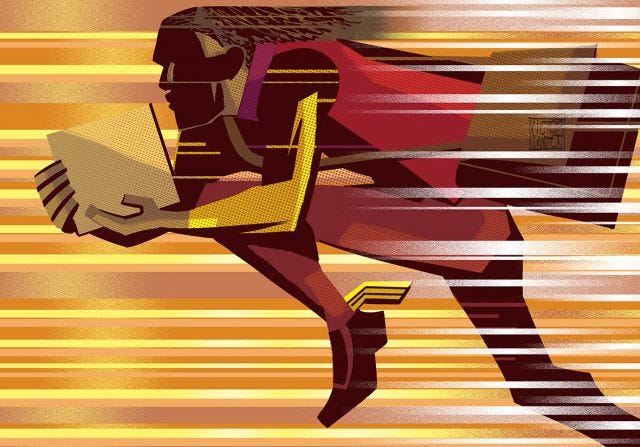 I had collaborated with Oscar a couple of years ago in a serial of seven chapters about the story of the terrorist organization ETA informer Jokin Azaola. The visual approach was diametrically opposed, near to classical noir posters.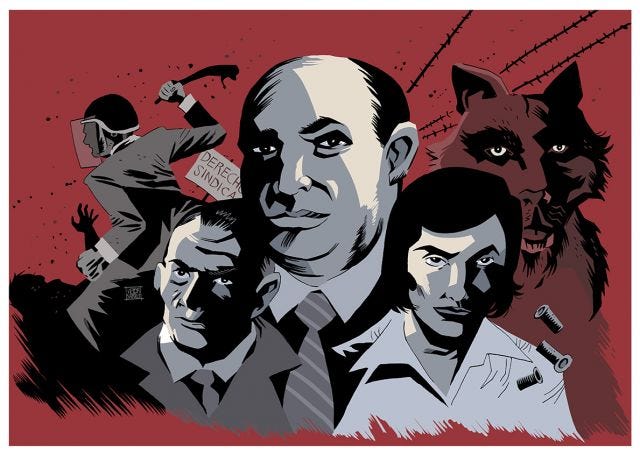 (You can find these articles –in Spanish- with my art here and I posted a lot of WIP images in my site). We even won an international award of design for this series. Not bad for my first assignment in press!
 

AGAINST HOPE EXCLUSIVE PREVIEW

The Forbes magazine published an exclusive interview and preview of Against Hope, with a lot of unseen art of the oncoming graphic novel.

https://www.forbes.com/sites/joshweiss/2020/04/01/against-hope-victor-santos-dark-horse-exclusive/#67901cfa88cd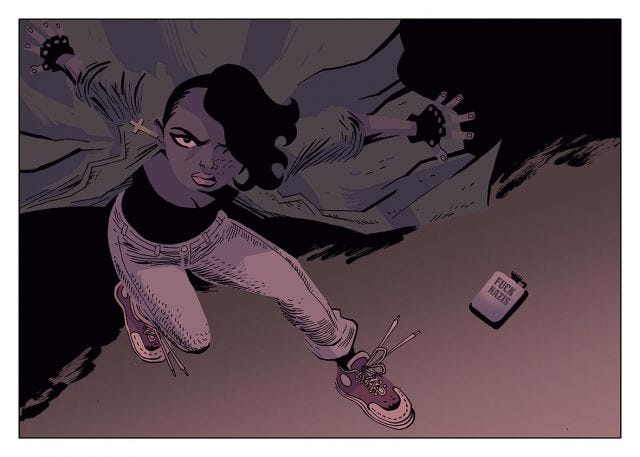 One of the things I told in the interview was how chaotic can be my methodology when I'm working as complete author:
"Doing all the jobs is more organic and chaotic and I'm incapable of writing a traditional script for myself," Santos said. "Using a cinema comparison, it's something more similar to writing the script in the morning, storyboarding at noon, shooting in the afternoon, editing in the evening, and then re-editing the next day! But it's a hell of a lot of fun and I think this crazy method creates unique books."

Here I posted some of the pages of the book, showing the different art styles of the pages (more stuff in the Forbes feature)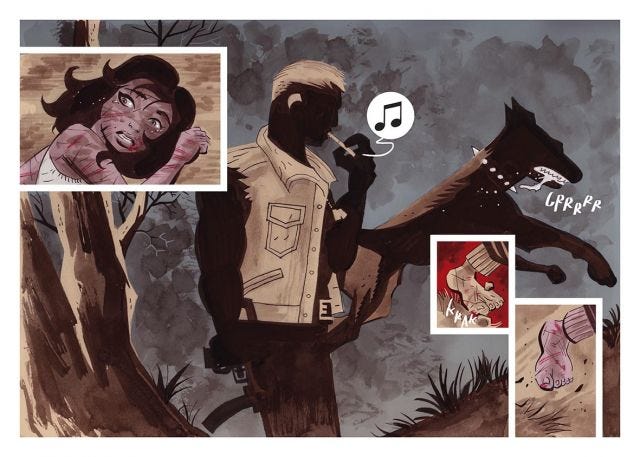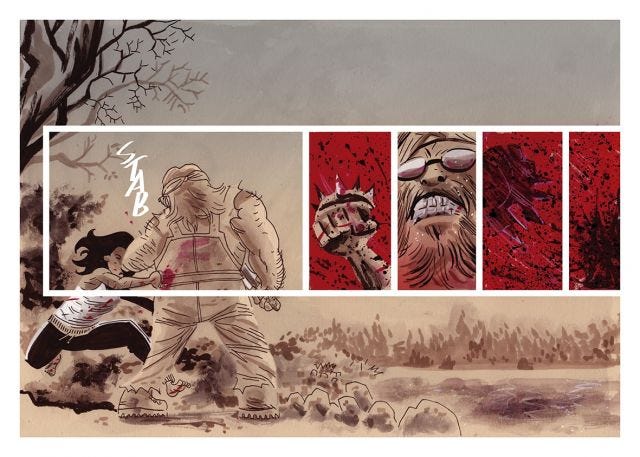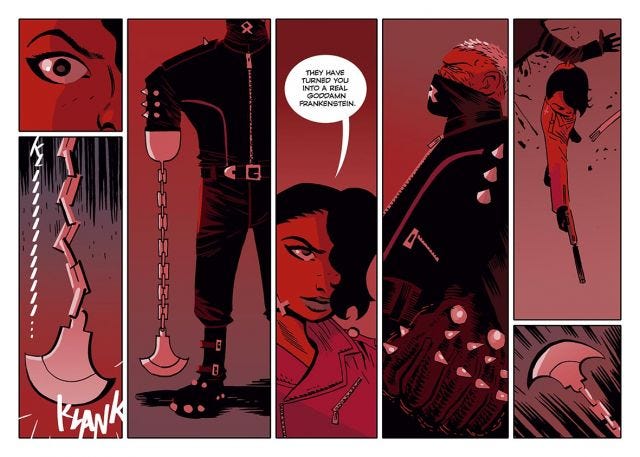 SHELVES PORN

I showed you stuff from my studio in the latest newsletter. I know you love sneaking into the others' home because I love it so much… So here we go with some pics of my shelves.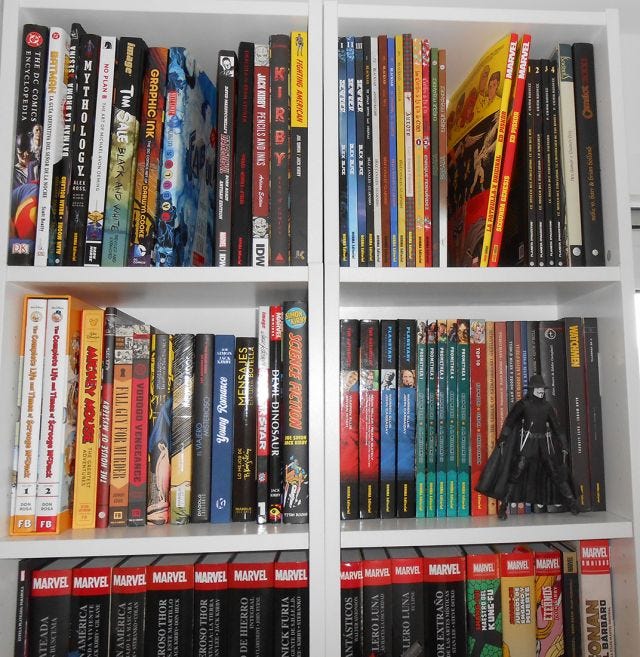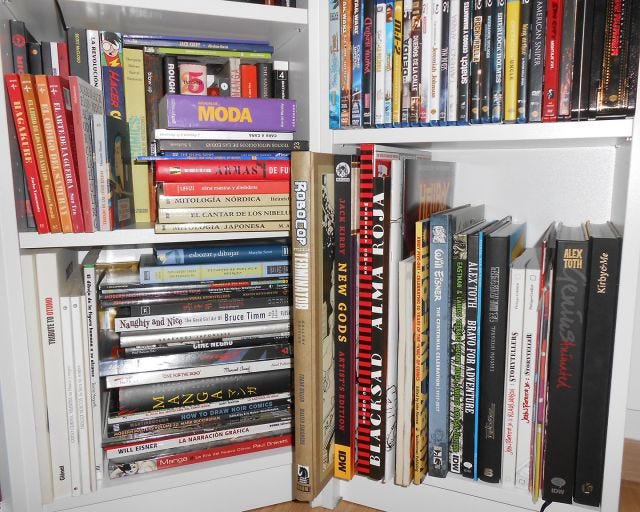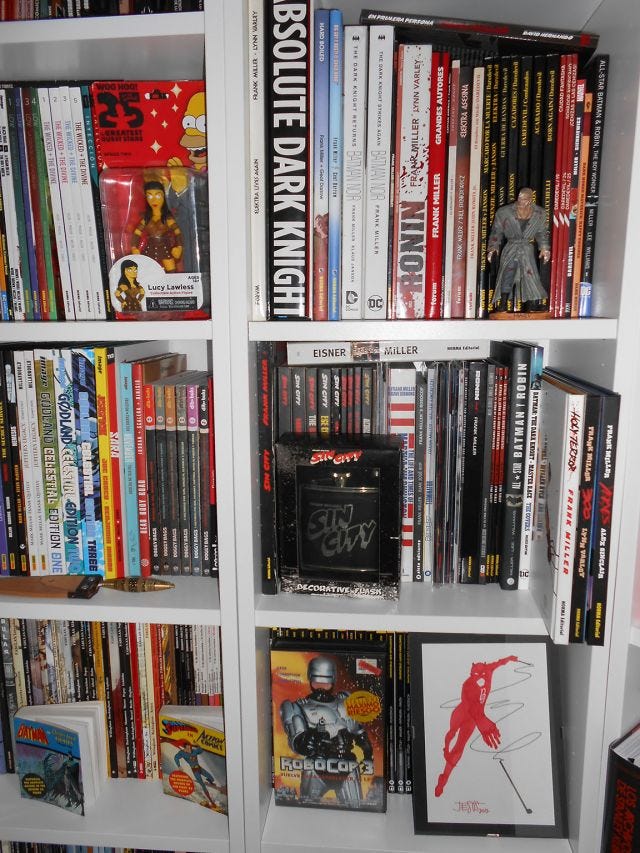 See you in my next newsletter. Stay safe, take care, disconnect and connect when you need it and don't feel guilty if you simply want to feel bored and sad this evening.

Victor
 
---
Copyright © 2019 Victor Santos. All rights reserved.

FIND ME IN MY SOCIAL NETWORK:
victorsantoscomics.com
My official Facebook page and my personal Facebook page
My Twitter / My Instagram /  My Tumblr
The BROKEN ENGLISH archives

FREE WEBCOMICS!
http://www.polarcomic.com/

FIND MY STUFF
My Amazon page /  My Random House page

ORIGINAL ART:
BigCartel store (shipments cancelled until end of confinement)
Galerie Glénat (Paris)
Soming art (USA)