Discover more from BROKEN ENGLISH Victor Santos' Newsletter
I write and draw stories, and write about making stories
Polar express

---

WELCOME!

I almost forgot to write today… I was distracted by personal stuff (I´m moving or almost trying) and working on different things like a short story written by Lucia Fasano for the charity anthology The Good Fight.
I´m using the chance to practice with the Cintiq and the most important: To do something for a good cause, fighting against bigotry and racism.
You can contribute here:
https://www.kickstarter.com/projects/1256237609/the-good-fight-a-peaceful-stand-against-bigotry-an

THE PALE KAISER

I´ll tell you something: Do you remember when Malpaso bought The Dark Knight returns rights years before the Christopher Nolan´s Trilogy? The chance of Clint Eastwood as an old grumpy-tired-Batman made our mouths watering… So the closest you are´going to be to something similar is in Polar: The Kaiser falls.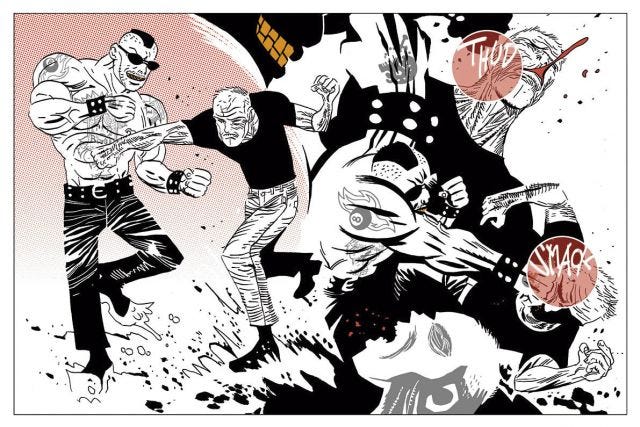 Polar: the Kaiser falls is available in the solicitations of November:
https://previewsworld.com/Catalog/NOV180252
Amazon pre-order:
https://www.amazon.com/Polar-Kaiser-Falls-Victor-Santos/dp/1506711170

The friends of The Comicon interviewed me about the oncoming Polar releases:
http://www.comicon.com/2018/11/20/the-fall-of-a-killer-archetype-victor-santos-on-black-kaisers-grand-finale-in-polar-volume-4/


SUKEBAN TURBO #1 ON THE STREETS

The first issue (of 4) of the series I made with French writer Sylvain Runberg launched past Wednesday. Here you have some reviews: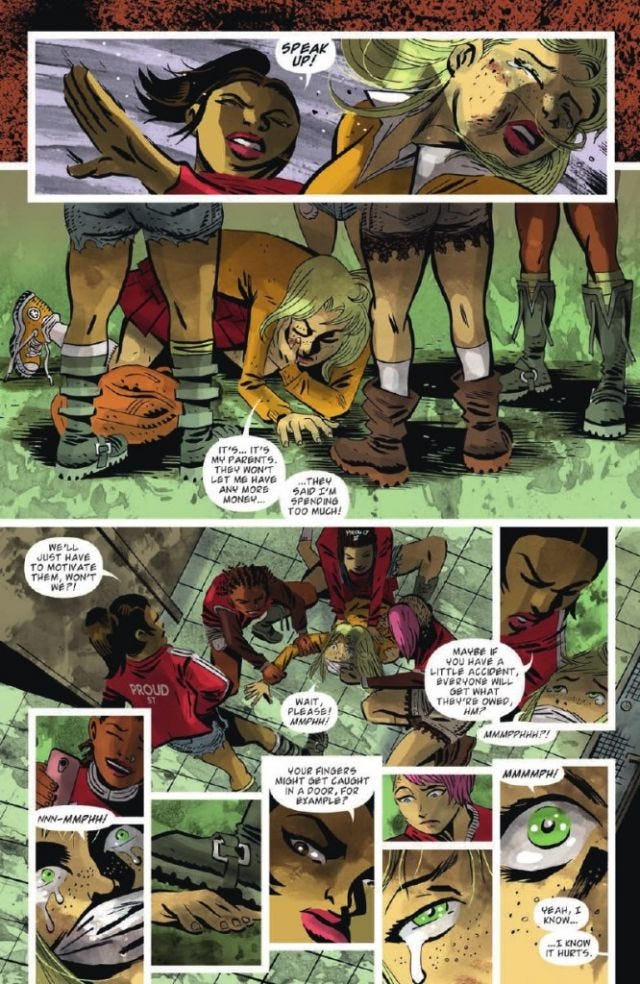 http://majorspoilers.com/2018/11/25/sukeban-turbo-1-of-4-review/?fbclid=IwAR0GnKFAzXNTV2PTAzv5WYGJFRWo_XuihK8ZAA5prm2_315h9FGCIo4Th0o
http://www.3millionyears.co.uk/2018/11/reviews-dick-tracy-go-bots-judge-dredd-night-moves-sukeban-turbo/?fbclid=IwAR2MB5ih5yMZrwac_2iotuxF1v8GvoUYhQP1MkuXAkp1FmwY977FT3xIL44
http://www.roguesportal.com/sukeban-turbo-1-review/
And a preview:
https://www.comiccrusaders.com/exclusive-preview-sukeban-turbo-1-of-4/

AND BONUS TRACK

A couple of A4 size commissions I made recently: A Corto Maltese (the backbround is the La Salve Bridge from Bilbao) and Madox from the X-Factor.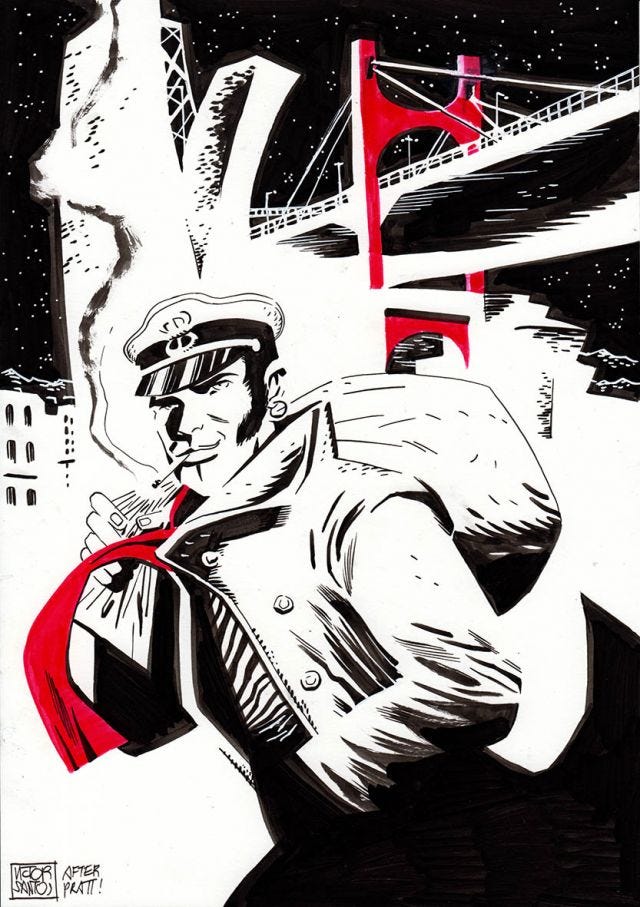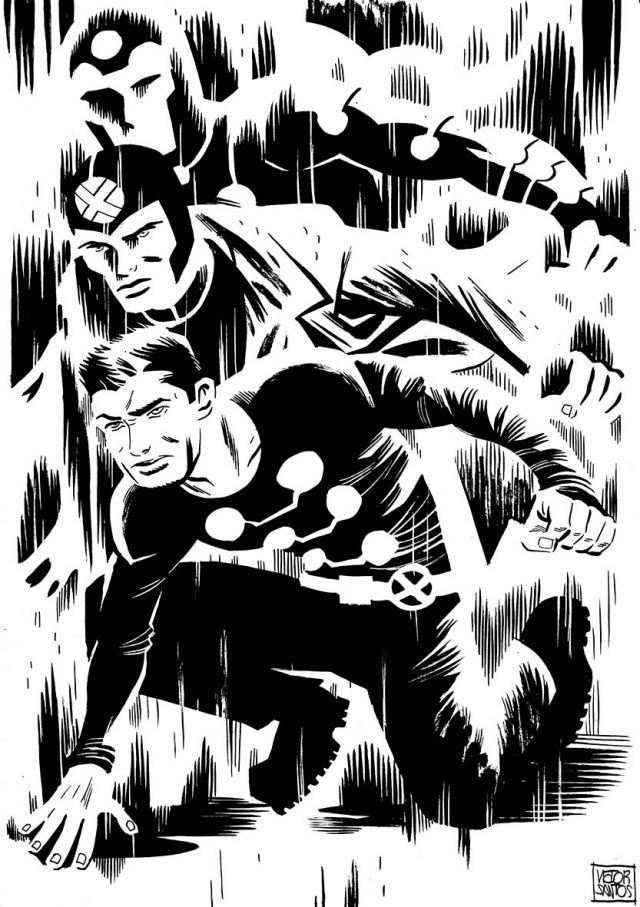 Back to work! See you next week!
 
---
Copyright © 2018 Victor Santos. All rights reserved.

FIND ME IN MY SOCIAL NETWORK:
victorsantoscomics.com
My official Facebook page and my personal Facebook page
My Twitter / My Instagram /  My Tumblr
The BROKEN ENGLISH archives

FREE WEBCOMICS!
http://www.polarcomic.com/

FIND MY STUFF
My Amazon page /  My Random House page

ORIGINAL ART:
Galerie Glénat (Paris)
Soming art (USA)
My tictail store