Discover more from BROKEN ENGLISH Victor Santos' Newsletter
I write and draw stories, and write about making stories
Polar Digital Justice

---

WELCOME!

A quick newsletter today. I have the same news to share but I can´t reveal very much about…

CINTIQ

I still working a lot but trying to practice with the digital thing during my fair time… I´m using my latest assignments as a "digital school" and trying to emulate the best parts of the traditional inking. I´m working on a secret project with the writer Alma Katsu, and that story needs a lot of graphic documentation. So the digital tools are being really useful… And I want to take advantage of this, but at the same time I want to keep the inking of the characters fresh. That´s my struggle right now.

At the same time, I want to do something different using the best of digital tools, different to my previous books, surely in a future noir/crime project I´ve pitched. One of the cool things of digital art is mixing techniques. I love the combination of inks and shadows made by pencils… But that´s a hell to scan (other option is making inks and pencils on different papers: other different kind of hell). With digital you can play with this in a very easy and clean way.
A couple of tests of different inkings: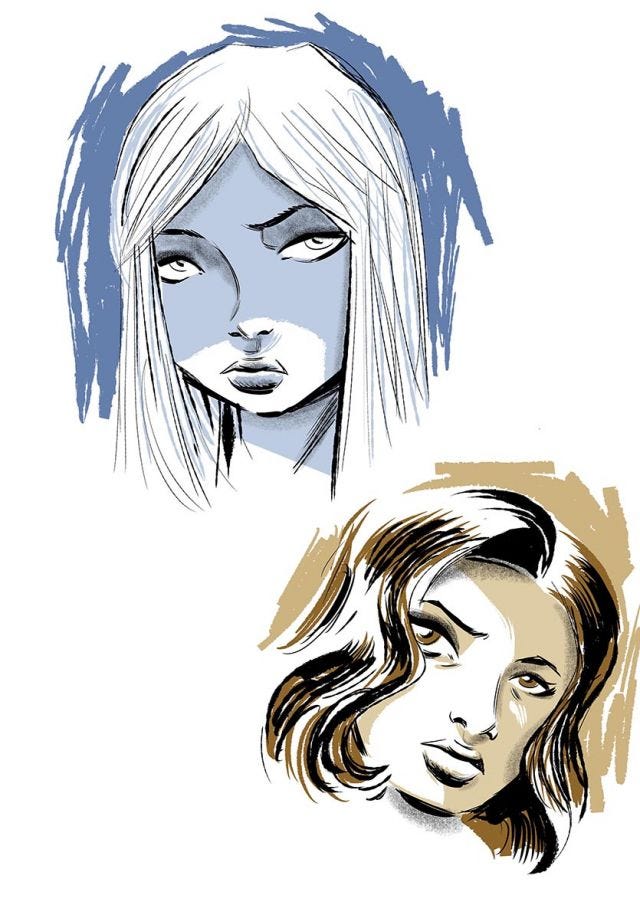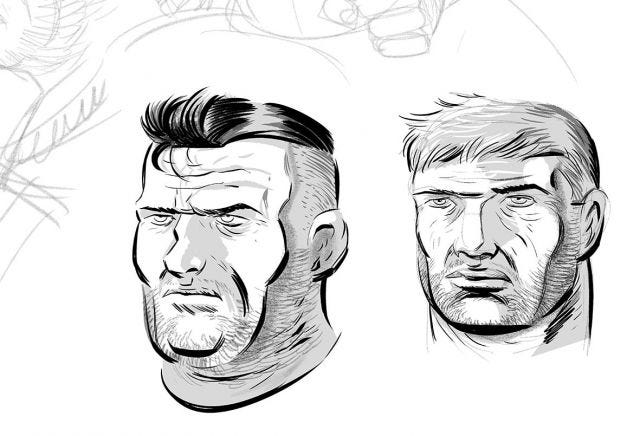 EMERALD POLAR

This past weekend was the Emerald City Comic Con and I didn´t attend, but I was there in some way…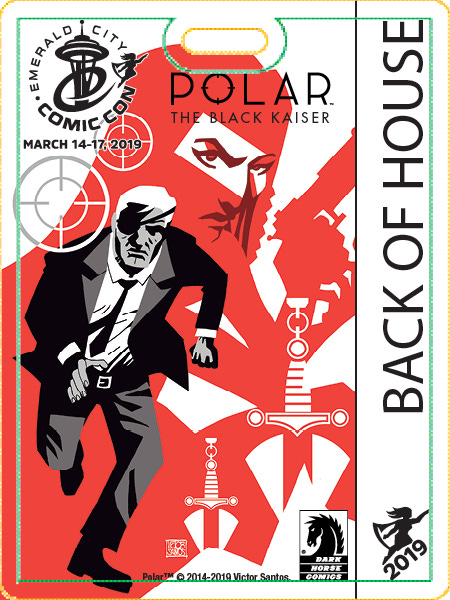 CULTURE VS COUNTY FAIR

This Friday I´ll attend a panel in the Barcelona Kosmopolis.
http://kosmopolis.cccb.org/es/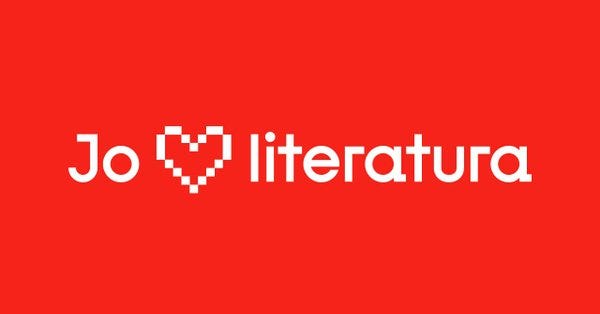 It´s a cultural event about literature and adaptations to other media. Movie directors, novel writers, internet influencers and agents will attend and I´ll be the "comic-book ambassador" this time. Attending these purposes is really interesting and one of the best things the Polar movie adaptation has bring.
My latest comic cons have been bittersweet experiences. Organizations treat me really well but walking around the con was discouraging. Basically a Funko supermarket, pop memes t-shirts booths (mostly playing at the edge of the illegality), Japanese importantion toys… and no books to search and buy. And it´s OK if they are private initiatives… but honestly I´m not sure what I am doing there.
My purpose for this year (with a couple of unavoidable exceptions) is attending cons with more cultural value… And I think I´ll be specially thin-skinned with the cons "focused" on comics.

And with these thoughts I say goodbye!
 
---
Copyright © 2019 Victor Santos. All rights reserved.

FIND ME IN MY SOCIAL NETWORK:
victorsantoscomics.com
My official Facebook page and my personal Facebook page
My Twitter / My Instagram /  My Tumblr
The BROKEN ENGLISH archives

FREE WEBCOMICS!
http://www.polarcomic.com/

FIND MY STUFF
My Amazon page /  My Random House page

ORIGINAL ART:
Galerie Glénat (Paris)
Soming art (USA)