Discover more from BROKEN ENGLISH Victor Santos' Newsletter
I write and draw stories, and write about making stories
Noir craftwork

---

WELCOME TO  MY LATEST NEWSLETTER

Hi, my friends! Hope you are safe and well, and don't let the constant buzz of the media get your attention away from the important things and the important people.


PARANOIA IS KILLING ME

Like I told you in previous editions, you can find the first issue (of 4) of my new series PARANOIA KILLER in the digital comics platform Panel Syndicate. It's defined in the site like a thriller with elements of Sci-Fi about identity, divinity and the privatization of violence.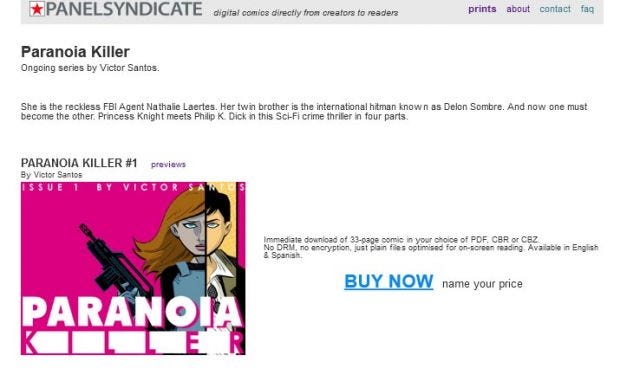 You can set the price, you can pay zero if you want or you can support this kind of initiative in the way you feel better: Sharing the link, speaking about it in your social network, or paying within your means, with the price that you consider fair for a digital comic-book.

Panel Syndicate has a very important quality: ALL the benefits go directly to the authors (let me emphasize it: 100%). You are paying directly to the authors of the book, to their Paypal account, without filters. In this case, Marcos Martín and Brian K Vaughan are doing an altruistic task of love for comics medium, for the promotion of authors. I was a big fan of both, and a bigger fan of Panel Syndicate but now that I know how they work and the amount of effort and love they spend with every series of the platform... Now I am a true zealot.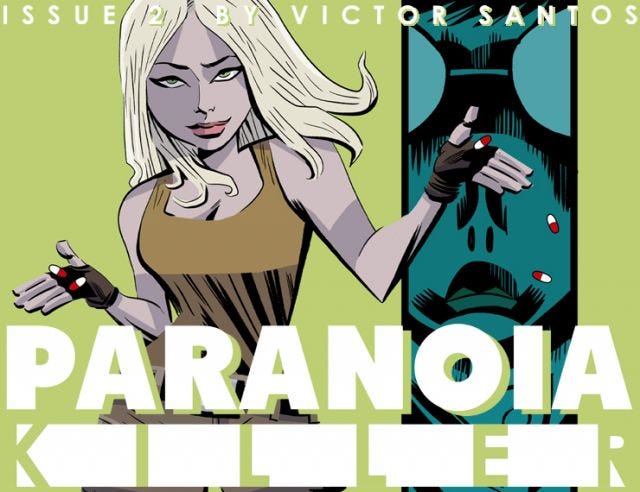 The experience is being awesome and people are being supportive and very nice. I have been receiving some very good feedback but I also understand the story has just begun. The true nature of the series begins with its second issue, which will be released next week. The storytelling is going to become more experimental issue after issue. This is a story where I am enjoying the total freedom of a work done in spec. I don't need to explain to the editor why I put this scene here. I am just following my instinct and my guts.

Some panels (without lettering) from the next issue :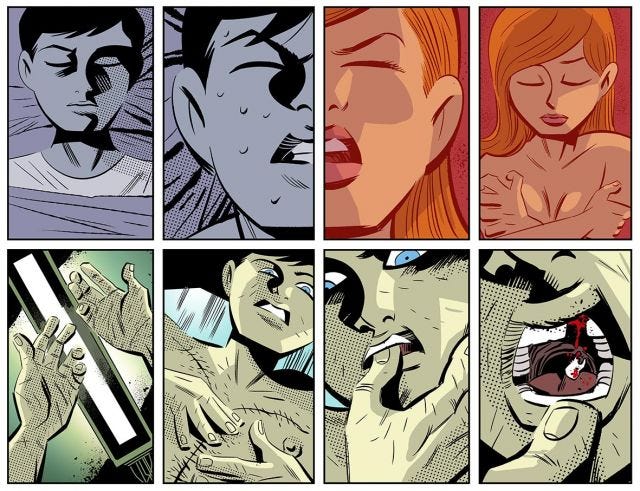 I really hope you enjoy this new chapter. 

One more note: I am conscious that only with the digital release is difficult to keep the series alive and of course my intention is getting a paper edition in every country I had the chance. But right now I am enjoying doing this digital version. I am doing almost all the job, lettering, doing the design and copying and pasting the pages on the double-page version of every issue. It's pure craftwork. Done with computers, maybe, but it is a homemade product at the end.





A RECOMMENDATION

I used to recommend movies or TV shows here! I think I have mentioned here or in my social network that I am a big fan of John Hyams, son of the legendary director Peter Hyams (Outland, Capricorn One) and a skillful director and writer too.
He works on B-grade productions, and I discovered him watching his direct-to-video sequels of Universal Soldier (Regeneration and Day of reckoning ) and the martial arts/noir movie Dragon Eyes. He is also the co-creator (and director of the best episodes) of the low-budget zombie show Black Summer. He is a master of pacing and editing, and I don't understand why such a talented director is not a prey for the headhunters of the big studios.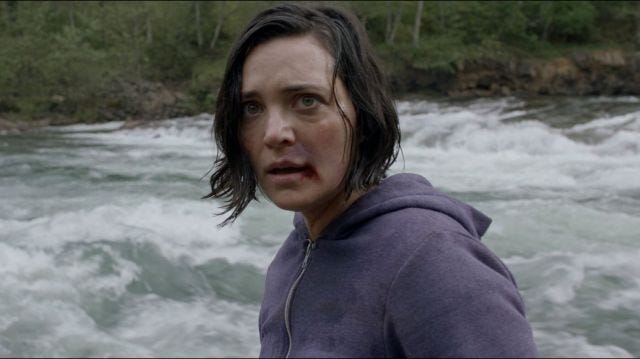 His latest movie, Alone (VOD) is a new masterclass about pacing. The story is a subgenre itself: A woman escaping from a psycho. But this is the less important, the thing is HOW Hyams tells the story. You can see I identify myself a little with him due to his taste for the storytelling and genre standards.
 

SEE YOU SOON!

I just noticed that the next newsletter will be the 50th! Maybe I should do something special for the subscribers… Maybe a way to reward the loyal subscribers and something to inspire others to join the newsletter. Let me think about it.
Take care!
Victor
 
---
Copyright © 2021 Victor Santos. All rights reserved.

FIND ME IN MY SOCIAL NETWORK:
victorsantoscomics.com
My official Facebook page and my personal Facebook page
My Twitter / My Instagram /  My Tumblr
The BROKEN ENGLISH archives

FREE WEBCOMICS!
http://www.polarcomic.com/

FIND MY STUFF
My Amazon page /  My Random House page

ORIGINAL ART:
BigCartel store
Galerie Glénat (Paris)
Soming art (USA)