Discover more from BROKEN ENGLISH Victor Santos' Newsletter
I write and draw stories, and write about making stories
It´s a Polar world

---

WELCOME AGAIN TO MY NEWSLETTER!

After the madness of the Polar movie release, I´m trying to recover my usual daily schedule… Doing a new newsletter today is a way to get back that routine. I´ll try to update every Monday again.
 
MODERN SAMURAIS

One of my favorite movies and inspiration for Polar first graphic novel is the 1999 movie Ghost Dog: the way of the samurai. It´s about a hitman betrayed by his employer, CAN YOU BELIEVE IT?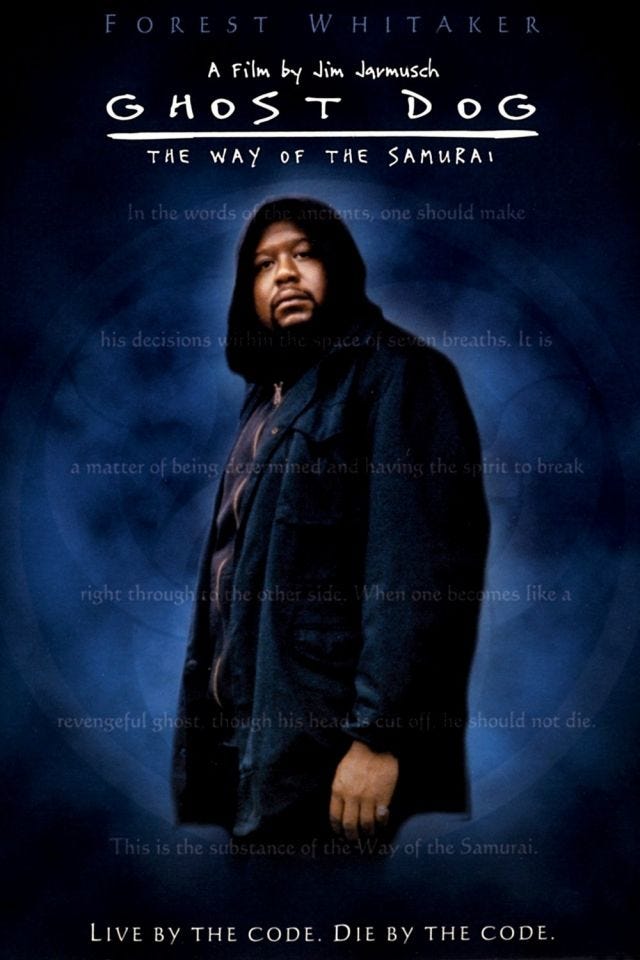 I´m not a great fan of the director Jim Jarmush, but this one and his (sort of) western Dead Man have a special place in my likes. Both are genre movies with simple plots with a lot of details which make them special. That´s the kind of feeling I want to get with my works and I think the Polar movie has.

Jim Jarmush said in 2004:
"Nothing is original. Steal from anywhere that resonates with inspiration or fuels your imagination. Devour old films, new films, music, books, paintings, photographs, poems, dreams, random conversations, architecture, bridges, street signs, trees, clouds, bodies of water, light and shadows. Select only things to steal from that speak directly to your soul. If you do this, your work (and theft) will be authentic. Authenticity is invaluable; originality is non-existent. And don't bother concealing your thievery - celebrate it if you feel like it. In any case, always remember what Jean-Luc Godard said: "It's not where you take things from - it's where you take them to."
 
SPREADING THE WOR(L)D

You know Netflix releases its movies worldwide, but you never realized what this really means. Then I find images like these two pics.
This one is a big poster in Poland: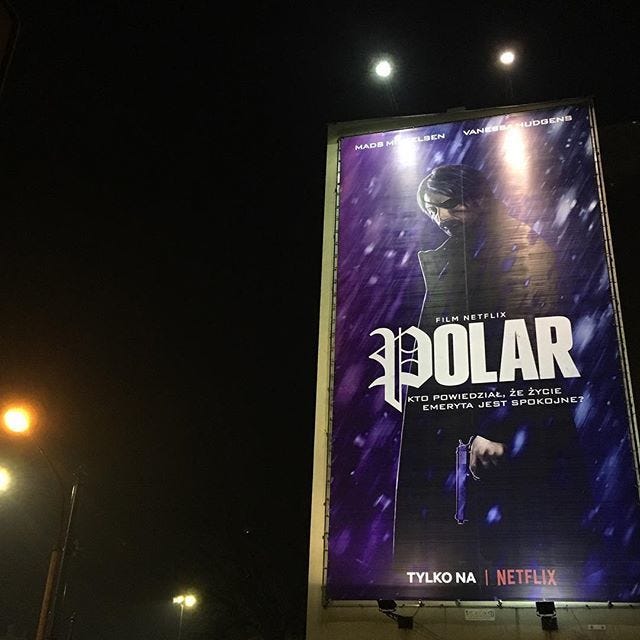 And this image is from Shibuya, Tokyo.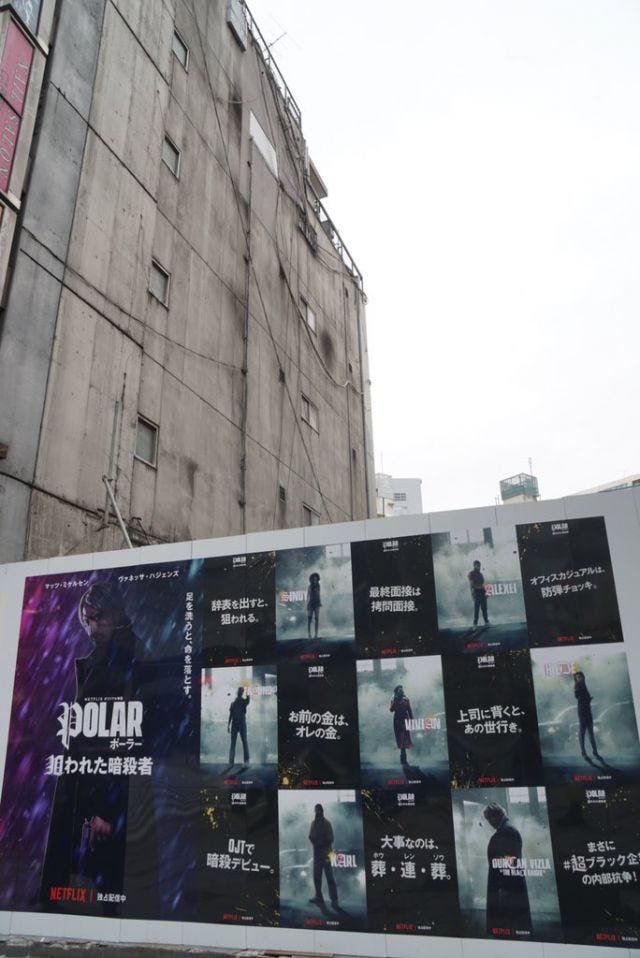 Speaking about posters, I made designs of a possible Polar movie for the 2017 American Films Market, where finally Netflix joined the production. In that stage of the production/writing the "patch element" wasn´t sure yet. I remember I send a long explanation about how important was the "iconic pulp element". I can´t explain a thing without inserting the word pulp every three words.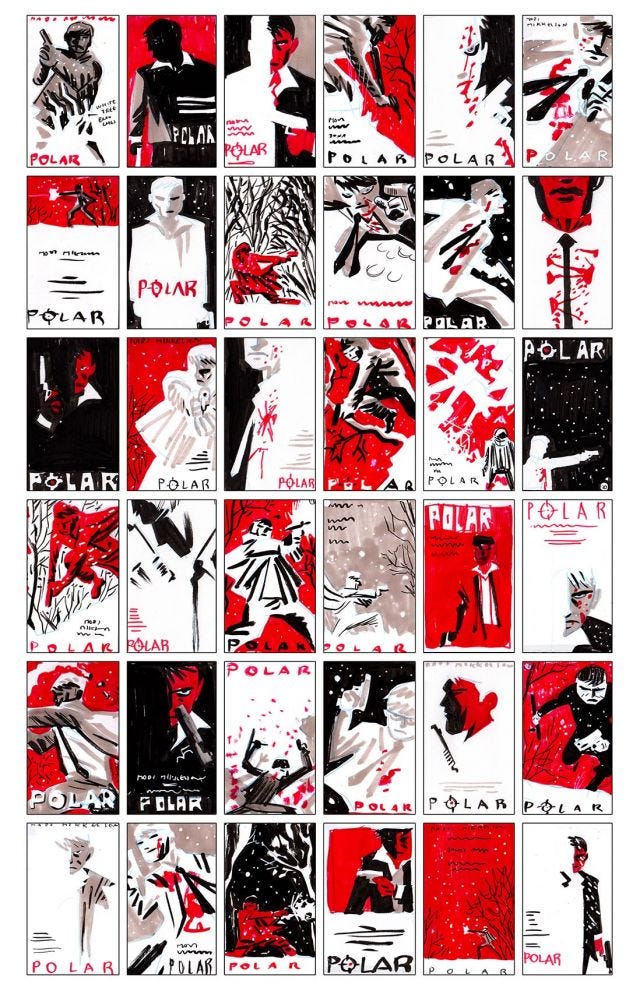 FUN WITH LINKS

An interview/review with information about what I´m doing now
https://comicbook.com/movies/2019/01/24/polar-netflix-victor-santos-interview/?fbclid=IwAR2ILKumR8pmmg3q6IrQ_R4bYG9APMH6l5-EN9I--MRmwHRYFb1RtNzz8eQ

Another interview with the Indian newspaper Pennews. There was some controversy with the Kaiser´s joke about burning corpses in India. I tried to explain my point of view the better I could.
https://www.filmibaniya.com/blog/victor-santos-interview-with-rahul-gupta?fbclid=IwAR1QCA40v-m9l4MqZc28mmWkWMDXtZ6Tpe1ammXi6AIOxUuXuOj4bFa645A

Check out this Deadmau5´s  Drama free theme with lyrics images of the Polar movie video
https://www.youtube.com/watch?v=Q01vpy6MCEg

How many people die in the movie? How many sim cards did Black kaiser break?Mads Mikkelsen and Jonas Åkerlund put their Polar knowledge to the test:
https://www.youtube.com/watch?v=EEiHOPgQTT8&feature=share

Polar still being the number one in the discussion forums in Imdb and the trailer has almost 5 million views.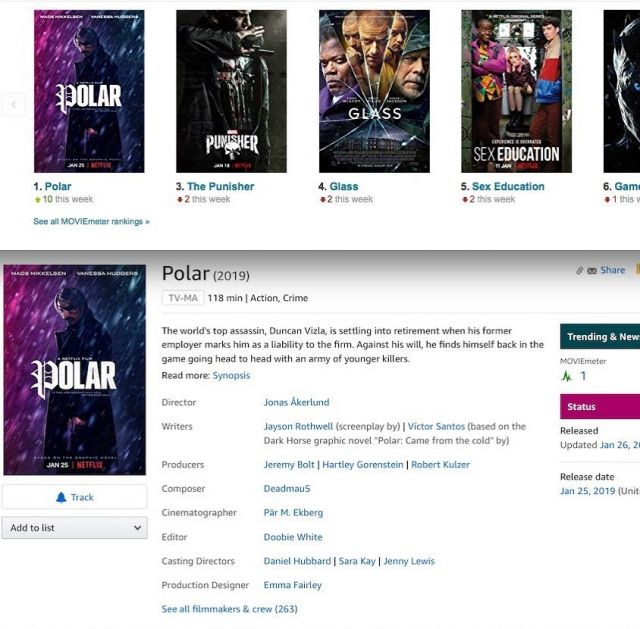 DIGITAL BONUS

I didn't have so much time to draw these days but I saved some time for my "Cintiq practice" and made this Batman Beyond illustration. I wanted to test the combination of inks and pencils here. It´s something difficult to do with traditional tools because pencils are a hell to scan.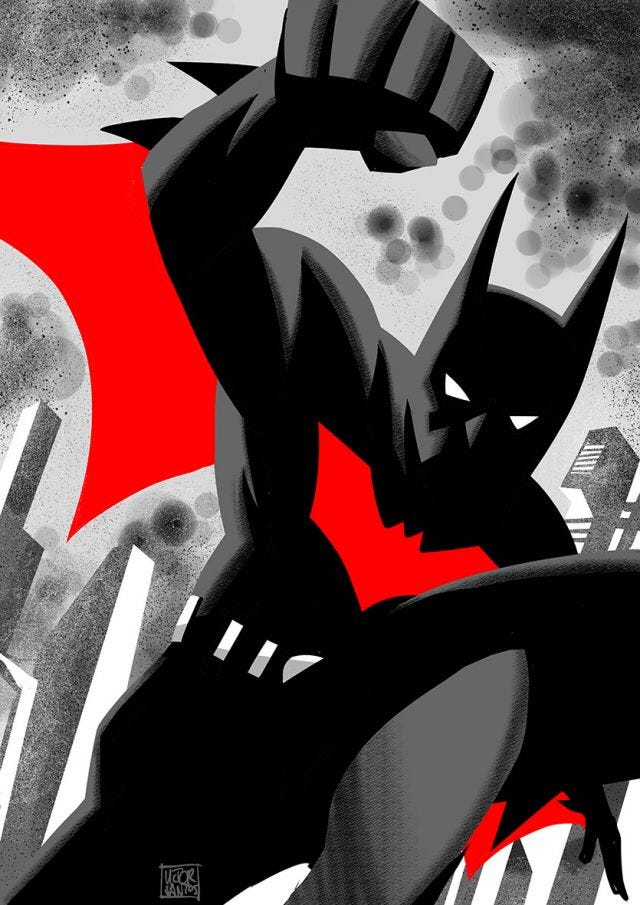 And with the good Terry McGinnis we finish today. See you next Monday! (I hope)
 
---
Copyright © 2019 Victor Santos. All rights reserved.

FIND ME IN MY SOCIAL NETWORK:
victorsantoscomics.com
My official Facebook page and my personal Facebook page
My Twitter / My Instagram /  My Tumblr
The BROKEN ENGLISH archives

FREE WEBCOMICS!
http://www.polarcomic.com/

FIND MY STUFF
My Amazon page /  My Random House page

ORIGINAL ART:
Galerie Glénat (Paris)
Soming art (USA)