Discover more from BROKEN ENGLISH Victor Santos' Newsletter
I write and draw stories, and write about making stories
Inktober 2020 (or a kind of)

---

WELCOME TO AN AUTUMNAL EDITION OF MY NEWSLETTER

Here we are in our crazy world, trying to do our normal things in the best way we can, in a safe way and in a right way too. Don't let this weird situation make you an asshole and try to be kind with the others.


CALL IT INKTOBER, CALL IT WHATEVER...

This year I'm going to do the "Inktober" again, one inked drawing every day until the end of the month. Like the latest years, my rule is not spending more than 30 minutes in a drawing  on a 21x29,7 cm (8,3x11,7 inches) bristol sheet.
 
2017's theme was the 100th birthday of Jack Kirby and 2018 was a tribute to Steve Dikto. And 2019 was thematic, the 90s comic-books. This year I will draw about a character: Batman. My plan is drawing my favourite incarnations of the Night Crusade, the Dark Knight. Mainly based on comic-books and animation but I will not dismiss any good idea.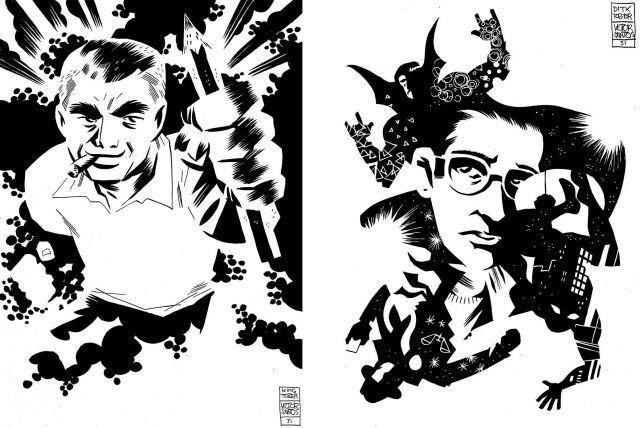 If you want to see all my drawings of the previous editions you can find them in my blog/site:
https://victorsantoscomics.blogspot.com/search/label/inktober

For different reasons I will not use the Inktober hashtag. The first reason is the legal consequences of the Jake Parker's trademarking of the event (with legal issues for some artists):
https://www.digitalartsonline.co.uk/news/illustration/is-inktober-imperilled/
 
So I prefer to play safe. And the second one is… well, Jake Parker himself is not my most beloved public figure right now because the accusations of plagiarism:
https://www.youtube.com/watch?v=bG3ENcAdWBM
But I think the idea of this event is too good to simply quit. I'll use alternative hashtags some artists are purposing.

Like this past year I'll sell these drawings through my bigcartel store: https://victorsantos.bigcartel.com/
 
Welcome to the #DKtober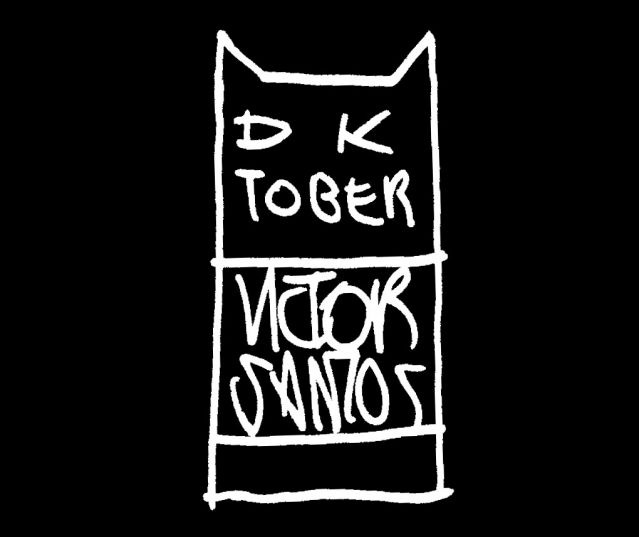 (I asked my Facebook and Twitter friends what hashtag I should use and I received a lot of good ideas like Darknightober or Batober… But I chose DKtober because the D and K look like Batman's eyes in the signing. That's my level indeed)
 
 
A YOUTUBE RECOMMENDATION

Thanks to my good friend Pere Pérez (artist of X-men and the successful new run of Spiderwoman) I'm super hooked on the Scott Adkins youtube channel, specifically on his show The Art of Action. In every episode, he interviews a fighter of director about his/her career, influences and movies.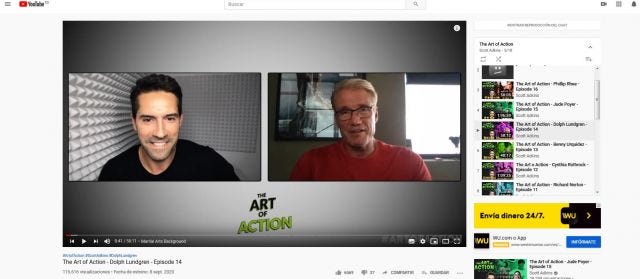 I'm not sure if I told you here that I'm superfan of the Adkins' movies. I think he represents a kind of classic western hero. He began his career doing direct-to-video sequels like Hard Target 2 or Universal Soldier 4, or playing minor roles in blockbuster movies like Doctor Strange but at the same time, he has starred a series of very appreciable low budget movies with friend directors like Isaac Florentine or Jesse V. Johnson and he leads a new generation of action actors/actresses like Michael Jai White or Amy Johnston. So if you want an evening of fun and action take a look to movies like Avengement, Accident man or The Debt Collector.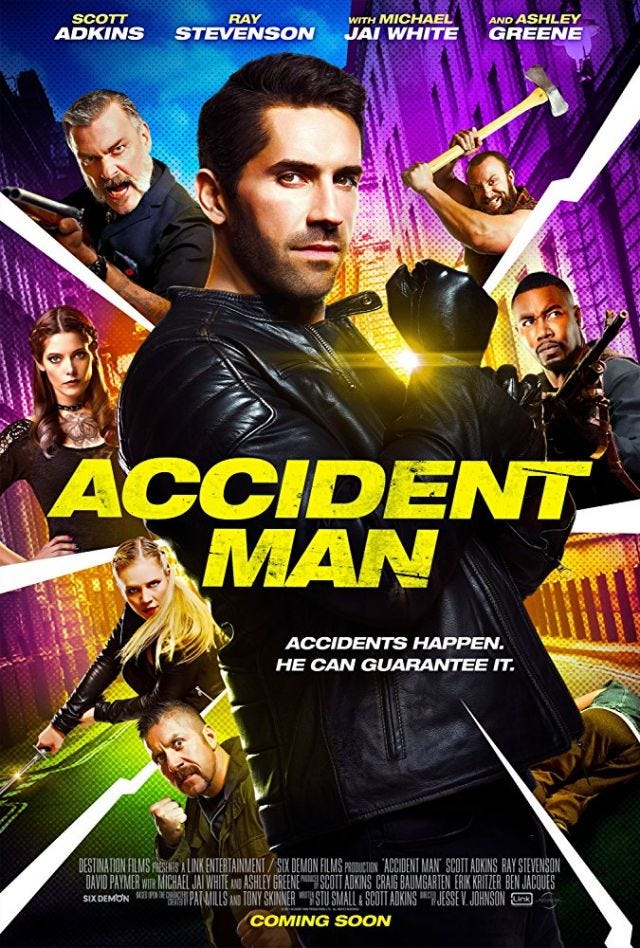 And like I grow up in the video rental culture, spending my money on action and martial arts movies, it's a real delight watching him chatting with video-store-movies-monsters like Richard Norton or Cynthia Rothrock, icons like Mark Dacascos or Dolph Lundgren and modern directors like Chad Stahleski (John Wick).
100% Victor Santos quality seal!


COMMISSIONS

A couple of my latest commissions, unseen in my social network.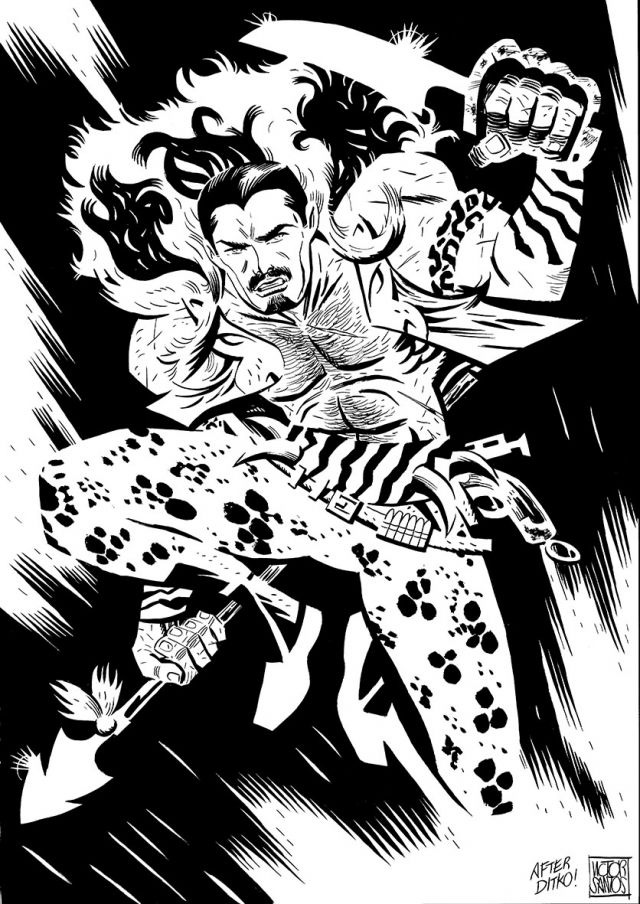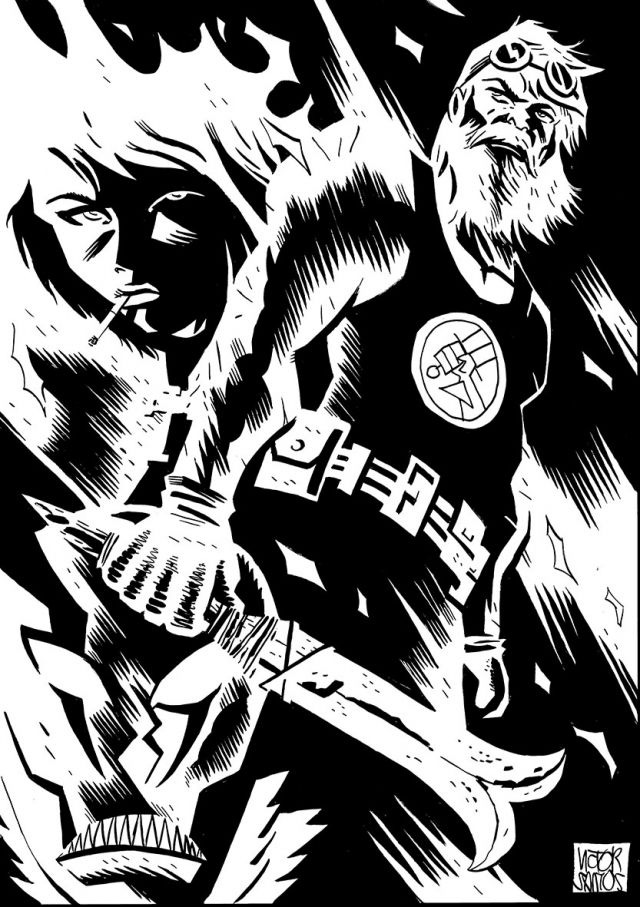 If you are interested on getting a commission, here you have a guide of prices and sizes.
https://victorsantoscomics.blogspot.com/p/prices-for-guidance-inked-210-x-297-mm.html
And if you have any question I have this contact mail:
victorsantoscontact@gmail.com
 
Be safe and take care, I see you in a new newsletter in November!
Victor
 
---
Copyright © 2020 Victor Santos. All rights reserved.

FIND ME IN MY SOCIAL NETWORK:
victorsantoscomics.com
My official Facebook page and my personal Facebook page
My Twitter / My Instagram /  My Tumblr
The BROKEN ENGLISH archives

FREE WEBCOMICS!
http://www.polarcomic.com/

FIND MY STUFF
My Amazon page /  My Random House page

ORIGINAL ART:
BigCartel store
Galerie Glénat (Paris)
Soming art (USA)