Discover more from BROKEN ENGLISH Victor Santos' Newsletter
I write and draw stories, and write about making stories
History of Crime 101

---

WELCOME!

One of my 2020 purposes was trying to keep the newsletter monthly. In addition to my work mails and scripts, this newsletter is a great chance to practice my written English. Spoken English is another story I'll chat with you in future foreign cons (I hope). I write this newsletter as a diary I want to share with you and as a way to order my own thoughts and priorities in my daily job. Watching things with perspective and distance help to clarify next steps of a career. What am I doing? What should I do with this project or what kind of project should "deserve" my efforts? Well, that's the point.


A CRIME STORY OF USA

I love doing crime books (surprise!) but at the same time I don´t want to do every time the damn same story. That´s one of the reasosn I love working with different writers. Every approach is different. And every decade or age are different too. I noticed that I have drawn (and sometimes written) enough crime stories to order them in a kind of "History of Crime in the USA":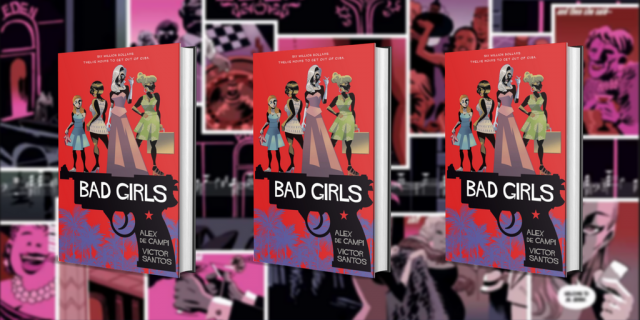 We have Bad Girls, written by Alex de Campi, the late 50s. Glamour, casinos and the golden age of fancy crime.

Filthy Rich, written by Brian Azzarello, the 60s. The death of the glamour age and the oncoming 70s disenchantment.

Violent Love, written by Frank Barbiere, is set manly in 70s but in 80s too. Crime across the dusty highways, nihilist bank robbers become mythical figures.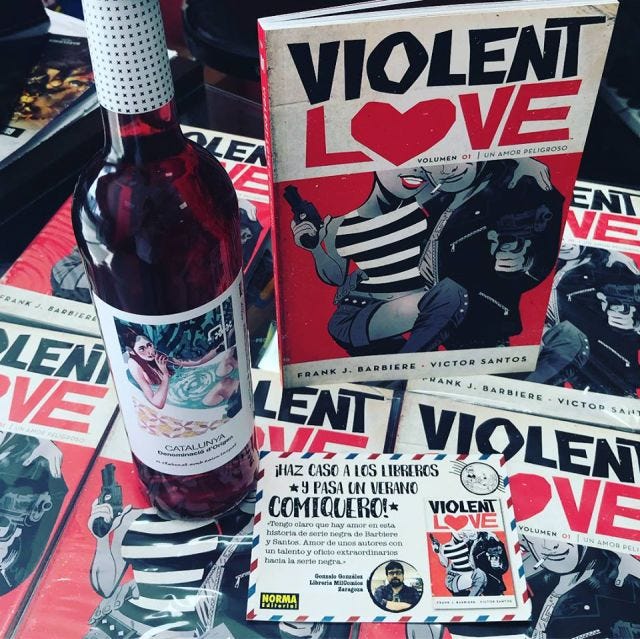 And then we jump to the oncoming Against Hope, a vengeance story mainly set in the middle of 80s and in the 90s. Human hunts, white supremacists and a vigilante/avenger woman.

With Sukeban Turbo, written by Sylvain Runberg, we enter in the new millennium. Hipster mobs in the New York City healthy neighbourhoods. Self-destructive motorbike girl gangs.

And the Polar books, my crime/spy series as complete author, specially Came for the Cold and The Kaiser falls, dig into concepts like new generations of crooks and new criminal ways: hacking, illegal secret agencies and dark web hitmen.

Maybe I need to draw some story placed during the 30s Prohibition, or a 40s story with the WWII as background and then I'll complete this timeline… Surely Alex or Brian could write a cool script about it.

In future newsletter I will chat more about my crime books set on Japan (Rashomon) and Spain (Intachable/Irreproachable)
 

DIAMOND SPAM

I have two works in the Diamond Previews catalogue this month, a graphic novel and a comic-books miniseries:

Against Hope is a story of revenge with a new heroine, Hope Walker. Hunted by a family of neo-nazis, she will strike back in the bloodiest way. And you will enjoy with it.
The book will be released next June of 2020, published by Dark Horse.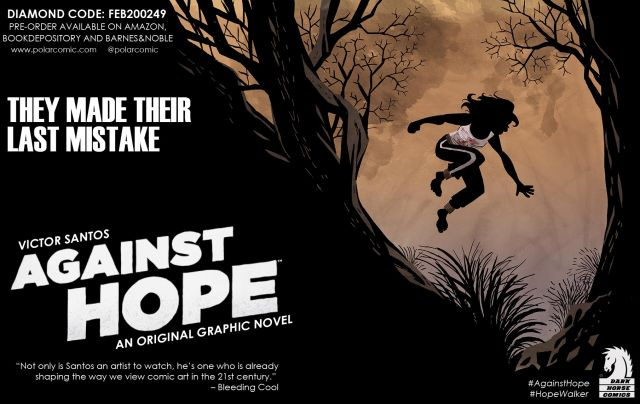 Link:
https://www.previewsworld.com/Catalog/FEB200249
Code FEB200249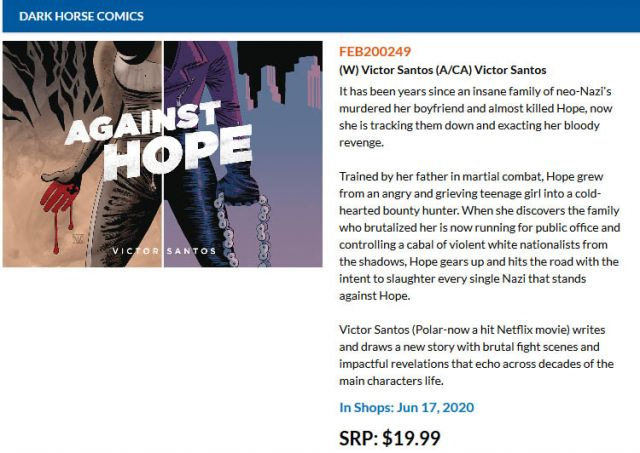 Ezequiel Himes: Zombie Hunter is a graphic novel I wrote (illustrated by Alberto Hernandez) for the Spanish market some years ago, and it´s being published as a two-issues miniseries in USA thanks to the indie publisher Amigo. I hope this first miniseries will be the gate to write new Ezequiel Himes stories. The first issue launches next April.

Link:
https://www.previewsworld.com/Catalog/FEB201462
Code FEB201462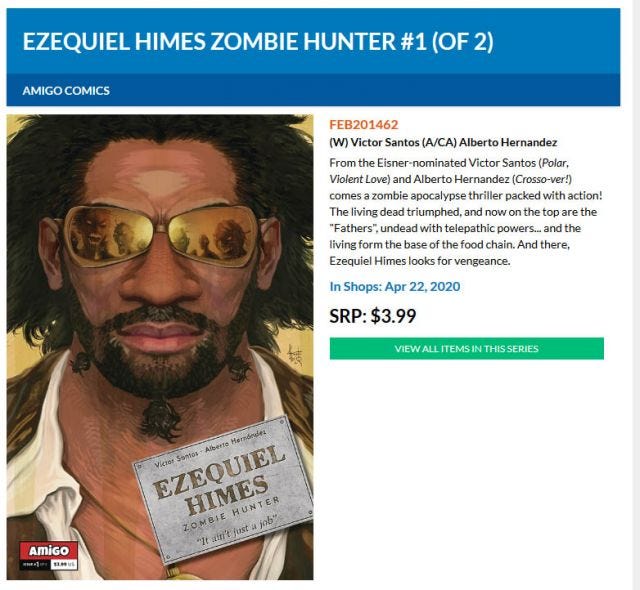 MORE SPAM!

I sell blank covers in my Bigcartel store with original drawings on cover and back cover. I use to upload a couple or three every month, plus signed (and sometimes sketched) books.
https://victorsantos.bigcartel.com/category/blank-cover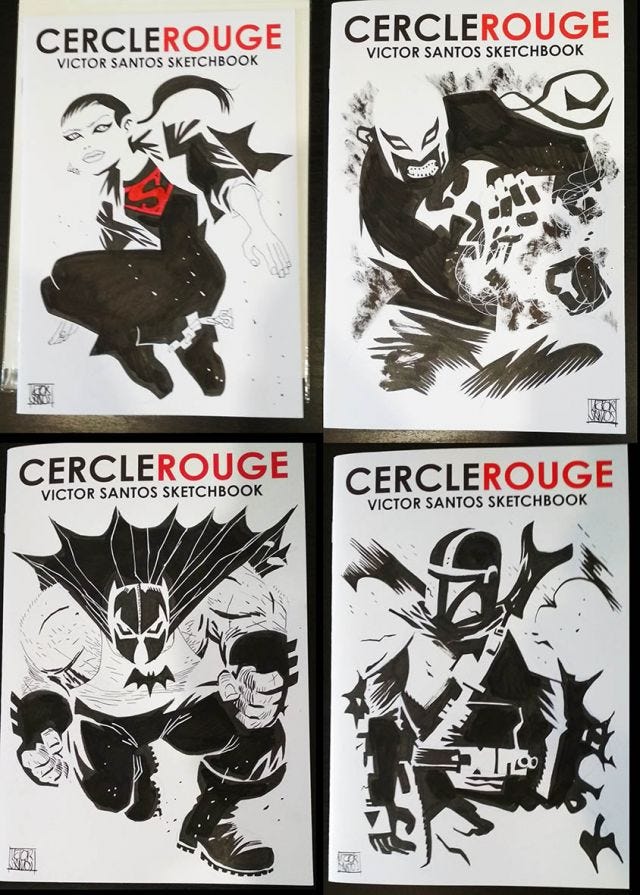 More in the next month newsletter… or maybe even soon.

Victor
 
---
Copyright © 2019 Victor Santos. All rights reserved.

FIND ME IN MY SOCIAL NETWORK:
victorsantoscomics.com
My official Facebook page and my personal Facebook page
My Twitter / My Instagram /  My Tumblr
The BROKEN ENGLISH archives

FREE WEBCOMICS!
http://www.polarcomic.com/

FIND MY STUFF
My Amazon page /  My Random House page

ORIGINAL ART:
BigCartel store
Galerie Glénat (Paris)
Soming art (USA)