Discover more from BROKEN ENGLISH Victor Santos' Newsletter
I write and draw stories, and write about making stories
Goin' digital
---

WELCOME TO A DIGITAL WORLD

Today I will not write about specific works…

GOIN´DIGITAL

I have been always reluctant to digital. I´m fine with digital art (in other artists) but asked to myself "It would fit with my style?". But at the same time I was thinking "Maybe I´m missing something interesting".
Finally I decided to buy a Cintiq and test it. I found myself lost in a sea of brands, sizes… and then my good friend Pere Pérez, artist of Marvel, gave me his old Cintiq13HD. So simply I could test and check if this is my thing or not.


The first impression was really good. I never inked a complete page digitally but I have been making some of the last steps of the drawings of my last books (little corrections, white lines, panel gutters) with the same Wacom Intuos I use to color. I have been working also in two new editions of my comics stuff remastering the old drawings with the Intuos… So this is not a radical "change of lifestyle".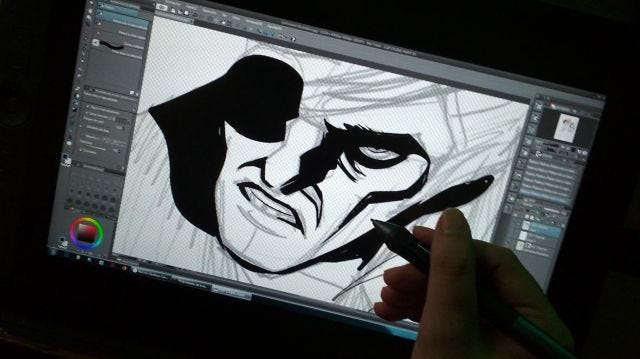 After some minor proofs, this is my first draft inked completely digital. It looks like my Old Me, don´t you think so?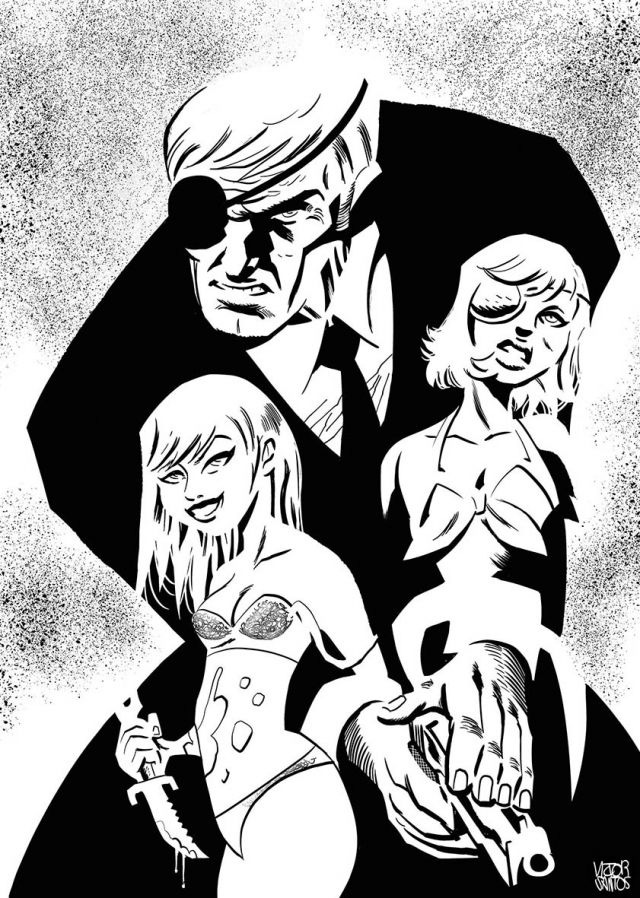 My biggest fear as professional is repeating myself, reusing the same panels, the same poses… So digital drawing (digital inking right now, I´m not feel comfortable sketching yet) gives me new challenges and new approaches and new resources. I can test different solutions and detect and correct mistakes quickly.

My intention is not to draw digitally ALL my stuff. Polar volumen 4 and GUTS began as "almost analog" projects and they will continue that way. But I don´t want to close doors. I´m pragmatic, tools are my weapons and I prefer having available the biggest variety of tools I could need. I have new projects waiting in the fridge, I want to repeat with my pal Frank Barbiere in a new series and I wrote a couple of crime pitches… So those projects could be good starting points. I think the best way to learn is doing it wrong again and again, improving every day and getting little victories often.

I´ll tell you more about my progress soon!
 
---
Copyright © 2018 Victor Santos. All rights reserved.

FIND ME IN MY SOCIAL NETWORK:
victorsantoscomics.com
My official Facebook page and my personal Facebook page
My Twitter / My Instagram /  My Tumblr
The BROKEN ENGLISH archives

FREE WEBCOMICS!
http://www.polarcomic.com/

FIND MY STUFF
My Amazon page /  My Random House page

ORIGINAL ART:
Galerie Glénat (Paris)
Soming art (USA)
My tictail store