Discover more from BROKEN ENGLISH Victor Santos' Newsletter
I write and draw stories, and write about making stories
Chatting around the world

---

HI AGAIN!

What a month of chattering! Even being a member of the club of the lonely jobs, sometimes you have to attend different events, panels and signing sessions…

CRACK BANG BOOM!

At the beginning of the month I attended the Crack Bang Boom convention in the beautiful city of Rosario, Argentina. That´s an event arranged by the great artist Eduardo Risso (a very nice guy I met in a Spanish con a lot years ago, when he was totally focused on the 100 Bullets series).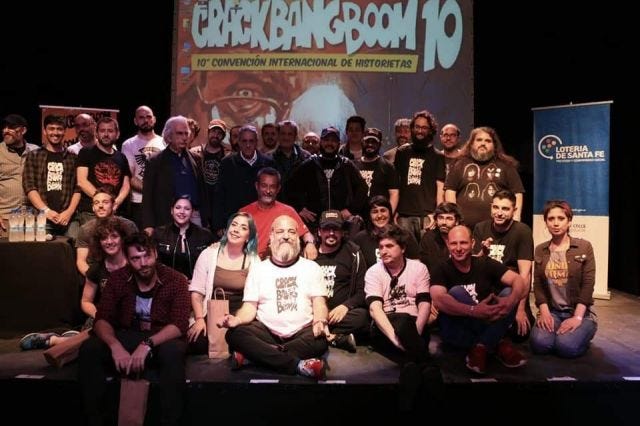 I had a great time there, and Eduardo and his team are doing a wonderful task promoting new talents and classic artists of Argentina. I really missed to attend a con focused on real comics, on panels with artists and writers, focused on "paper"... And this is one of the good ones.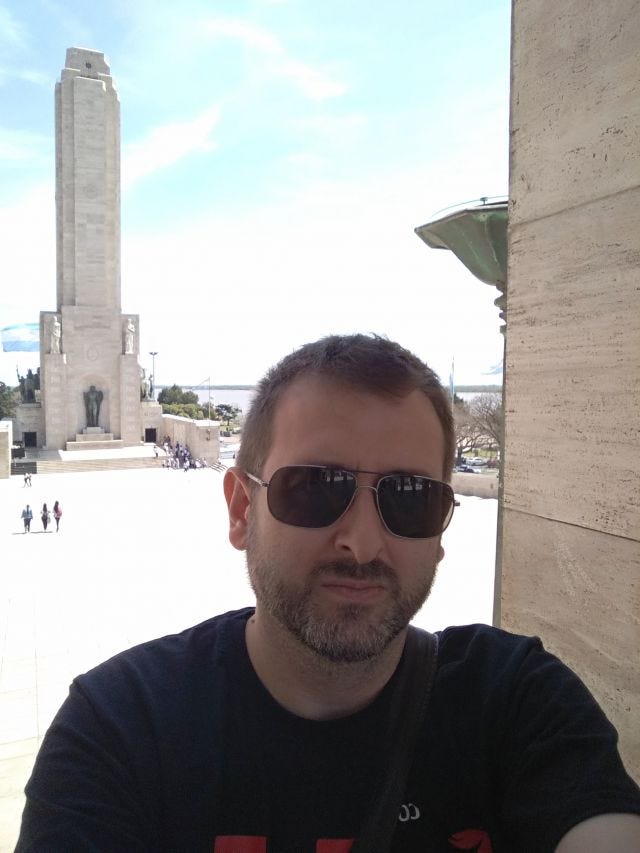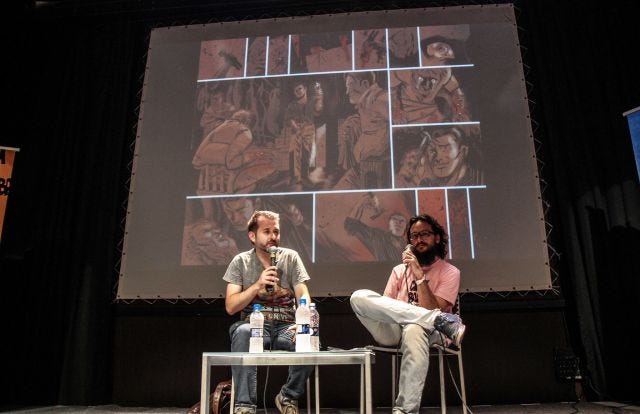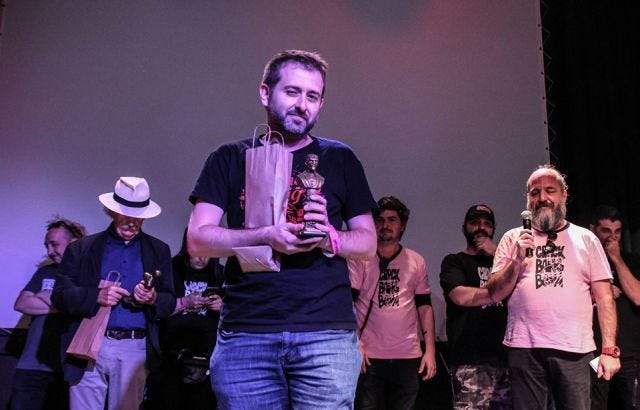 I could meet and spend time with artists (like the twins Fabio Moon and Gabriel Ba, I´m a true fan of their work) and editors and fans and have fun. So thank you for the warm welcome and I hope to return some day.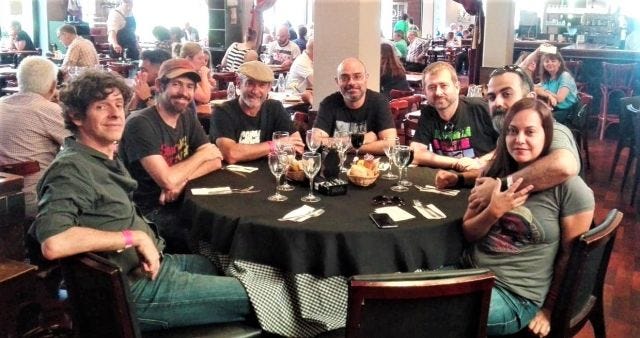 BACK TO HOME…

I had some signing sessions and panels in Getxo and Bilbao.
I attended a very funny panel in the Getxo con with Koldo Serra (director of the third and fourth season of the famous "Money Heist" Netflix series) and Juan Torres (editor of Amigo publishing and head writer of the anime series "Virtual Hero") about comics adaptations and the different formats, and how a storyteller adapts his/her style to them. Very interesting but full of funny stories at the same time.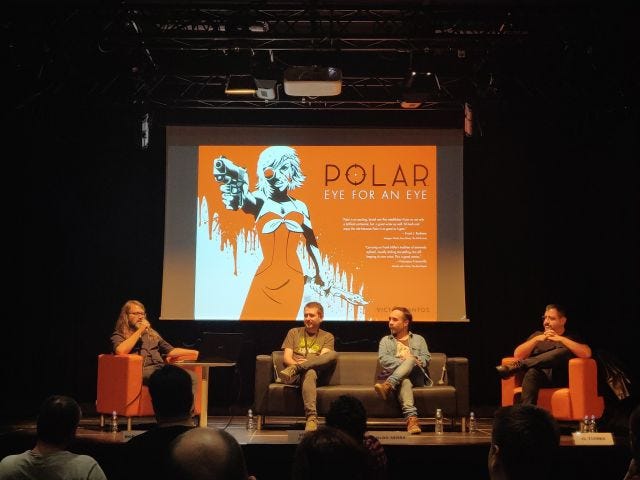 And I attended a Polar screening (and a later panel and discussion) as part of the Tracking Bilbao event.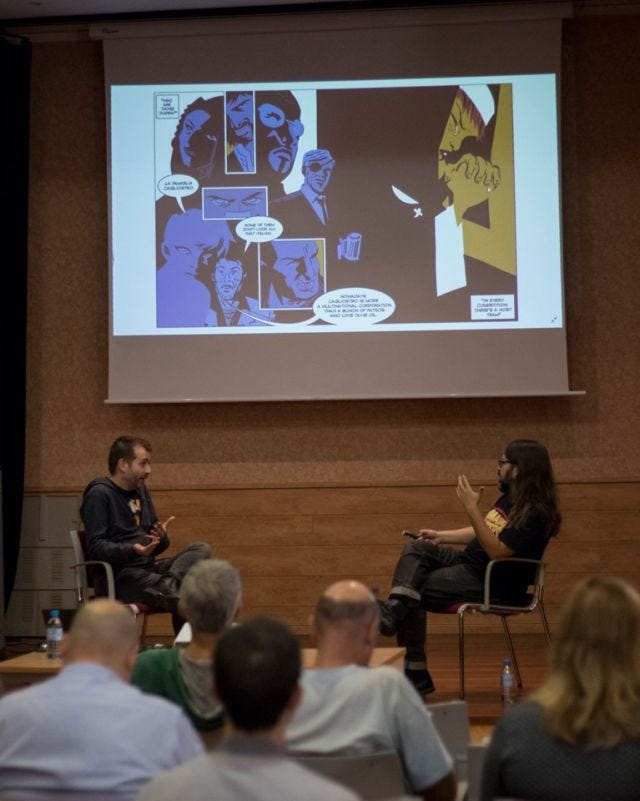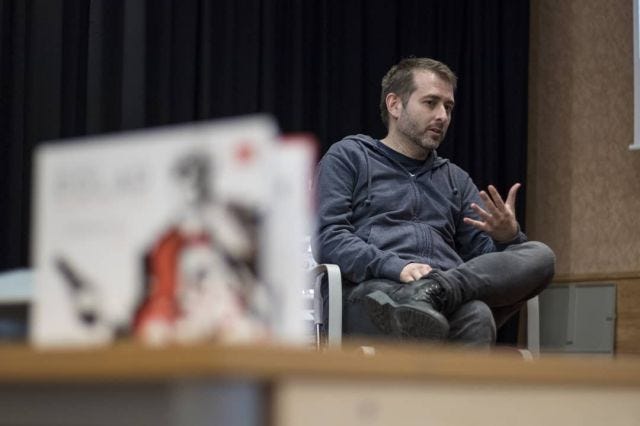 POLAR HITS CHINA
 
The Chinese publishing New Star Press signed an agreement with Dark Horse to publish the five Polar books (the four Polar books series and the prequel Polar 0: the Black Kaiser) in China in two language editions, simplified Chinese and Mandarin. It´s really exciting because -if I am not wrong- this publisher was only interested on videogame artbooks from Dark Horse and Polar is the first comic series published by them there.




It´s funny because they are promoting the book with the "Netflix adaptation bait" but there is not Netflix in China… Well, I think we can imagine how the people saw the movie there. Anyway, it´s great. And seeing the Chinese ideographs mixed with my art on the Polar pages give the book a peculiar look I love.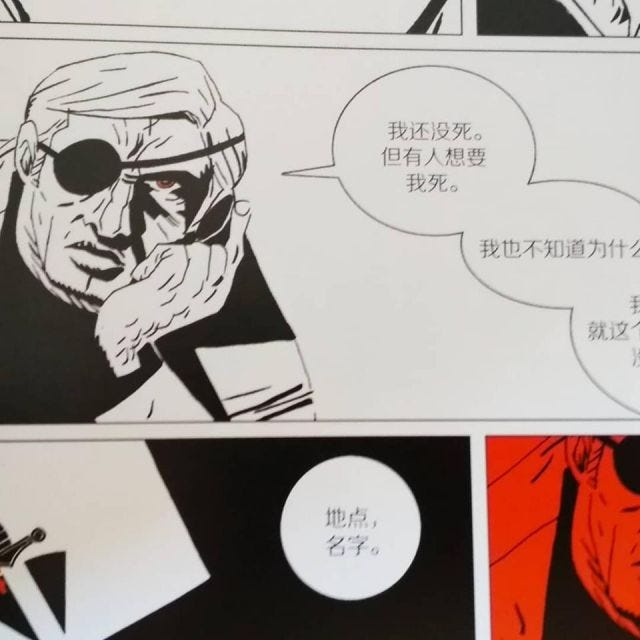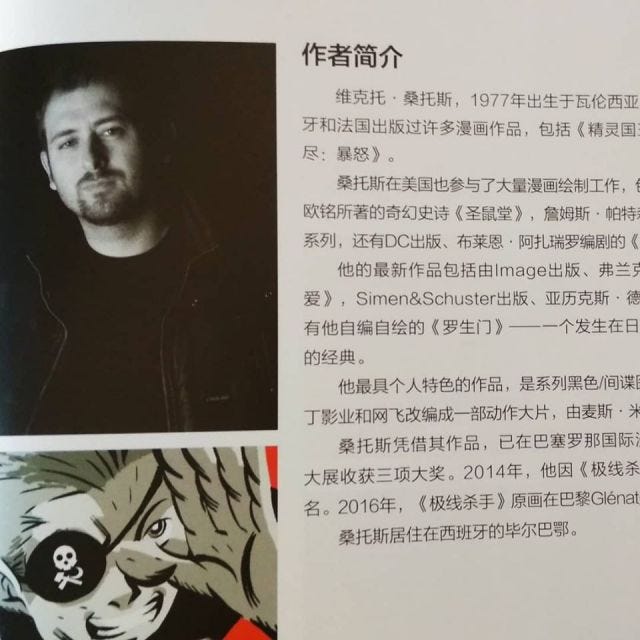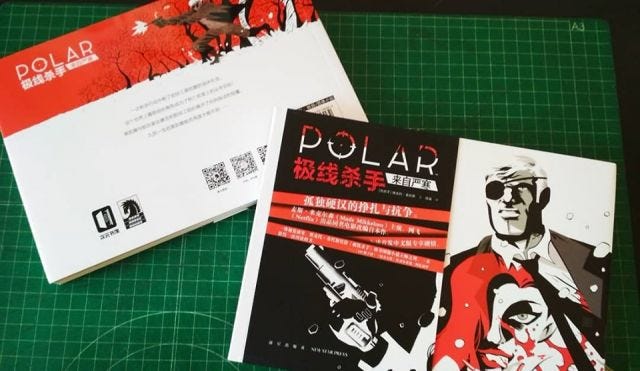 ROBERT FOSTER RIP

I noticed Robert Forster passed away this past October 11. I always had sympathy for him because in some way, he represents and archetype I have been working with… A kind of tough guy with a personal code and even romantic… A twilight man from other age, like an old western hero.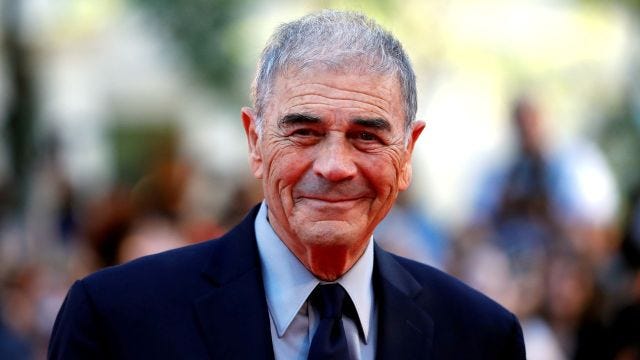 THE INKTOBER CONTINUES…

And the original art is selling in https://victorsantos.bigcartel.com/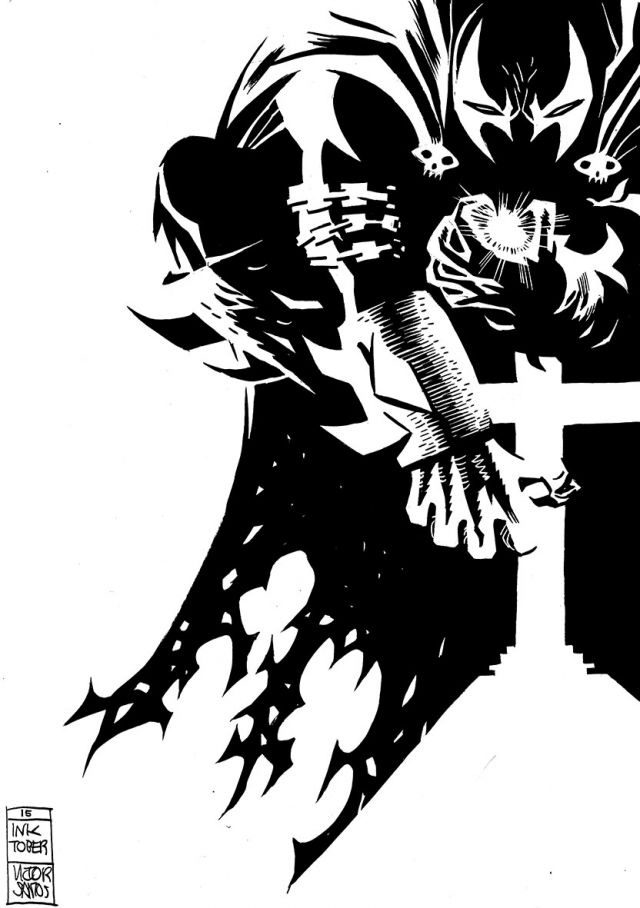 But the pages are being sold out in question of minutes. Thank you for this, by the way.

That´s all, thank you for reading! Next newsletter will be the 30th… I should do something special, let me think about…

Best
Victor
---
Copyright © 2019 Victor Santos. All rights reserved.

FIND ME IN MY SOCIAL NETWORK:
victorsantoscomics.com
My official Facebook page and my personal Facebook page
My Twitter / My Instagram /  My Tumblr
The BROKEN ENGLISH archives

FREE WEBCOMICS!
http://www.polarcomic.com/

FIND MY STUFF
My Amazon page /  My Random House page

ORIGINAL ART:
BigCartel store
Galerie Glénat (Paris)
Soming art (USA)