Discover more from BROKEN ENGLISH Victor Santos' Newsletter
I write and draw stories, and write about making stories
Call me The Speed Motion Warrior
WELCOME AGAIN TO MY NEWSLETTER

A safe place inside a 2WW bunker inside a panic room full of comic-books and Hong Kong gangster movies... And too much Hellboy toys.


MICE TEMPLAR (AND OTHER) RIGHTS

Some updates about movie/series rights. Recently Bryan Glass, Mike Oeming and I recovered the rights of The Mice Templar. The project had been in development by Mike the Pike studio in collaboration with Gaumont (I saw some really cool concept art, but very different to the original I must say). The experience was really cool but the project seemed get stuck for a long time and we need to search for new chances. So the movie/TV shows are free again, let's see what providence (and the wise Wotan owl) brings…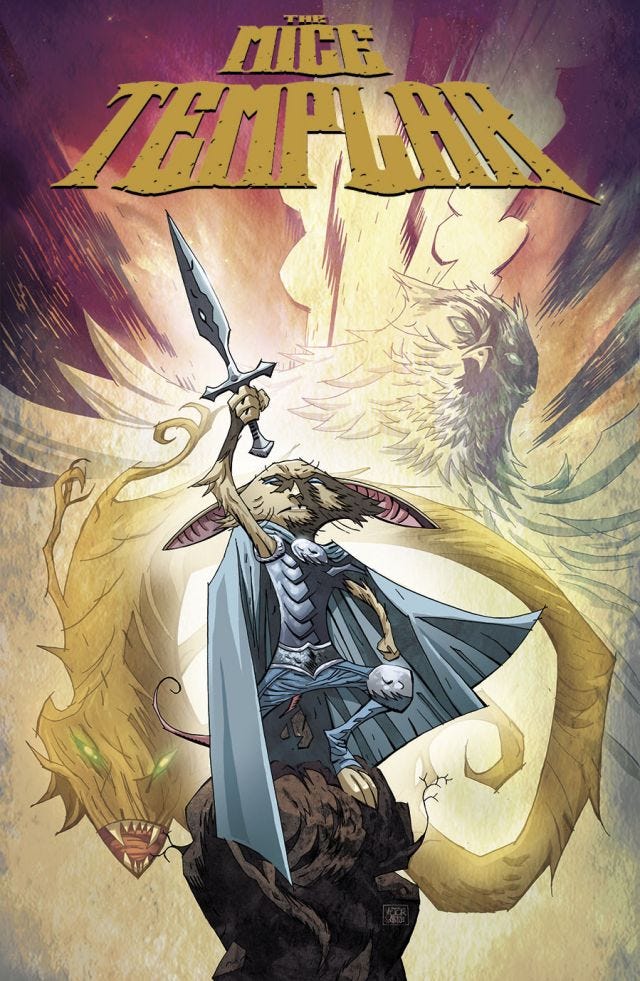 Some of my stuff are (or continue) in development but I can't say a thing about it. Things in the movie/TV show business have their own pacing, and it's really slooooow… Including sequels, because a lot of you have asked me about the Polar movie sequel. And my answer is always: "It takes time".

Recently a new player entered in the field: The movie rights of my latest graphic novel Against Hope are being "moved" by Dark Horse Entertaintment (in the case of a book like Against Hope they should be "shaked with violence"). DHE made a great job with Polar, so let's cross fingers. I hope to have good news to share with you about it soon… And if I don´t say a thing, remember: "It takes time".





PACING IN COMICS

I had some feedback about Against Hope with friends and readers and one of the most common comments was "it reads too fast". Don't get me wrong, I agree… But I don´t see this as a failure. In fact, I like this way. In my humble opinion, searching to get some "profitability" in the concept of "quantity of time benefit" (I'm not sure how to define it) with comics today is a nonsense. Netflix gives you literally hundreds of hours of entertainment for 15 bucks. A cheap paperback novel gives you more time of reading than the longest of the pile of thick graphic novels.
The pleasure of reading comics comes from other values… And one of them is reading and re-reading again, appreciating the storytelling and how the artist got some effects just with drawings. The "simple joy of watching drawings" Frank Miller defined in some interview for the Comics Journal.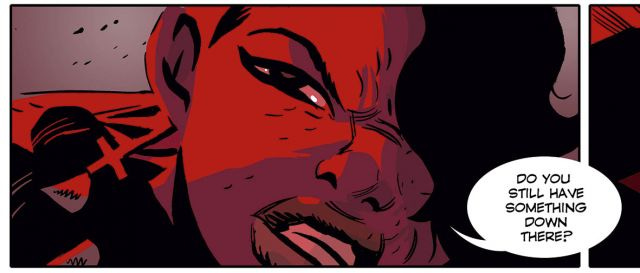 I'm sharing a lot of process stuff of the pages of Against Hope in my social media. If you don´t want to dig into the multiple nets, I still updating my blog (yes, I still updating my blog), so you can find a lot stuff there together!
https://victorsantoscomics.blogspot.com/

The most changeling part of the process surely was how the story jumps from one moment to other of a "Timeline of the Revenge" and how the art style changes in different levels of line, shadow and colors. Some examples below: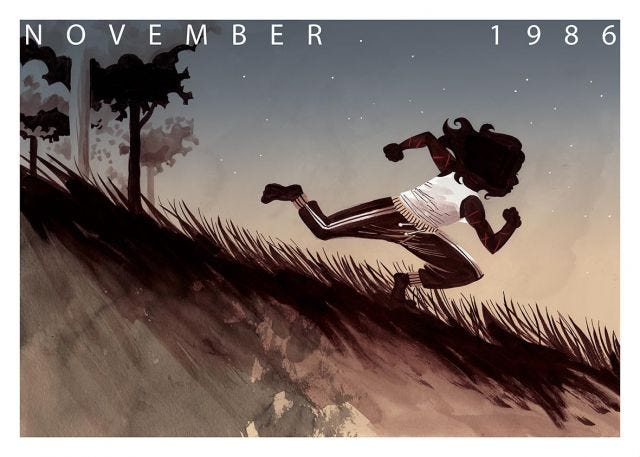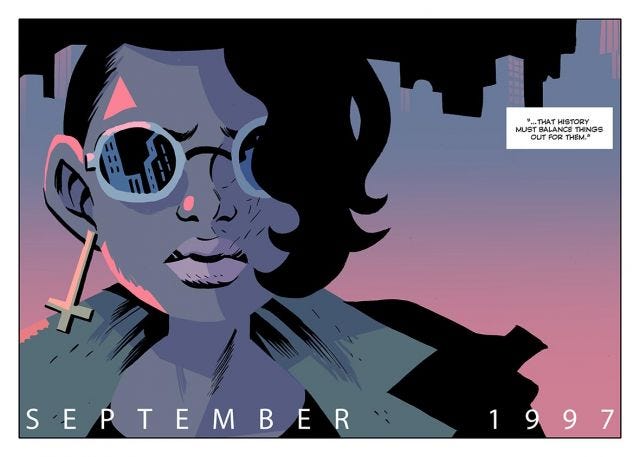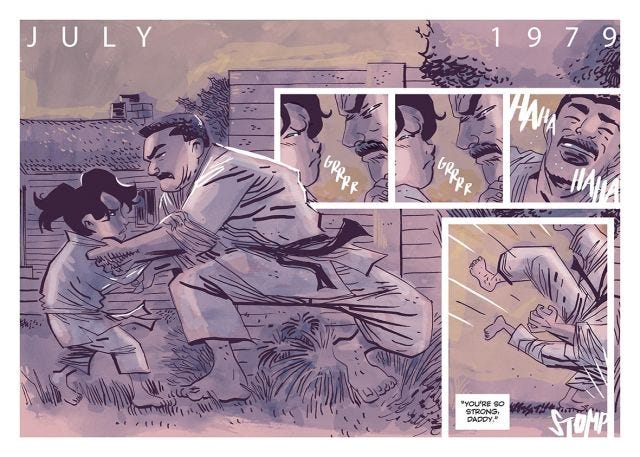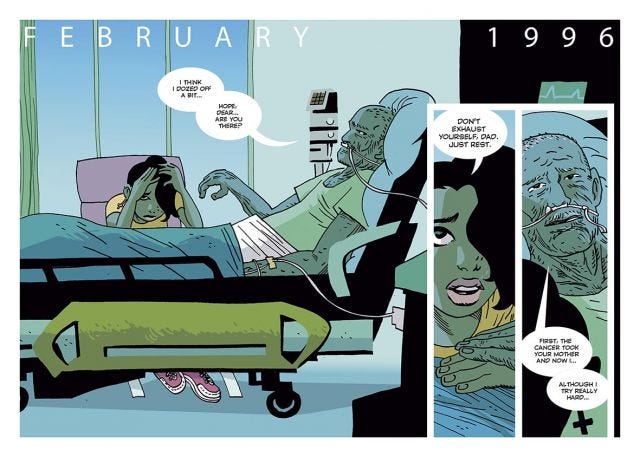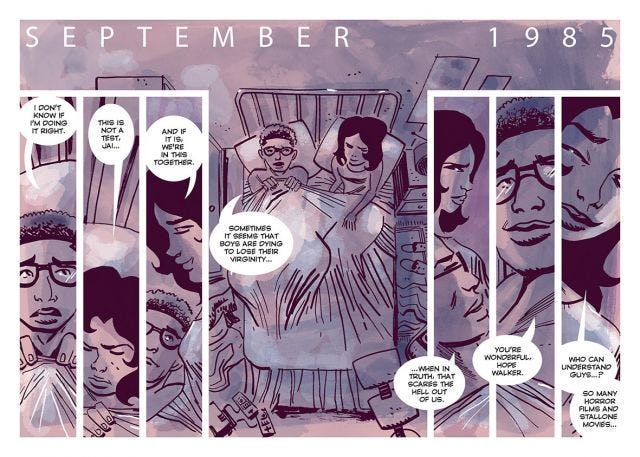 THE FALLEN SAMURAI

Norma editorial finally published Kurosawa: El samurái caído (Kurosawa: The fallen samurai) in Spain, mi biography of the immortal Japanese movie director Akira Kurosawa.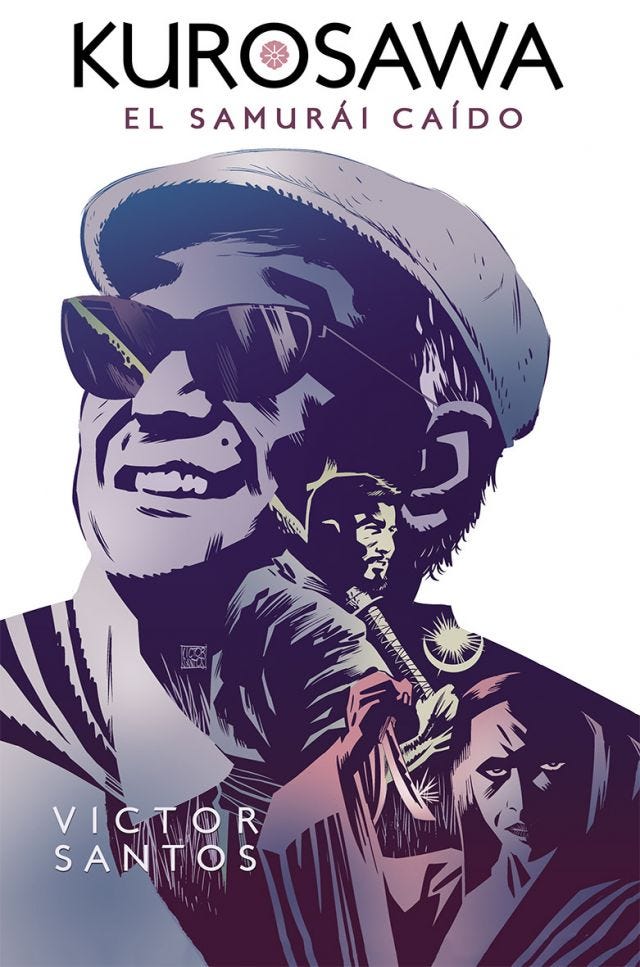 Link of the book and a preview:
https://www.normaeditorial.com/ficha/9788467941388/kurosawa-el-samurai-caido/

I will talk more about this very special project surely in the next newsletter. This has been my first biographical work and tried to do a personal approach. And I hope we can sell the publication rights and get some foreign editions of the book in English, French, Italian (a Japanese edition would be cool)... very soon.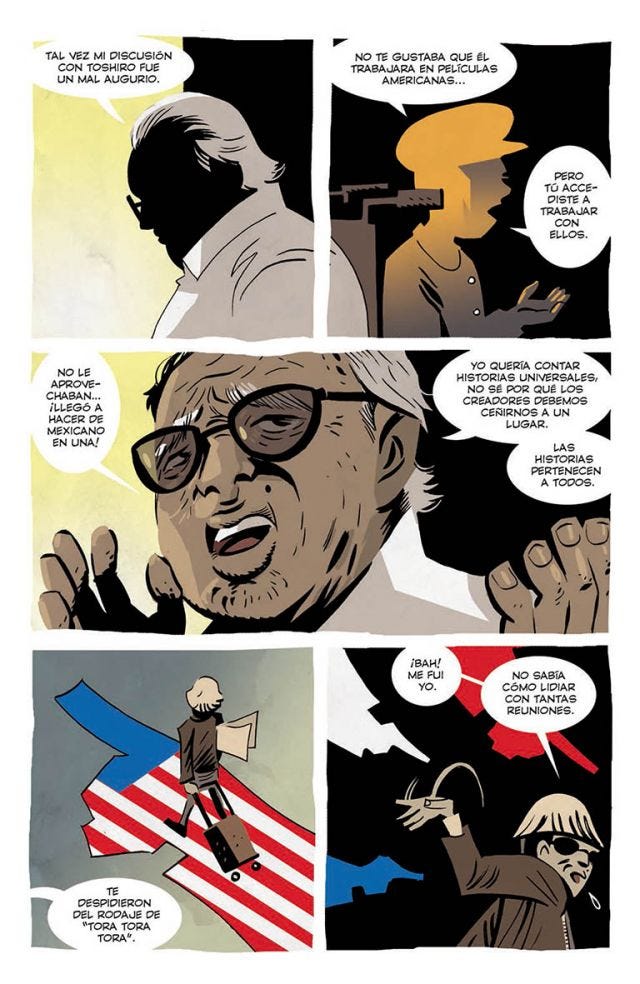 LINKS

Some interesting links to podcasts where Against Hope was mentioned:

https://11oclockcomics.com/2020/06/19/11-oclock-comics-episode-679/

https://www.thecomicsplace.com/comics-place-podcast

And a video-review about my Kurosawa biography. It's in Spanish but you can take a look to the physical book:

https://youtu.be/7MjGcbPQkqA

And finally a review of the Ezequiel Himes: Zombie Hunter #1 (of 2) I wrote, with art by Alberto Hernandez, recently published in USA by Amigo comics.

https://readingwithaflightring.weebly.com/reviews/ezequiel-himes-zombie-hunter-1
 

AND THAT'S ALL FOR TODAY…

See you soon! Take care, be wise and be gentle, please!
Try to keep revenge as a storytelling tool.
Victor

---
Copyright © 2020 Victor Santos. All rights reserved.

FIND ME IN MY SOCIAL NETWORK:
victorsantoscomics.com
My official Facebook page and my personal Facebook page
My Twitter / My Instagram /  My Tumblr
The BROKEN ENGLISH archives

FREE WEBCOMICS!
http://www.polarcomic.com/

FIND MY STUFF
My Amazon page /  My Random House page

ORIGINAL ART:
BigCartel store
Galerie Glénat (Paris)
Soming art (USA)