Discover more from BROKEN ENGLISH Victor Santos' Newsletter
I write and draw stories, and write about making stories
Breaking the 2021 Ice

---

WELCOME 2021!

Here we are, in the first newsletter of 2021. I will be honest with you guys, I have not SHOCKING NEWS to share with you. Lately I follow social media and everybody seems to be announcing "BIG THINGS TO COME!". It's quite depressing if you take it literally. Damn, I'm not changing the world, simply doing my little stories.
I think in the February edition I will be able to tell you something I could consider "real news" (in fact surely I'm going to wait until these news to publish the new edition)
But I'm sure I'll find something to tell you in this edition, because the part of the newsletters I follow I enjoy more is when the writers and artist share their thoughts about the media itself or the creative process.

 
ANYWAY, THINGS TO COME

I have a couple of books finished. My graphic novel with Mike Oeming finally has found its home, and the publisher will announce the title, format and release date whenever they see fit.
The other finished project (or almost finished, there are always details to fix until the very last second) is a miniseries of 4 chapters mixing noir, sci-fi in a very Philip K. Dick vibe and a lot of things more. It's a peculiar stuff inside my career and I have tried to test some different things and approaches.




The title is Paranoia killer, and I write, draw, color and even I letter and design the whole work. I will tell you soon when and how will be published. Meanwhile, stay aware!

 
WRITING THINGS, THINKING ON FORMATS

Right now, I am collaborating in the development of some audiovisual projects, a couple of them adapting my work. One of them is the Ezequiel Himes TV show project and lately I have been helping in another exciting project I can't talk about.

The point is I'm learning a lot from these experiences and how people form other media write the stories. And I think this will affect and inspire the stories I will create in the future.
And we are not so different! Checking and reading and making notes and speaking about the story, I see the process is not so different like we (the comic-book people) make our own scripts and try to make them fit inside a specific structure.
One of the ideas born of this inspiration is a concept for a comic series composed by shorter units than the classic comic-books. Self-contained stories of 8-12 pages of a main character any reader could understand reading in any order, but all these chapters showing a mosaic of the timeline of the events.
In opposition to the decompressive storytelling of the latest times, that slow storytelling focused on a soap opera structure (making them even more slow), I want to do something short and dense, like a TV series made of shorts. One of the strongest inspirations was the first season of Clone Wars animation show directed by Genndy Tartakovski. You have episodes like the Mace Windu episode, a self-contained independent short (with a beginning, a conflict and a resolution) which is part of a larger narrative.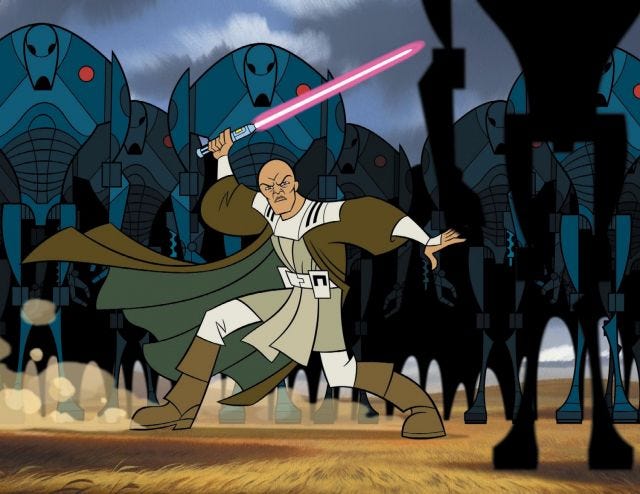 I'm writing some "episodes" of this project and have a couple of designs, but I'm not sure what I will do with that stuff. How will I serialize these short chapters? Maybe a solution could be a monthly Patreon or a storage (Gumroad style) where you can download the episodes, and later to compile them in graphic novels?
I'm thinking about it. I would not simply put two episodes together and make a comic-book of 22 pages. Maybe these weird times are just the chance to test different things, different formats and different ways to tell a story.
And overall, I don't want to get bored of telling stories.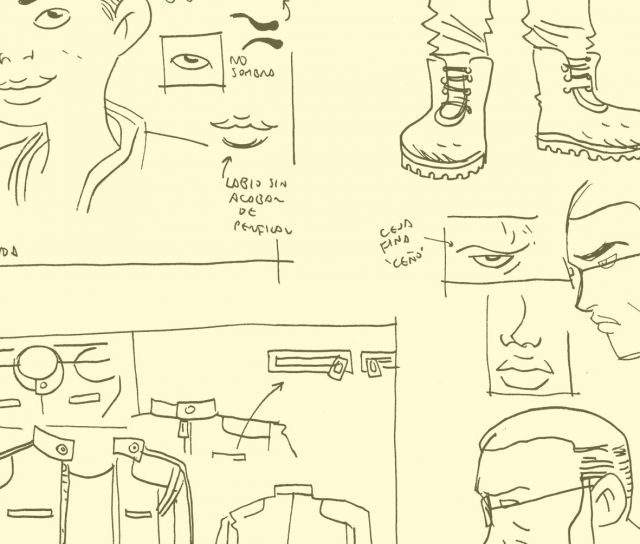 COMMISSIONS AND ORIGINAL ART

I told you in the previous newsletter that 2020 had been a year of commissions and how thankful to fans I felt. I made a lot of commissions and the year has begun intense, too.
A couple of my latest commissions unseen in my social network, with absolute classic characters: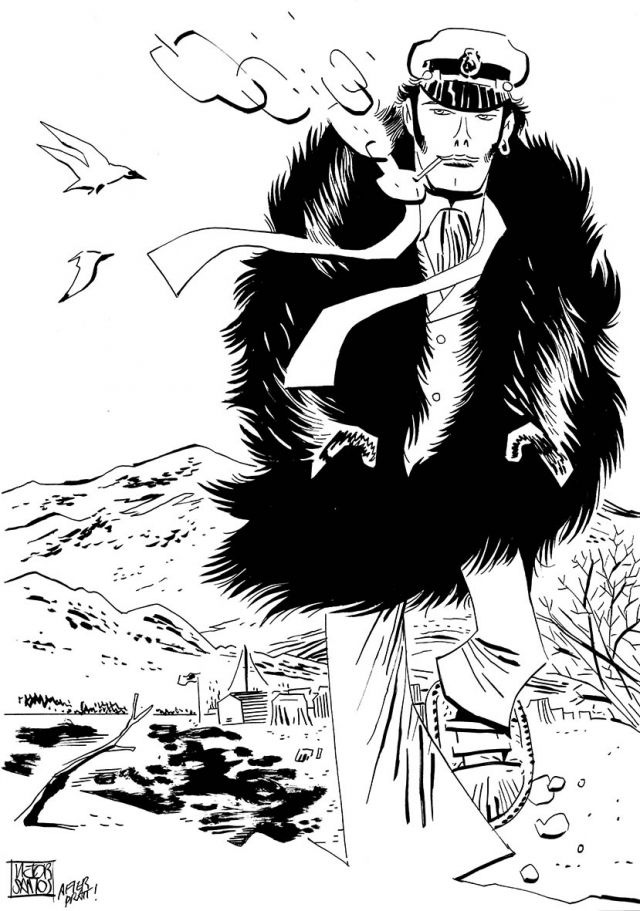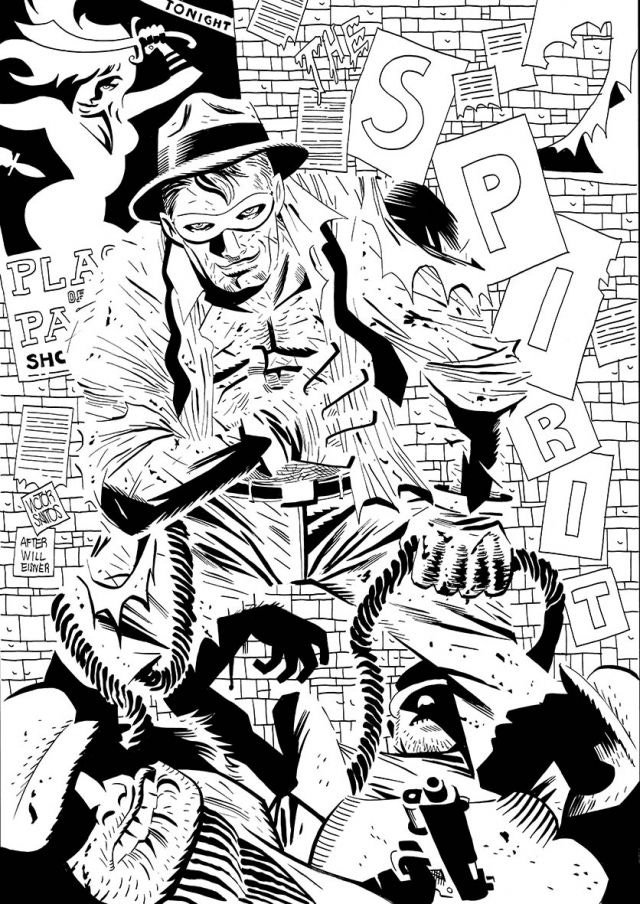 If you are interested in getting a commission, here you have a guide of prices and sizes.
https://victorsantoscomics.blogspot.com/p/prices-for-guidance-inked-210-x-297-mm.html
And if you have any question I have a contact mail:
victorsantoscontact@gmail.com
 
SEE YOU SOON!

2021 has begun. Cross fingers, keep hope. I see you in a new newsletter in February!
Victor
 
---
Copyright © 2021 Victor Santos. All rights reserved.

FIND ME IN MY SOCIAL NETWORK:
victorsantoscomics.com
My official Facebook page and my personal Facebook page
My Twitter / My Instagram /  My Tumblr
The BROKEN ENGLISH archives

FREE WEBCOMICS!
http://www.polarcomic.com/

FIND MY STUFF
My Amazon page /  My Random House page

ORIGINAL ART:
BigCartel store
Galerie Glénat (Paris)
Soming art (USA)