Discover more from BROKEN ENGLISH Victor Santos' Newsletter
I write and draw stories, and write about making stories
Back to black

---

WELCOME!

Hi again and here we go with an updated newsletter!


PORSCHE & ME

The Spy Collector is a serialized graphic novel in collaboration with Porsche Club of America, written by Alma Katsu (The Hunger, The Deep). It will be published monthly in the PCA magazine and in this site and the chapter 1 is now available in www.pca.org
The experience is really exciting. Even she´s an experienced writer of novels, this is the first Alma´s script for a comic story. So I´m helping a little with the storytelling, adapting/decompressing a script more similar to a movie script. But Alma is a very generous collaborator and I´m learning a lot. It´s refreshing to work with different people from different fictional media because they could think a kind of approaching you had forgotten, they have some purity in their vision of our way to tell stories.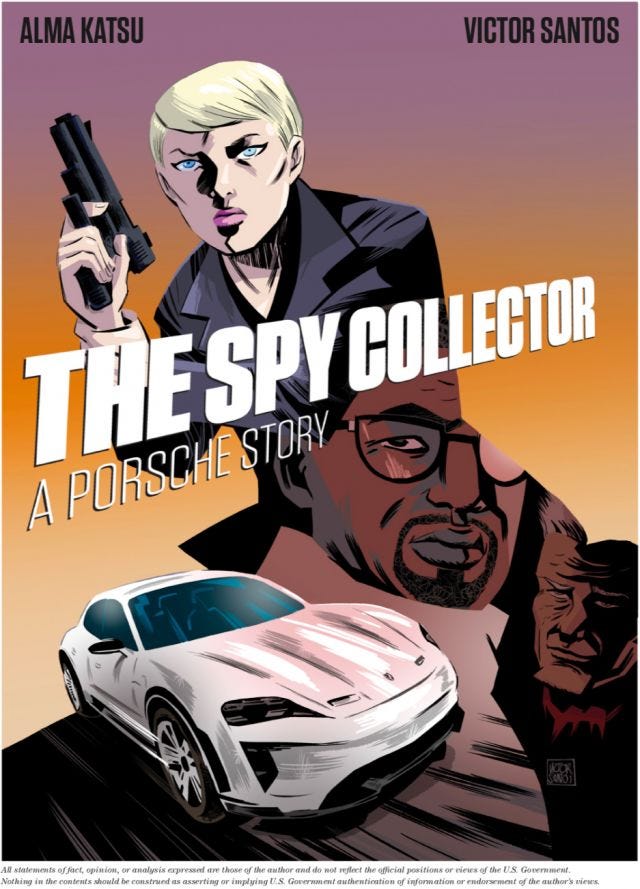 I´m sure this assignment will not get an impact inside the comic-book market than other of my works, even it´s going to be read by a lot of people, non-traditional-comic-book-readers… And I consider this important if we want to survive has a "pop" art. I lived the same condition when I drew the James Patterson´s Witch & Wizard for IDW nine years ago. It was a successful New York Times Best Sellers list hit but concerning the comic-book business... It never existed. At the same time, The Mice Templar I was doing (a series I love with all my soul) it was being "critically acclaimed" but with humble sales.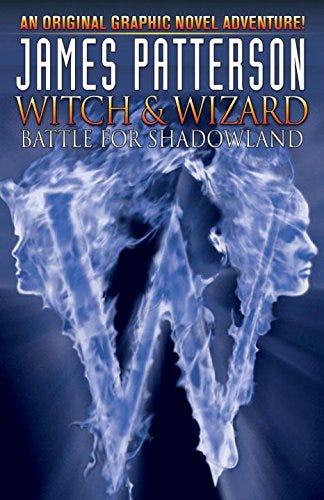 And when I wrote the manga book Infinity Outrage, set in the Infinity wargame, even the successful sales... silence again from the "comic-book guetto".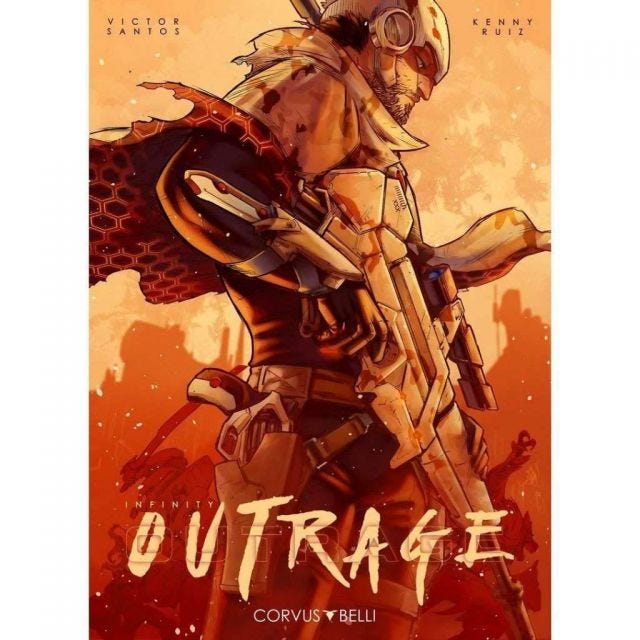 So take a look to the Porsche story if you like comic-books... It´s a thriller with spies, conspiracies and undercover agents... But with cool cars. Well, that is ACTUALLY spy genre.

Porsche tráiler:
https://www.pca.org/news/2019-06-26/porsche-panorama-announces-spy-collector-its-first-serialized-graphic-novel-wvideo

First chapter:
https://www.pca.org/spycollector

 
NOIR WEEK

This past weekend I attended the Semana Negra of Gijon (The Noir Week of Gijón). It´s a kind of festival/comic convention/genre literature festival and county fair at the same time. It´s simultaneously old (32th edition!) and traditional and modern and popular and its past list of guests is astounding. From Jim Steranko to Matt Wagner, Jose Muñoz or Enrique Breccia.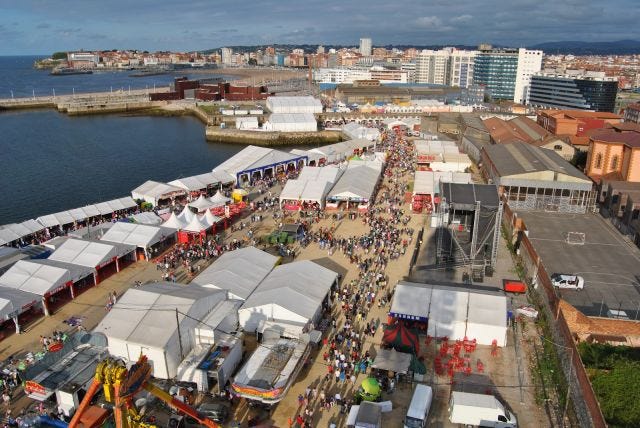 This is a very special event to me because I attended as fan and author several times, and its exhibitions and catalogs have been a source of inspiration and knowledge.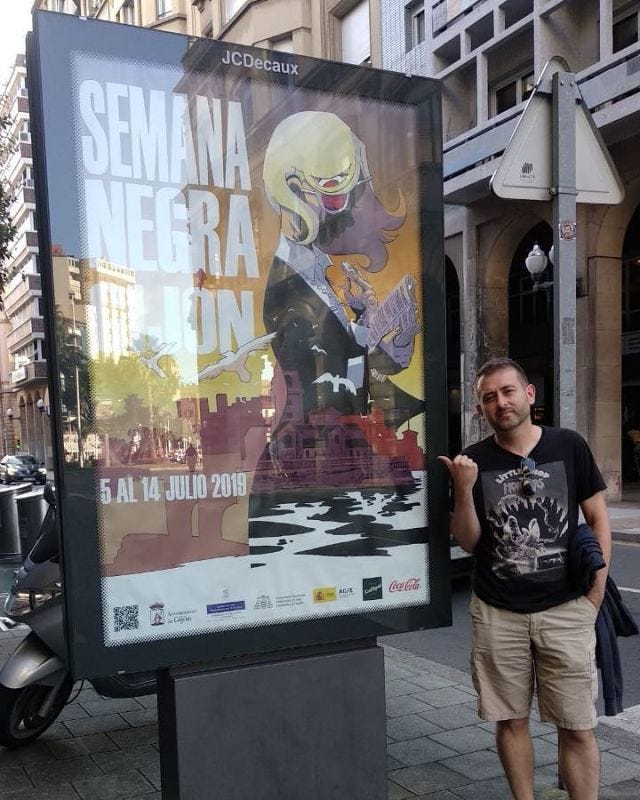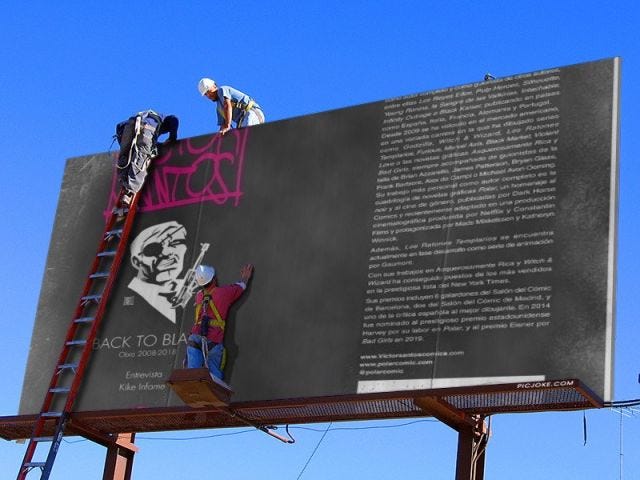 When this year I had the chance to attend as "front guest", designing and illustrating the poster, having exhibition and catalog (with a long interview written and coordinated by my pal, the artist and divulgator Kike Infame) I felt flattered and honored.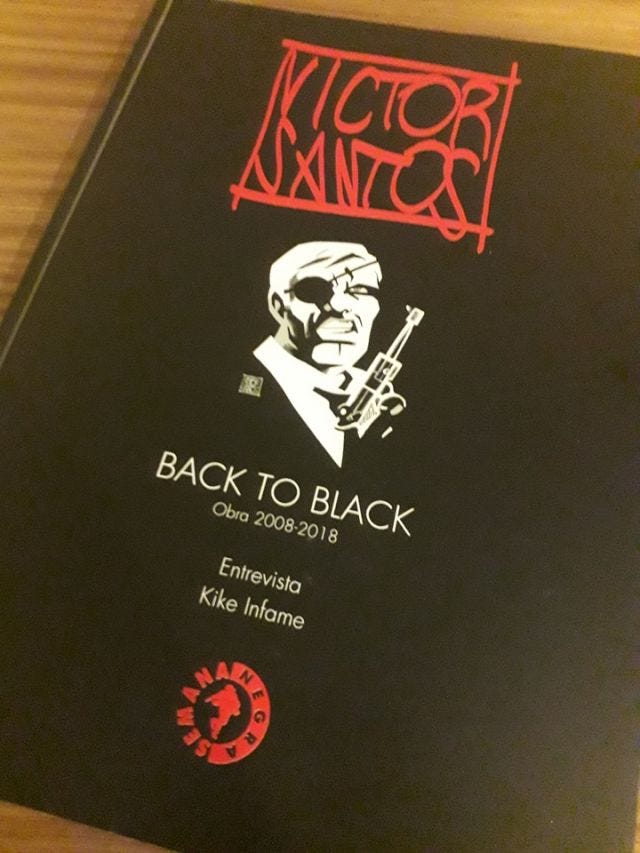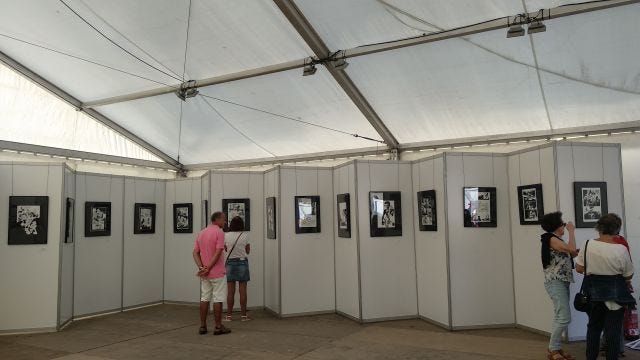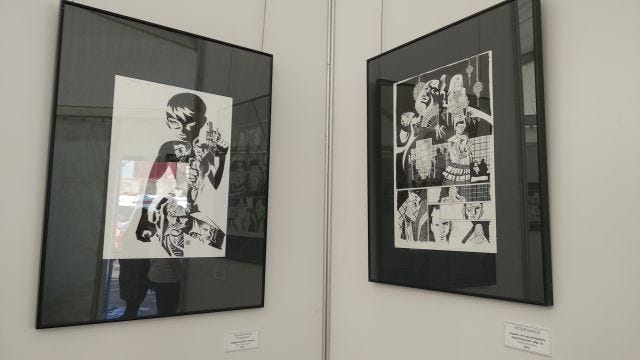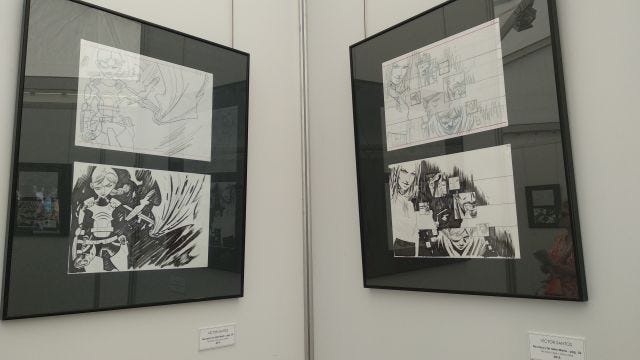 So the experience was fantastic, I have a lot of friends in Gijón I could visit, I made new ones and even I had my fanboy moment: I met one of my idols and an influence on my own work, the Irish writer John Connolly, creator of the detective series Charlie Parker. I´m an absolute fan of how he balances supernatural horror with classic themes of the crime books. I highly recommend his works.
https://www.johnconnollybooks.com/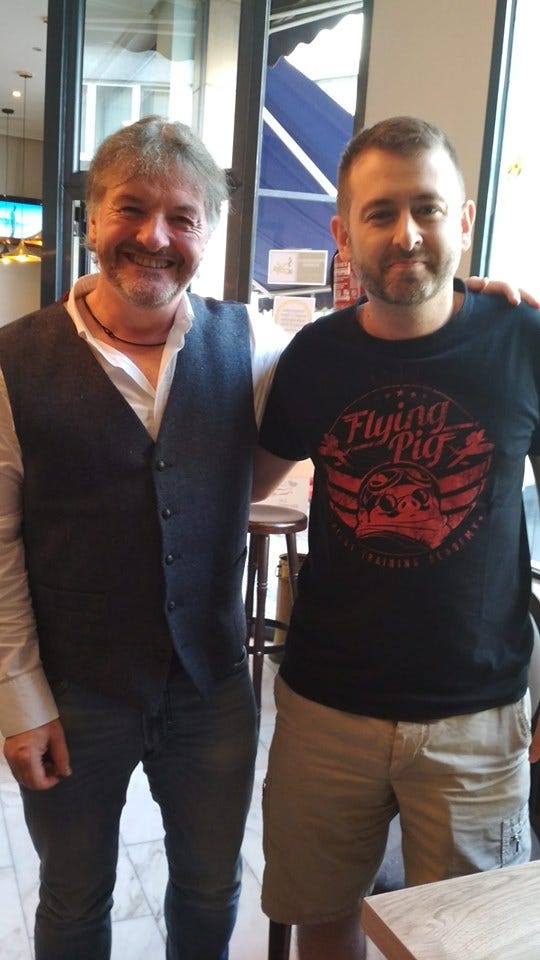 AND NOW, BACK TO REALITY

Back to my desk, pages of Porsche to do. I have also a story for a Japanese magazine I´m writing and drawing and I need to finish it at the end of August. And a creator-owned series with a close friend just got the approval. Be aware.

Victor
 
---
Copyright © 2019 Victor Santos. All rights reserved.

FIND ME IN MY SOCIAL NETWORK:
victorsantoscomics.com
My official Facebook page and my personal Facebook page
My Twitter / My Instagram /  My Tumblr
The BROKEN ENGLISH archives

FREE WEBCOMICS!
http://www.polarcomic.com/

FIND MY STUFF
My Amazon page /  My Random House page

ORIGINAL ART:
Galerie Glénat (Paris)
Soming art (USA)