Discover more from BROKEN ENGLISH Victor Santos' Newsletter
I write and draw stories, and write about making stories
A Polar Menace

---

WELCOME TO A  REALLY POLARIZED NEWSLETTER TODAY

NYCC was this weekened and I had a bunch of news about my Polar series to share!

Preparing the 2019 Netflix movie adaptation directed by Jonas Åkerlund y starred by Mads Mikkelsen, Dark Horse has prepared some releases. A triple thread.

POLAR VOLUME 1: CAME FROM THE COLD NEW EDITION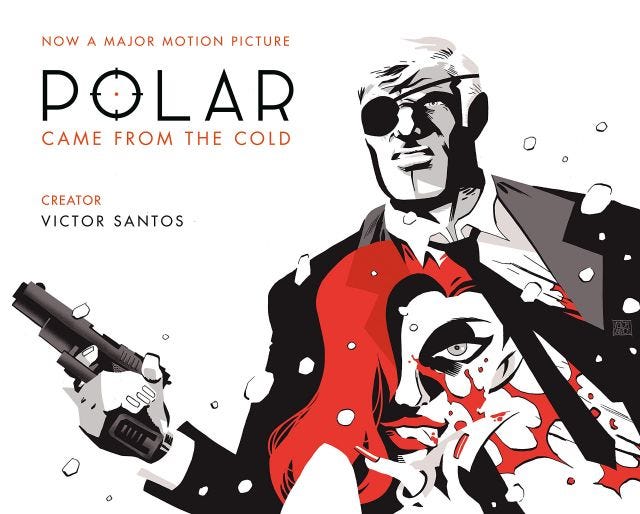 That´s an easy shot. New edition, new cover, new extra stuff of the adapted-to-the-screen book. The real beginning of this madness. On sale January 30, 2019.
 
POLAR VOLUME 4: THE KAISER FALLS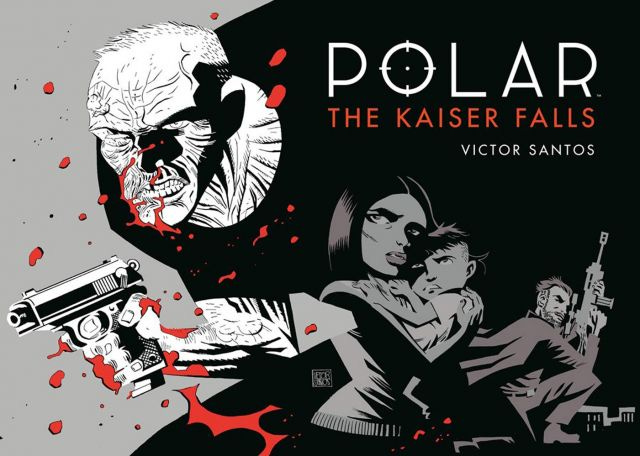 The fourth and grand finale of the Polar series. Black Kaiser was the main character of the first book, but he was a supporting role in the second (where Christy White character was the great shinning bloody star) and the third book was an "hyperlink western". With this fourth book we recover the Kaiser as absolute main character.
And this is the first Polar book I didn´t previously serialize in www.polarcomic.com
I simply sit down and made the book during some months.
I´ll share a lot of stuff about the work in process in my media until the publishing date, March 6, 2019... So be aware!

POLAR VOLUME 0: THE BLACK KAISER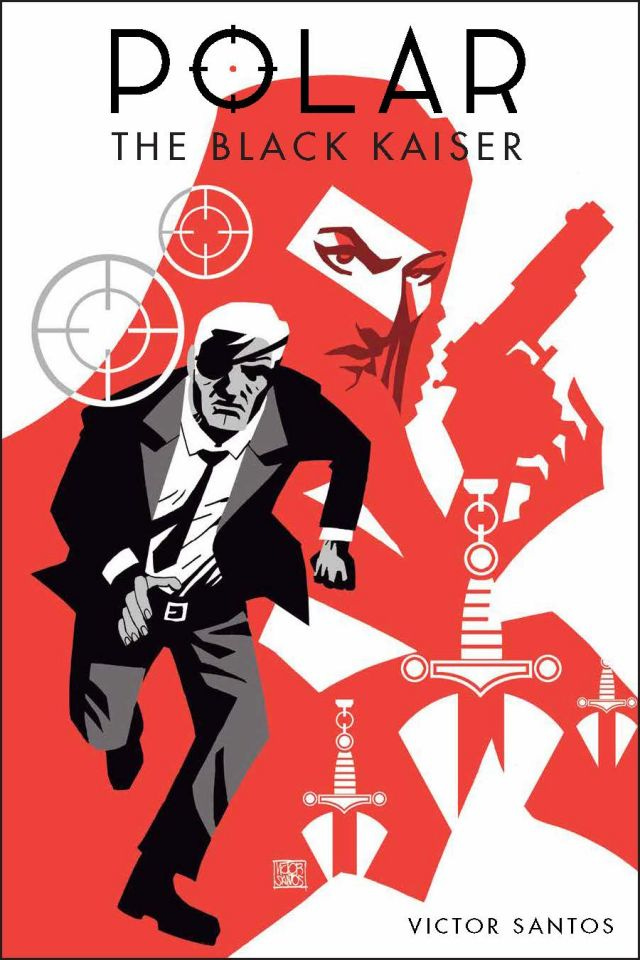 The origin of the character. Originally published in Spain by Planeta-de-Agostini, this is the fist apparition of the hitman of the patch. Regular comic book size this time, hardcover edition.
Watch out! This is a new remastered edition. I drew things again and corrected other things, I dialogued again the whole story. I´ll tell you more about the process here.

AS A REMINDER…

I repeat this a lot but ANY OF THE POLAR BOOKS ARE A GOOD STARTING POINT. You can read them in the order you prefer. There is a slight connection between them but they are like films made by the same studio with similar casting. Think on the Sergio Leone´s Dollar Trilogy because I love that concept. Damn, I almost think on that concept every day. Is the "Man without name" the same guy in the three movies? Are the stories connected? Is Lee Van Cleff as Sentenza and Lee Van Cleff as Mortimer the same guy in different stages of his life?

More of these important Vital Questions next week.
 
---
Copyright © 2018 Victor Santos. All rights reserved.

FIND ME IN MY SOCIAL NETWORK:
victorsantoscomics.com
My official Facebook page and my personal Facebook page
My Twitter / My Instagram /  My Tumblr
The BROKEN ENGLISH archives

FREE WEBCOMICS!
http://www.polarcomic.com/

FIND MY STUFF
My Amazon page /  My Random House page

ORIGINAL ART:
Galerie Glénat (Paris)
Soming art (USA)
My tictail store