Discover more from BROKEN ENGLISH Victor Santos' Newsletter
I write and draw stories, and write about making stories
A Brave New Year

---

WELCOME TO THE FIRST NEWSLETTER OF 2020

This is the first newsletter of 2020, and maybe it's time to remember the good things. This finished year has been really special to me. Some of the goals of 2019 are difficult to beat, and I feel lucky for it.

2019 HITS

Polar movie was released in January by Netflix. Critic reviews were not precisely enthusiast… And honestly, who cares? A lot of people over the world enjoyed the film, the numbers were very good and I only can say I love that movie, I love the pulpy and violent Jonas Ackerlund's approach, and the wonderful cast, specially Mads Mikkelsen, the fucking Black Kaiser made flesh.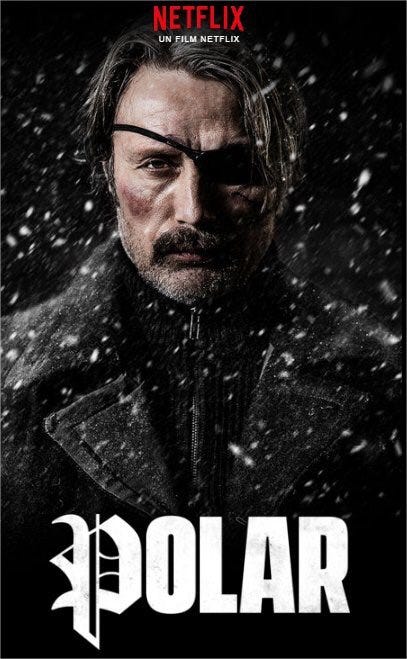 Two Polar new books were released, Polar The Kaiser Falls (the last chapter of the character storyline) and Polar The Black Kaiser (the original remastered story were the character born). And a Came from the Cold new edition, the basis for the Netflix original movie, hit the shelves too.

The movie gave to my books a big visibility. Thanks to that, Dark Horse could make an agreement with Chinese publishing New Star and the Chinese edition of Polar began. I also made new short stories for every book of the new edition, and I'll show you this unseen stuff soon.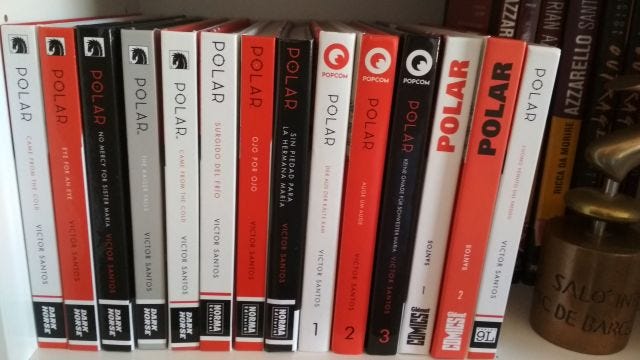 Sukeban Turbo, a teen thriller written by French BD and TV writer Sylvain Runberg originally created for Glénat comics was published in the US by IDW.

I have been working with the Porsche brand and the writer Alma Katsu in a serialized spy/thriller comic story for the Porsche Panorama Magazine.

I published twice in Japan, one of my dreams since I was a teen reading the Dragonball and Fist of the North Star manga books. Two collaborations with the Japanese magazine Tezucomi. First, as a complete artist, creating a unknown chapter of the Tezuka's magna opus MW story. And second as writer, adapting the classic story Barbara to modern times, illustrated by the astounding artist Belen Ortega.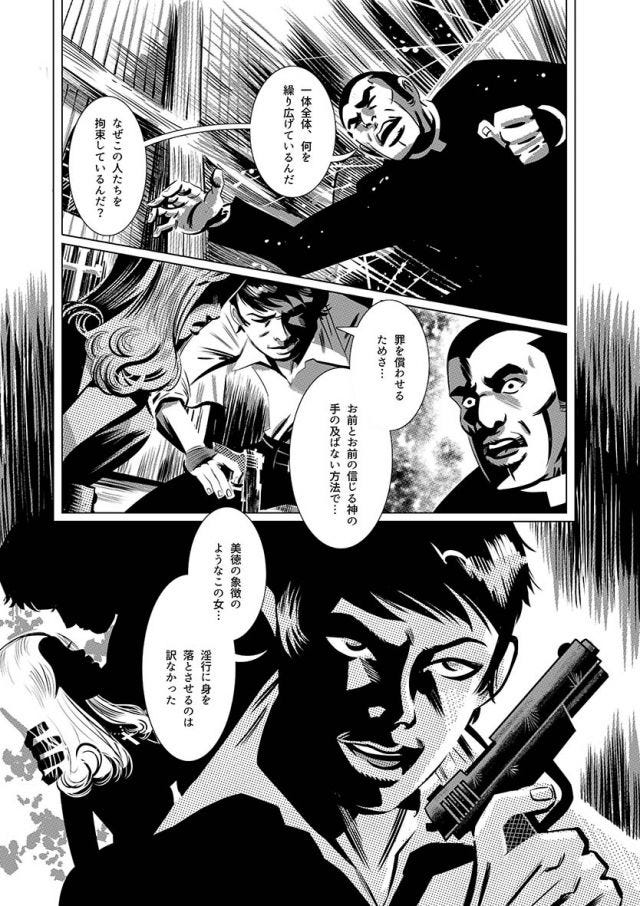 I got a nomination to an Eisner award thanks to the Bad Girls graphic novel written by Alex de Campi and published in 2018. This 2019 the softcover edition has been published.


AND NOW?

Some things for 2020. You know I try to keep me busy, I love working on different projects at the same time. And things I had finished time ago found a home recently and will be released this year. Sometimes it seems I'm presenting a book (or two) every month but simply things release at the right time.

In the United States market, Dark Horse will publish my new graphic novel as complete author, Against Hope, in June. It's a book with the same size and length than the Polar books, but a completely different story out of this noir stylized universe.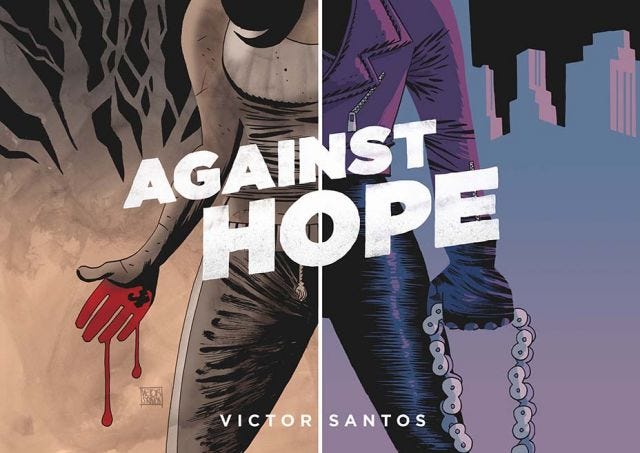 I'm working on different projects with close collaborators, two miniseries. One is with my old friend Mike Oeming, artist of Powers and co-writer of The Mice Templar, and the other with Frank Barbiere, the writer of my books Violent Love and Black Market.

My Infinity second comic adaptation will be released worldwide this new year, a sci-fi story illustrated by the Argentinian artist Agustin Graham Nakamura.

Alma and I will try to collect the pages of the serialized Porsche story in a graphic novel. The project went born for a cars magazine, of course, but it´s still a spy thriller, full of action and car chases.

Ezequiel Himes: Zombie Hunter, a graphic novel I wrote (illustrated by Alberto Hernandez) for Spain years ago, will be published as a two-issues miniseries in USA thanks to the indie publisher Amigo.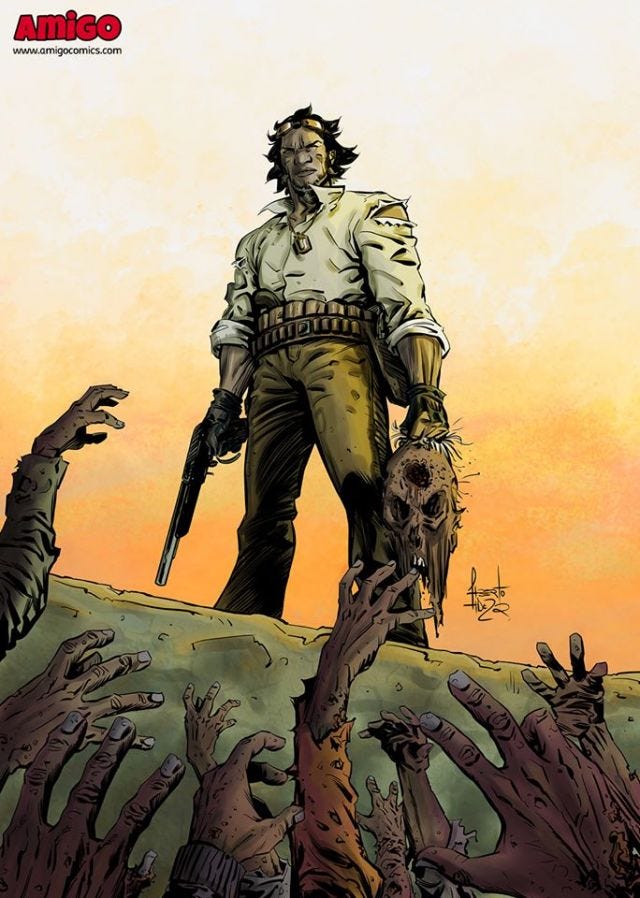 I'm still writing my own pitches, story developments and scripts. I have pitched a couple of one-shots and finished the script of a fantasy miniseries (surely the first of three minis or the first third of a big graphic novel). The most advanced project from this bunch is a shot graphic novel (or graphic novella) with the working title "Damaged". It's a mix between superheroes and noir. Not a very original concept right now, but I love that combination.

In Spain, my US books continue getting a Spanish edition thanks to the tireless task of Norma editorial. But at the same time, they will publish a very special project, an Akira Kurosawa biography graphic novel I written and illustrated. I hope to get foreign publishers for this kind of experiment in my career. I never done a story based on real facts (even this story has some fictional and oneiric passages). More news about this story coming soon.

Two old Spanish books of mine will be reprinted in new editions.

In France, Glénat will publish all the Image comics Violent Love issues in a beautiful omnibus.

And meanwhile in China, the rest of Polar series will continue its edition.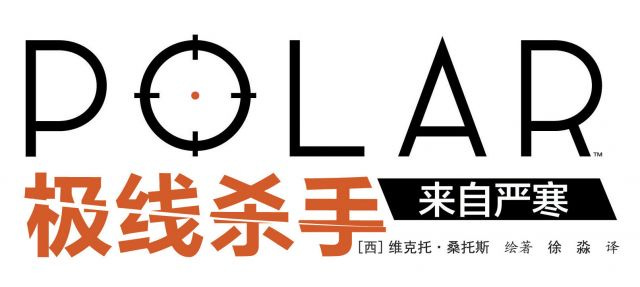 The Mice Templar animation series continue in development, and there are conversations about other right deals I can´t talk about…

This year could be interesting too…

...And I will tell you here!

Best
Victor
---
Copyright © 2019 Victor Santos. All rights reserved.

FIND ME IN MY SOCIAL NETWORK:
victorsantoscomics.com
My official Facebook page and my personal Facebook page
My Twitter / My Instagram /  My Tumblr
The BROKEN ENGLISH archives

FREE WEBCOMICS!
http://www.polarcomic.com/

FIND MY STUFF
My Amazon page /  My Random House page

ORIGINAL ART:
BigCartel store
Galerie Glénat (Paris)
Soming art (USA)